Reply
Topic Options
Mark Topic as New

Mark Topic as Read

Float this Topic for Current User

Bookmark

Subscribe
Re: Help Fat Princess out a little SuperBot
I honestly think that fatty P is a great character. A simple, easy lv 1 super combo, a great level 2, good air mobility, very easy to pressure opponents with assist. She is a balanced and well rounded fighter. Her overall AP gain is the way it is becase her assists should be used contantly rather than just relying on her melee attacks. Having that fireball out at all times can do wonders.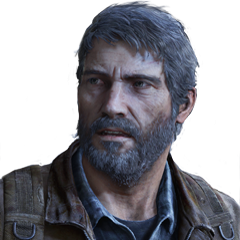 Offline
Re: Help Fat Princess out a little SuperBot
[ Edited ]
---

jbrookinz wrote:


I've been enjoying the beta a lot lately...I had low expectations at first but the beta changed all that. I decided to main Fat Princess but that might change due to her unnecessary limitations (slow speed of attacks, lack of reach,slow AP gain, weak Supers). Here's a couple suggestions that would make her a little more competitive but not OP.

Give her moves/movements a little boost in speed...or boost her AP gain. In a match where I stay active (always engaging and pulling off some pretty substantial combos) I'm still the last character to level up while Kratos and Radec just level up every 30 seconds it takes almost a full minute/minute and a half to level up which gives her a disadvantage because Supers are the only way to gain points.

---
People are able to play Fat Princess fine. Rarely I find a Fat Princess in a match, but the player did gain some AP well on how the player was playing. Weak Supers? Level 1/2 Super. If the player knows what he is doing, he can do fine. You just have to know how to play as Fat Princess.
But there are some people who find that Level 3 Super needs to be better.
---

Dude5059 wrote:


It may not seem like it, but Fat Princess and Parappa are the only perfectly balanced characters in the beta. The rest have small advantages (or flaws in Sweet Tooth's case). Just bring some of the other moves down a notch. Fat Princess is totally fine as is.

---
No seriously. Don't worry about other characters unless you know how to play as them. Sweet Tooth is fairly fine. If you stick to Level 1 Supers, you can win. I might as well bring up various of pictures of my Sweet Tooth wins, but that's too much work for a comment that doesn't know "Sweet Tooth". It's the risk of going to a Level 3 Super which can win the match unless the players doesn't know how to avoid it, in which blows it & not being able to reach it before the end of the match.
How to be Flawless:
"Attacks, Combos, Level 1 Super, coming your way!"
Highlighted
Re: Help Fat Princess out a little SuperBot
Dude you don't know what you are talking about. Just because you can't use Fat Princess properly doesn't mean her moves need adjusting. They aren't weak at all. In fact her spin can take out two and three people at once and her people come through in a pinch. I can use the flying diagonal swords man to hit people at a distance and her bomb solider has a bomb that is delayed and if you drop that in a crowd it could blow them all up. Her Fire Wizard can hit people coming down from above and I can send people flying with her square attack. Her slam is even more useful from coming down on Radec and Kratos. Her Cake move if used right can take down three people at once and her chicken lined up right can take out four people. I have owned with FP over and over again and she is one of the main reasons I can take down Radec. Her attacks are perfect at stunning opponents so you can hit them with stronger combos. The diagonal swordsman sets up Radec and Kratos for my combos and many times stops them from attacking long enough for me to get close. Don't diss FP just becaus eyou don't understand her strengths. If you do you can level up before anyone else. i have had my cake attack long before Kratos and Radec even got theirs. LEARN strengths, not complain about weaknesses.