Reply
Topic Options
Mark Topic as New

Mark Topic as Read

Float this Topic for Current User

Bookmark

Subscribe
Highlighted
Hard Review of PS:Allstars
[ Edited ]
94 replies 951 views Edited Dec 5, 2012
I'm gonna open with saying that this game has probably been the biggest disappointment for me this year, not just as a dedicated Playstation fan, but a gamer period. I'm so sick and tired of seeing games being pushed out the door and released in an Alpha testing state. Developers seem to be more interested with pushing a half-finished product out their door as fast as possible instead of full-finished quality products, and it seems to be a damned plague infecting every single developer nowadays. If I didn't know better I'd say this game hadn't even been tested because of what was released; a partially finished game with bugs, design problems, massive gameplay flaws, and unbelievable misbalancing, running rampant within the framework.
Please don't misunderstand me here, I'm not gonna rage & rip on this game because it's not a perfect clone of Smash Bros. even though I'll admit, I think it would've been much more successful if it were. I just wanna underline the ridiculous issues I have with this game in hopes that a miracle can be performed to save it, because make no mistake, whether you honestly like this game or not, it's going nowhere but downhill in its current state. I honestly wanted this game to be a huge success turning SSB into a faint memory, but seeing it now, I realize this wasn't even an attempt to compete with it or even please fans, it was a sellout. Fans would buy it and good or bad, a percentage would fool themselves into believing this game was acceptable as is.

Roster -
Before discussing my query I'd like to say that even as is, the roster did not affect my overall judgment of the game that much because even before release, I realized it was never going to be exactly what I wanted.
Right off the bat I think this was the biggest disappointment however. Not because it didn't have all the characters I wanted, but because it didn't have the ones that defined Playstation from the beginning. Y'know, the greats that every fan grew up loving and recognizing with Playstation itself. Solid Snake, Cloud Strife, Lara Croft, Crash Bandicoot, and a several more. I didn't even play the Tomb Raider series and even I know that **bleep** should be in this game. The worst part is probably that NONE of them are in the game, and before I get the "NP! DLC BRO.", I'd like to point out that core characters should never be optional content chargeable to the community. But that's assuming they were even in the works for DLC, which when I see no-name features like Kat & Emmett which I wouldn't even associate with any kind of PS icon, I kinda lose hope for future release of the characters that should've been in this game to begin with.
Add this disappointment to the one of seeing fillers like Fat Princess and Toro Toro making the cut, and I honestly don't know what the hell they were thinking. Why does Dante sport a look none of us recognize from a game not released yet instead of his usual badass one we WANT? And of course instead of giving his old look to us in a costume, we get Dante without a shirt, and Dante without a jacket.. Most would agree that the roster could've been better, but the truth is, it SHOULD'VE been better, but COULD'VE been miles ahead of where it is now. I guess the question is; what justifies characters nobody gives a **bleep** about/hate being in this game, when characters that we all wanted didn't make it? I'd rather see characters from the same game getting two spots rather than some of these slot fillers. I'd never justify DLC seeing as it's always been nothing but a way to cheat gamers out of more money, but hopefully with future releases they can at least improve this aspect of the game with better choices, so I'll leave at that for the sake of not beating an already bludgeoned & dead horse.
Online play -
The red-headed **bleep** child of this game's problems. Starting with my biggest problem to date-- the ranking system. I've no idea how the **bleep** it works, mostly because I've drawn the conclusion that it's not working as intended. The reason I say this is because I'll come in first five times in a row and gain next to nothing in belt points (whether a huge lead or not); come in second the game after and lose 10 ranks or more with a positive performance mind you. Hell, I've lost rank points while even coming in first. Why? And don't make the mistake of thinking how much you win or lose by makes the slightest bit of difference, because it sure as hell doesn't, and I'm at that point where if I do lose a game, I'm never dead last and I'll still come out with a positive score. I even get the same results going against much higher ranked players, so I honestly can't tell how an opponent's rank affects your rank (if at all), after a match. So how the hell does the ranking system work, or rather, how is it supposed to work? As it stands, doing well and being the best in a game, doesn't warrant anything but a punishment, win or lose (at least from my experience). Every game is a crapshoot with the ranking points earned or lost, and it's probably the most frustrating aspect of this game for me right now. None of this is based off of the casual experience of playing a few ranked games here and there either, for those under that impression. I've been hitting ranked FFA like this game is going out of style, and with so many flaws, it probably is. I can easily say I'm a belt plus 60 pts away from where I should be (from a number's aspect) considering I've been so heavily robbed in the last 24 hours while playing ranked matches, and it doesn't make any **bleep** sense. IMO this should easily be #1 on the priority for online play fixes.
Next there're the online bugs, and when I say bugs I mean gianormous insects that stomp on your patience meter like it **bleep**ed their moms last night. Here's what I've seen and experienced so far along with some of my friends in online mode (All game modes):
-The dodge mechanic is unpredictable and unreliable. Sometimes working when it shouldn't, other times not working even when perfectly timed.
-Other players teleporting all over the place in some matches.
-My character teleporting to the other side of the map for no particular reason.
-"Lag hits" or attacks connecting to a character without matching the animation. (Most likely due to actual lag, but they occur way too often even with a good connection.)
-People will disappear for an entire match, and sometimes when the game is over they'll be declared the victor somehow.
-After-game scores being largely incorrect.
-Characters running through AP specials and not dying.
-Characters being nowhere near AP specials and dying..
-Level hazards holding a "grudge" on one player in certain matches. (this one has been tested and it's not an exaggeration). Perhaps this is intended and just a design flaw, but either way it should be fixed.
-Character chosen at selection screen isn't the character you get sometimes. (very irritating)
-And my personal favorite, the host quitting the game and everyone gets disconnected.
I'd like to elaborate on this one since it's another reason why I have a hard time getting rank points in FFA matches. So many times have I been in first place with a mile lead, and the person chosen to be the host of the match quits because he's doing terrible, thus disconnecting everyone and ending the match immediately. It should be noted that almost every time this has happened whether I'm wrecking everyone or not, I've lost belt points for this utter **bleep** nonsense. I'll never understand why game developers choose to go with this networking route. It didn't work for Black Ops and it sure as hell isn't working for this game. Randomly choosing a player to host all of your games instead of using dedicated servers, is the biggest "**bleep** you", you can hand an online gaming community. Why companies continue to repeat this mistake is beyond me, but for the love of God, quit screwing your players with this system. If it hasn't been said before I'll say it now: We hate it. The list of online bugs is actually a whole helluva lot bigger, but these are probably the most game-breaking online problems that need fixing ASAP.
Gameplay & Design issues -
I'll just sum up the entirety of balance problems, level/character design, etc here since a section for all of these would require a book. Firstly character designs-- they just plain suck. Nearly all characters move at the same rate aside from a couple, which just adds to the already enormous balance problems, but it's hard to get a feel for a specific character when they move and feel identical to each other. Not to mention all the fighter type characters have the "one play style fits all" problem of mashing one button to succeed, making it a waste of time to choose between characters like Dante and Raiden, when the only real difference between them is how they look. About the only praise-able exception I've found is Slycooper's exchange of the defend/dodge to go invisible, which still leaves a lot of issues on its own being as unrefined as it is.
Then there's the deal with so many copy-pasted AP specials. Their all so simplistically unoriginal and boring, that it makes seeing a new one completely underwhelming. Why do so many characters have a "Super-saiyan" mode that's either worthlessly short and ineffective, or overpowering to the point of massive imbalance? Or an omniscient first person shooter where the only difference between one or another is how much coordination is required to kill things. For instance, Slycooper's snapshot level 3 largely out shines Rachet's level 3 gunship. Radec's level 3 is also absurdly easy to kill things with seeing as in the crosshair doesn't need to be anywhere near a character to blow it up. Speaking of Radec, one of the blandest character designs I've seen when you consider his one attack that reaches across nearly all maps, builds way too much AP, and has a huge knockback, making any character look like a helium filled balloon; renders most of his other skill sets completely pointless and redundant. Why use anything else when you can sit in a corner and spam one button with so much success? But he's not the only character with this problem..
The biggest design flaw I've experienced is easily built within the humanoid sword slinger group. Namely Raiden, Dante, Kratos, & Nariko, all of which being one-button wonders who mash their square button and build AP with so little effort, it makes playing just about anything else a sick joke. But the biggest problem is how so many melee stretched attacks are HOMMING. Since when did players need such a catering to their coordination that manually aiming melee attacks has become outdated? Kratos' forward square literally picks the closest target and latches onto them at any angle without the need to actually look at what you're doing. I honestly couldn't see this as anything but an insult to gamers with any sort of real ability. The only thing missing is a trophy congratulating players for finding their controller's square button called, "Mastering the warrior class".
As much as I harp on the fighters, the biggest problem of all the imbalances has to be Sackboy; the new face and poster-child of Playstation. As such they make it clear in that he should dominate any match he's in, because I'll be damned if he doesn't. I can't remember the last match online I saw without a Sackboy in it, because he's so easily mastered and effectively overpowered it's a wonder anything else is played in ranked. The strategy for him is quite simple; sit in a corner, spawn a trap & fan, then proceed to spam cupcakes and balloons. Building AP couldn't be faster or easier with anyone else, and if that wasn't enough to clean house, his level 3 will surely disperse any and all hopes of your opponents having a fighting chance, seeing as it's single handedly the best AP special out of every character to boot. There are characters that do share the same boring strategy of corner camp and projectile spam, but no one takes the cake quite like Sackboy.
The last thing I'll hit on in this section is level design. So many levels shift and change rapidly with random hazards bogging you down that finding a spot to sit perfectly still on the ground (requirements for using any AP meter), and throw off a killing blow can be a serious frustration. Combine that with the fact that any sort of breeze from the wind will interrupt you during an AP special, and any sort of timing is rendered useless. About the only map you can rely on to not shift, remove the ground beneath you, push you back, throw you up, and blast you to hell and back, is the PaRappa the Rapper Dojo. Don't get me wrong, I like a level with elements of uncertainty and the occasional random hazard, but this game takes it to such a chaotic level that I can't expect to land a killing blow or get a combo off without the map serving up divine justice during it. Some characters just don't have a fighting chance on maps without a level ground with which to make a gap and use it to their specific playstyle, and with the online levels being so random you better pick someone that dominates on every map (Sackbitch), because the random level could just be what takes that win out of your pocket.

Additional comments and concerns after the end of the first season-
Well after ending my first tournament season and not getting a single title for having a brown belt in ranked FFA and a red belt in 2v2, I can honestly say I've had nothing but a miserable experience so far with this game. Between the friend invitations failing constantly online, the terrible fact that only a handful of characters are worth using, and every other match being ruined by a host who quits; I've had just about my fill.
Much of my dismay is filled by frustration and anger at what a developer at Riot Games would call "Anti-fun Mechanics". Basically the never ending juggling gets absurd since the airtime is much more inflated in PS:Allstars than any SB game, which is a bad thing considering you probably have control of your character only 40% of the time in a match. Some serious character design flaws really defeat the purpose of the "Brawler type" game it wants to be by having hide and camp characters like Sackboy, Radec, Cole, & Drake, that just ruin four man FFA's by spamming projectiles from a safe distance and rack up the AP while making sure no one else can AP build or get kills effectively.
I'll stick with this game a little longer to see if my luck changes and patches vastly improve my personal experience, but as of right now, my ambitions for this game being a huge success with an interesting competitive community, have been largely let down. Like I said before, I really, really, wanted this game to be great, but the difference between myself-- a dedicated fan of Playstation, and your average run of the mill fanboy, is that I'm willing to admit when something I had been waiting for a long time with high hopes, is a failure.
Take note that this is only my personal opinion and for those of you that find this game a fun mess of enjoyment and competitive pleasure, have fun and I wish you a better experience than I've had. I'll most likely shelve this game after the end of this season and only break it out for local party play. For those of you who've read this mass of text, I appreciate your time and will hopefully be graced with your comments, questions, agreements/disagreements, & arguments.
Edit: All editing is for format only.

I Only Post Everything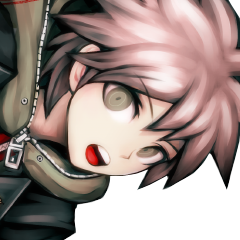 Registered: 10/04/2008
Offline
1001 posts
HighFlyer_15
Uncharted Territory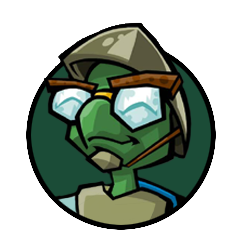 Registered: 06/13/2012
Offline
1329 posts
Re: Hard Review of PS:Allstars
Dec 3, 2012
I might read this, but not when it is like this wall of text nor with that opening sentence.
Why should I bother reading a review full of hate, when I've just gotten through this weekend with nothing but great and fun games with this great game.
TheGoldenMonky5
Hekseville Citizen

Registered: 09/29/2012
Offline
343 posts
Re: Hard Review of PS:Allstars
Dec 3, 2012
I read this and first, ur roster section is a pile of bull, because its about the allstars to the fans. Characters like sly jak and ratchet are always allstars n the dormant characters of sir Dan n nariko, they are still a part of ps history, just are Kat and Emmett no matter how recent. And also how bout a little optimism on the DLC and patches. The first patch is supposed to fix all the bugs and as u can see with sackboy, they are working on balancing. All I can say is this game to me should've been better, but it's still really good n things to me r looking up, and hopefully they can take advice from responsible and respectable people who put time into the game n give real suggestions on things that aren't already ring fixed, to make a better sequel, even though to me this game is really good. And hey, ur no gamedesigner so how bout u show a little appreciation for te hard work superbot put into this, which wa something ps fans wanted but didn't have to get.

Re: Hard Review of PS:Allstars
Dec 3, 2012
I'm not saying all of them are bad. I absolutley agree with characters like Sir Dan, Jak, & Rachet since they are so closely identified with PS, and basically rooted with an association to the console. But you will never get me to admit that a failure such as Heavenly Sword which was basically a GoW knockoff that sank hard, is worth a spot on the roster when it could've been better served by someone like Lara Croft.
I Only Post Everything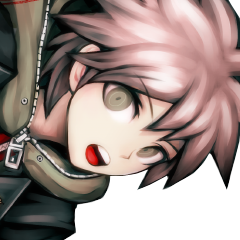 Registered: 10/04/2008
Offline
1001 posts
Re: Hard Review of PS:Allstars
[ Edited ]
Dec 3, 2012
---

Shadeon wrote:


I'm not saying all of them are bad. I absolutley agree with characters like Sir Dan, Jak, & Rachet since they are so closely identified with PS, and basically rooted with an association to the console. But you will never get me to admit that a failure such as Heavenly Sword which was basically a GoW knockoff that sank hard, is worth a spot on the roster when it could've been better served by someone like Lara Croft.

---
Boo freaking hoo. She's a first party character that's a girl and well liked by fans. I can't think of a reasonable argument to not have her in the game. All you have here is that you don't like her.
Re: Hard Review of PS:Allstars
[ Edited ]
Dec 3, 2012
Liked by fans? Last I checked most fans didn't even know who the **bleep** she was until they wiki'd her. That's what happens when a game flops.
Re: Hard Review of PS:Allstars
Dec 3, 2012
Playstation All Stars where third party characters deserve a spot on the roster more then first party ? I don't see people on there knees to replace Meta Knight or Toon Link. Just because you dislike Nariko, doesn't mean she's a bad addition. The games fanbase has been asking for a sequel for years - and before you think I'm a HS fanboy, I have yet to even play the game. Don't compare the game to SSB's when the same criticisms apply. I love SSB, more then this game infact, but I will criticise the game where criticism is due, and that series isn't perfect either, just as this game/series isn't.