Reply
Topic Options
Mark Topic as New

Mark Topic as Read

Float this Topic for Current User

Bookmark

Subscribe
Highlighted
38 replies 1009 views Edited Dec 24, 2012
We all know Kratos is extremely powerful and hated. Let's list his weaknesses and ways to beat him instead of just repeating he's op.
I Only Post Everything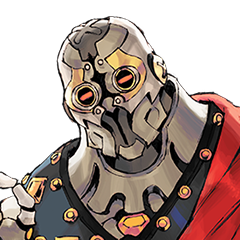 Registered: 10/07/2010
Offline
1169 posts
Dec 24, 2012
If it's a spammy Kratos just block his side square and attack him during his recovery animation, use a super on him or throw him since it takes a while for him to recover from it.
If you have a character with armored moves when he's trying to use his square moves at mid range use your armored attacks to bust through his.
If you have a character with ranged attacks just keep him away, Kratos hasn't got any good long range attacks so if you can keep your distance characters like Radec and Ratchet can give him a hard time.
Dec 24, 2012
My Kratos vs Drake's barrel:
1. Golden fleece
2. TO HADES
I might start teaching some of these wannabe kratos players how to actually use him
Then you'll be begging for the crappy spammers back XD
I Only Post Everything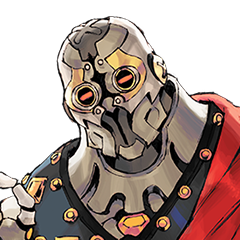 Registered: 10/07/2010
Offline
1169 posts
Dec 24, 2012
Oh and keep an eye on Kratos in the air, Kratos only has ONE way to land his Level 1 super in a combo which is to jump in the air and use down Circle which is a pretty slow move with bad recovery if he misses or it gets blocked.
Dec 24, 2012
Nice! We are actually getting somewhere. Im just gonna say what I do and it might be quite similar. Kratos can combo into his lv 1 with that head thingy. Im pretty sure he is gonna miss a couple times too. Thats the perfect time to counter a lv 1 against him. I fought Kratos on red difficulty in versus and he does not play like the people do online. A great way i beat him is to PARRY and block a crap ton. I think without a doubt Kratos will most like go lv 1 or lv 3. No one plans for lv 2 unless they somehow get to it. To sum it all up Kratos has to get his attacked blocked and then punished. The thing about his forward square is that unless your super close do not attack him back. If you cant reach him in a second he will continue his square attack again.