Reply
Topic Options
Mark Topic as New

Mark Topic as Read

Float this Topic for Current User

Bookmark

Subscribe
Highlighted
Great Moments!
[ Edited ]
13 replies 444 views Edited Apr 11, 2013
I love this fun little moments, a quick story i'd like to share.
This made me chuckle, Isaac's L2 doesn't actually kill someone until they've flown off and smashed into somthing. So I was in this long lasting tricky 1vs1 with a Sackboy, until I finally caught him in my L2 super, but as he blasted away he flew into my own trip bomb I had placed earlier a little ways away. It exploded of course, but stopped his deadly trajectory, thus he didn't die, then came back and finished me off, and that was game. So a bummer on my side, but kind of funny I thought, I was like, "WHAT!?" lol.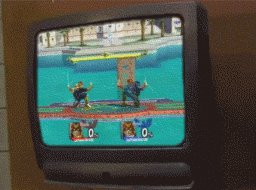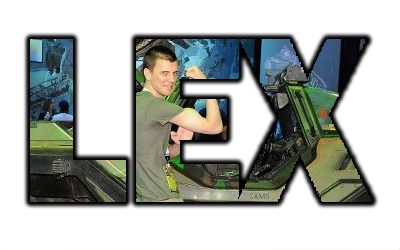 Uncharted Territory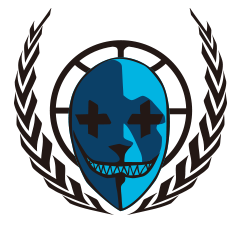 Registered: 02/11/2013
Offline
1808 posts
Re: Isaac canceled his own level 2!
Apr 6, 2013
Wow xD
Once, another person playing Issac and I both activated our level 2 supers, one right after the other, back to back. So we both sent eachother flying haha.
See more on
Know Your Meme
Re: Isaac canceled his own level 2!
Apr 6, 2013
Saw an Evil Cole's level 2 cancelled with Sweet Tooth's level 2. He took all the kills. It was amazing.
PSN: SlyZoneCooper
Mains: Big Daddy, Sweet Tooth
Learning: Ratchet, Sir Daniel
Re: Isaac canceled his own level 2!
Apr 6, 2013
I once killed a Nariko who just got their level 3 by comboing some other guy in the air, it was her last stock and she landed right on top my my Jak's level 1. XD
But she quit... ending the game...
Re: Isaac canceled his own level 2!
Apr 6, 2013
I remember seeing a level 3 cancelled once. I think i was playing 2v2 with a friend. One of our rivals was a Kratos, and he had just gotten his level 3. But i think one of us hit him right when he activated it, and for some reason, it just totally cancelled his super. the funny thing was, we could still hear Krato's level 3 theme music playing in the background, even though Kratos wasn't using his super.
Re: Isaac canceled his own level 2!
Apr 11, 2013
So I'm Toro, I'm off by myself, so I decide to take a cat nap (neutral circle), and a Raiden rushes over and pops off his L1 super right next to me, it doesn't even touch me, I remain softly asleep below the spinning blades of death, so I side triangle out of it to kick is sorry butt back into the fray where he gets killed bty someone elses super.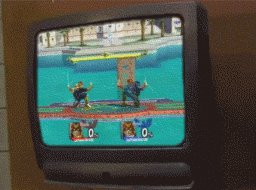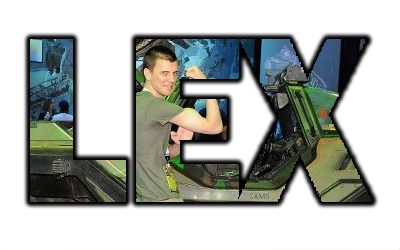 Uncharted Territory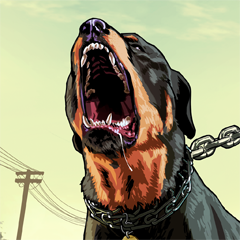 Registered: 06/01/2007
Offline
1661 posts
Re: Isaac canceled his own level 2!
[ Edited ]
Apr 11, 2013
I hit Sweet Tooth level 1 and the player bounced of the wall and hit two players behind me. One of the players behind me was Kratos and hit me with his level 1 super. It was awesome as we all died. I couldn't help but do Sweet Tooths dance after that.
Another is where a Evil Cole player was doing a grab on another player and I tried to hit him with my level 1 super as Sweet Tooth but it hit the guy been grabbed. Needless to say it killed them both and I heard a Sly die also who was hiding nearby. I just love Sweet Tooths level 1.
I really hope this game or a sequel makes it to PS4 as these moments would be great to share with the share button.
-----------------------------------------------------------------------------------------------------

Apr 11, 2013
When I was Jak I was facing a Drake, sweet tooth, and parrapa. Drake and I had a level two, sweet tooth and parrapa had a one.
We all managed to get in a corner so I used my super and in the process caused a chain reaction of death. right before I hit the ground, Drake used his level 2 right after i killed him. parrapa used his level one and killed me because I was trying to dodge Drake's level 2 was still falling. Sweet tooth seeing all of this, used his level one sending parrapa flying while sweet tooth died by Drake's level two. It. Was. Awesome.
Uncharted Territory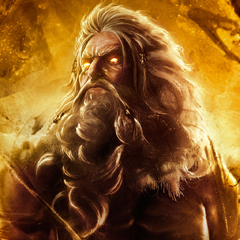 Registered: 01/06/2009
Offline
1704 posts
Re: Isaac canceled his own level 2!
Apr 11, 2013
I LOVE seeing that! xD It's hilarious.
As for mine, i was in a stock FFA, and a Toro jsut got his lvl 3 and would have kileld all of us, so he started teabagging. When he went to use it, it bugged out and didnt activate, but took away all his AP.
I was SOO weak, and hit him with a L! to kill him. Needless to say, he raged and left- ending the match.
It was still **bleep** hilarious though c: Take that, teabagger.