Reply
Topic Options
Mark Topic as New

Mark Topic as Read

Float this Topic for Current User

Bookmark

Subscribe
Highlighted
5 replies 457 views Edited Jul 4, 2012
A funny thing I noticed while looking at patterns in the roster (don't ask
)
Sweet Tooth - Vehicle Combat
Parappa - Rhythm
Fat Princess - Strategy
Kratos - Brawler
Nathan Drake - Third Person Shooter
Mael Radec - First Person Shooter
Big Daddy - First Person Role-Playing Game
Sly Cooper - Platformer
Look at the balance. No two characters share a genre (arguably)
So I looked a few other largely requested characters
Crash Bandicoot - Platformer
Spyro - Platformer
Ratchet and Clank - Platformer
Jak and Daxter - Platformer
Dr Nefarious - Platformer
Spike - Platformer
Rayman - Platformer
Croc - Platformer
Ty - Platformer
Even Sackboy could count as a platformer, but I'd say Play, Create, Share. Now, there are plenty of other characters in plenty of other genres not listed yet, but the amount of platformer characters is overwhelming. Is it possible that all these characters iconic or beloved simply because you played them as kids, as the platformer genre generally suggests.
I mean sure, you have Cole and the rest, but do you think SuperBot and Sony may look at a little more balance in these characters' game series?
HighFlyer_15
Uncharted Territory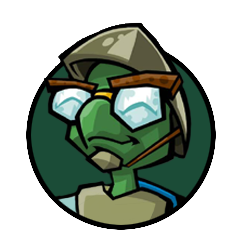 Registered: 06/13/2012
Offline
1329 posts
Jul 4, 2012
That's kinda funny.
But you could go a bit deeper. Spyro, Jak & Daxter, Ape Escape are semi free roaming platformers.
Rayman is a 2D platformer.
Crash is set on a path the entire game. Even in the last great one, Warped, he still stuck to one path and couldn't stray much from it, except paths that lead to gems and such. Set path platformer then.
But quite fun fact about the characters announced so far.
Jul 4, 2012
Crash Bandicoot - Platformer
Spyro - Platformer
Ratchet and Clank - Platformer
Jak and Daxter - Platformer
Dr Nefarious - Platformer
Spike - Platformer
Rayman - Platformer
Croc - Platformer
Ty - Platformer
This is dumb How would Spyro's gameplay be anything like Jak and Daxter, horrible comparison. I don't think this effects any of their chances of getting in.
http://www.playstationallstarsarena.com/forums/index.php
Jul 5, 2012
---

NXavier787 wrote:
Well, you could say inFamous is a superhero game. I mean, it's slightly platformer, but still...

---
I would label inFamous as Action. It is not a full on brawler, nor a third person shooter, nor a platformer. There are other games that fit this bill like Saints Row.
Although I suppose both of those count as Sandbox?