Reply
Topic Options
Mark Topic as New

Mark Topic as Read

Float this Topic for Current User

Bookmark

Subscribe
Highlighted
10 replies 403 views Edited Jul 23, 2012
Just curious what games does everyone have.
Uncharted 1-3
Red Dead Redemption
The Orange Box
Portal 2
MGS4
MGS Collection
God of War 3 plus all collections
Assasins Creed: Brotherhood
Demons and Dark Souls
Valkyria Chronicles
Infamous 2
Star Ocean: International
Mass Effect 2
Batman: Arkham Asylum
Deus Ex: Human Revolution
Dragon Age: Origins
Dead Space 2
Fallout 3
PSN:
Flower
Resident Evil 4
Persona 3
FFIX
Sold most of my PS2 games a while ago.
Re: Game Collection
[ Edited ]
Aug 10, 2012
PS3
Uncharted 2 Among Thieves
Uncharted 3 Drake's Deception
Infamous
Little Big Planet
F.E.A.R.
F.E.A.R. 2 Project Origin
Rage
Resident Evil 4
Resident Evil Code Veronica X
Back to the Future Episodes 1-5
Saint's Row 2
Saint's Row The Third
Singstar Viewer
Buzz! Quiz Player
Hitman Sniper Challenge
The Mysteries of Little Riddle Episode 1
Dead Space Extraction
Medal of Honor Frontline
The Jak & Daxter HD Collection
Silent Hill HD Collection
The Elder Scrolls V: Skyrim
The Amazing Spider-Man
Prince of Persia
Medal of Honor
Spider-Man Shattered Dimensions
Lego Indiana Jones 2 The Adventure Continues...
Soul Calibur V
Modnation Racers
Devil May Cry HD Collection
Metal Gear Solid HD Collection
Prototype
Ratchet & Clank Quest For Booty
Bionic Commando
Mass Effect 3
Twisted Metal
Killzone 3
Dead Island
Dead Space 2
Street Fighter IV
Avatar
Aliens vs. Predator
Fallout 3
Battlefield 3
Call of Duty Modern Warfare 3
Spider-Man Edge of Time
Scott Pilgrim vs. the World
Dead Rising 2
Ghostbusters
Sega Megadrive Ultimate Collection
Guitar Hero Warriors of Rock
Guitar Hero Metallica
Ratchet & Clank A Crack in Time
Mirrors Edge
Bioshock 2
Deus Ex: Human Revolution
Infamous 2
Infamous: Festival of Blood
Little Big Planet 2
Oddworld: Strangers Wrath HD
Darksiders
Lara Croft & The Guardian of Light
Outland
Renegade Ops
Sonic Adventure
My PS3 Pre-Orders are:
Playstation All Stars Battle Royale
Resident Evil 6
Assassins Creed 3
Family Guy Back to the Multiverse
Hitman Absolution
PSP
Marvel Ultimate Alliance
Marvel Nemesis: Rise of the Imperfects
Crash Tag Team Racing
PS2
Twisted Metal Black
Activision Anthology
Crazy Taxi
Crash Twinsanity
Mortal Kombat: Deadly Alliance
The Simpsons: Hit & Run
Crash Nitro Kart
Crash Bandicoot: The Wrath of Cortex
Spyro: Enter the Dragonfly
Spyro: A Heroes Tail
PS1
Crash Bandicoot
Crash Bandicoot 2: Cortex Strikes Back
Crash Bandicoot 3: Warped
Crash Team Racing
Atlantis
Hercules
The Smurfs
Metal Gear Solid
Metal Gear Solid: Special Missions
South Park: Chef's Luv Shack
Star Wars: Episode I: The Phantom Menace
Star Wars: Rebel Assault
The Italian Job
Gran Turismo 2
Die Hard Trilogy
Bust a Move 4
Final Fantasy VII
Final Fantasy VIII
Driver
Crash Bash
PS3 Demos
Transformers: Fall of Cybertron
Little Big Planet Karting
Journey
Re: Game Collection
[ Edited ]
Jul 23, 2012
Uncharted 1
uncharted 2
uncharted 3
bioshock
saints row the third
red dead redemption
metal gear solid hd collection
the golden compass(it was a gift but it sucks)
little big planet
PSN
Scott pilgrim vs. the word the game
saints row 2
INfamous
mortal kombat arcade kollection
little big planet karting beta
PREORDER
psasbr
Re: Game Collection
[ Edited ]
Jul 23, 2012
Alphabetically (This Only includes games currently owned, not sold right?):
PSX:
1-- Crash Bandicoot
2-- Metal Gear Solid
3-- PaRappa the Rapper
4-- Twisted Metal
5-- Twisted Metal 2
PS2:
1-- Jak and Daxter: The Precursor Legacy
2-- Jak II
3-- Jak 3
4-- Kingdom Hearts
5-- Metal Gear Solid 2: Sons of Liberty
6-- Metal Gear Solid 3: Snake Eater
7-- Star Wars Battlefront II
8-- Star Wars Episode III: Revenge of the Sith
PS3:
1-- 3D Dot Game Heroes
2-- Assassin's Creed
3-- Assassin's Creed II
4-- Assassin's Creed: Brotherhood
5-- Assassin's Creed: Revelations
6-- Batman: Arkham Asylum
7-- Batman: Arkham City
8-- Binary Domain
9-- Bulletstorm
10-- Call of Duty 4: Modern Warfare
11-- Crysis 2
12-- DC Universe Online
13-- Dead Space
14-- Dead Space 2
15-- Driver: San Francisco
16-- Genji: Days of the Blade
17-- God of War III
18-- Gran Turismo 5
19-- Heavenly Sword
20-- Heavy Rain
21-- InFamous
22-- InFamous 2
23-- Just Cause 2
24-- Killzone 2
25-- Killzone 3
26-- LittleBigPlanet
27-- LittleBigPlanet 2
28-- Madden NFL 12
29-- Metal Gear Solid 4: Guns of the Patriots
30-- ModNation Racers
31-- Motorstorm
32-- Motorstorm: Pacific Rift
33-- Need for Speed: Hot Pursuit
34-- Portal 2
35-- Rage: Anarchy Edition
36-- Ratchet and Clank Future: Tools of Destruction
37-- Ratchet and Clank Future: A Crack in Time
38-- Ratchet and Clank: All 4 One
39-- Rayman: Origins
40-- Red Dead Redemption
41-- Resident Evil 5
42-- Resistance: Fall of Man
43-- Resistance 2
44-- Resistance 3
45-- The Elder Scrolls V: Skyrim
46-- Socom 4
47-- Spider Man: Shattered Dimensions
48-- Starhawk
49-- Star Wars: The Force Unleashed
50-- Star Wars: The Force Unleashed II
51-- Twisted Metal
52-- Uncharted: Drake's Fortune
53-- Uncharted 2: Among Theives
54-- Uncharted 3: Drake's Deception
55-- Valkyria Chronicles
56-- Vanquish
57-- Warhawk
58-- Yakuza 3
59-- Yakuza 4
PSN:
1-- Dead Space: Extraction
2-- Fat Princess
3-- flOw
4-- Flower
5-- InFamous: Festival of Blood
6-- Journey
7-- Ratchet and Clank Future: The Quest for Booty
8-- Super Stardust HD
9-- WipEout HD/Fury
PSP:
1-- Killzone: Liberation
2-- Pursuit Force
PSV:
1-- Escape Plan
2-- Gravity Rush
3-- Hot Shots Golf: World Invitational
4-- Modnation Racers: Road Trip
5-- Motorstorm RC
6-- Rayman: Origins
7-- Resistance: Burning Skies
8-- Wipeout: 2048
9-- Uncharted: Golden Abyss
Pre-Order: (By Release Date)
1-- Resident Evil 6
2-- Playstation All Stars Battle Royale
3-- The Last of Us
Yeah, that's my whole CURRENT Playstation collection, so that doesn't include titles I sold (which I could factor in), or my Wii/Xbox/Xbox 360/DS collections! Yeah... I have a problem...
Re: Game Collection
[ Edited ]
Jul 24, 2012
Metal Gear Solid 1-4 ( including the HD collections which feature the original metal Gear)
Uncharted 1-3
All assassins creed games
Three Ratchet and Clank games
All sly cooper games
Jak and Daxter 1 and 2
Crash bandicoot
Fallout 3 game of the year edition
Fallout New Vegas
Oblivion
Skyrim
Call of Duty World at War
A buttload of PS2 dragonball z games.
I would add a lot more but these are the games I own as of now. I have rented and beat out a ton of games including Infamous 1 and 2 and God of War 3.
Solid Snake/ Big Boss for PSASBR

I make it rain with Kudos


.
.
Re: Game Collection
[ Edited ]
Jul 24, 2012
Here's my collection http://people.ign.com/syncopia/games

To explain the massive amount, I don't ever really sell my games, and I got all of the NES ones from my parents. I've also gotten quite a few of them from my uncle, and friends who wanted to contribute, and bought a bunch of used ones. Also, I own all the ones on the wishlist that have been released with the exception of Zelda: Skyward Sword, IGN has some weird sorting problem. My friends will give me some because I let them play at my place whenever they want. I'm 19; and I'm not rich or anything, I just happen to have a lot of games that I've saved over the years.
Spyro 2 was the first game I fully played besides things like Galaga and Area 51 in arcades.


There is seldom a character I'm happier to see than Spyro. I really hope he makes it into All-Stars.
Why did the chicken cross the road?
We're both lawyers.
Uncharted Territory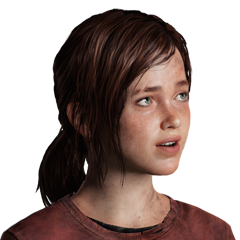 Registered: 07/16/2012
Offline
1921 posts
Jul 24, 2012
Currently i only have
Call of duty black ops
Resistance collection
Assassins creed collection
And killzone 2
Right now i have...
All stars battle royal
Assassins creed 3
And the last of us
Preordered