Reply
Topic Options
Mark Topic as New

Mark Topic as Read

Float this Topic for Current User

Bookmark

Subscribe
Highlighted
Full gameplay analysis of Jak + Daxter, Big Daddy!
33 replies 430 views Edited Oct 18, 2012
Hello fellow fanboys! So, funny story.. a few nights ago i was hanging out with some new people, and about an hour in when i pass on to another guy, i notice he has a Vita (first person i ever met that had one actually), so we start talking. hes a pretty chill dude, addded him on PSN and all that, then i bring up All Stars, and hes jsut as hyped as me. anyways, he mentions he played the Walmart demo across the street. (the Wal-Mart i WORK AT..) and i simply say "....wait what?!", he replies, "yeah, they have had it there for awhile now." jsut today i get off work and decided to try it, since it may be different from my beta. available people are Kratos, Parappa, and surprisingly..Jak and Big Daddy. After covering my massive woody from finally getting the chance to play as Mr. Bubbles, i jump in, and played mactches as both him and Jak. and here we get to the news... i have fantastic news, and i have bad news..
GOOD NEWS!
Jak, well..hes simply.. AMAZING! coming from a fan who played 1, 2, and the racing spinoff in my childhood, as well as buying the colelction on PSN (which hoenstly didnt age well. oh well :\) im pretty knowledgable about what his moveset should be. And Jak fans, YOU WILL NOT BE DISSAPOINTED. he feels exactly as Jak, like..i cant describe it other than that! his square is his meele moves we all know and love, triangle his offensive guns, and circle his stuns andstatus ailments, used to set up for the harder to land attacks. his movement and overall "feel" is spot on. kudos Super Bot, im that much more hyped for release! again, YOU. WILL. NOT. BE. DISSAPOINTED. oh, his supers? his lvl 3 which i used once, was similar to Kratos', in how he has meele hits, and a ranged that homes. so, i easily got 6 kills with it. his lvl 2? 3 kills. Dark Jak was something i doubted as a super, since it seemed more like a level one type attack (how he just jumps in hits one area), but there is a surprsing amount of AOE to it, think sweettooths lvl 2. cant wait to play with him come launch. absolutly well done SB
now, the bad news..
now be known, im a huge Bioshock fan, probably the biggest in the forum to be honest. (pipe up if your also a fan!), so im well aware of the bioshock lore and play. and to be honest with you? im dissapointed, SuperBot.
To start, Big Daddy himself is a mess up of a character. i had doubts with his (although hyped to see his inclusion), but his moveset doesnt even makes sense. Square controls his basic meele attacks, usually not his drill ones. combos if anything. triangle are his drill attacks, okay, thats neat. better then aquare. and circle, and heres wher the ball is dropped.. is his plasmids.
Superbot,, BIG DADDY CANT AND DOESNT USE PLASMIDS.
its not even Bioschock really. he controls slow (which he should), but just doesnt even feel liek a big daddy. he feels more, if anything, like a guy with a bioshock theme. his supers are alrght i suppose, lvl 1 being decent and shows off little sister, lvl 2 being just him with boots of hermes speed and attacks that kill, and level 3 is just.. bleh. i got 6 kills with it, but its soo uninspiring. they could have done something better i feel. If given the choice, i would have made lvl 1, his drill charge, lvl 2, Big Sister shows up and attacks Kuma the BEar style, and lvl 3, same as lvl 2, only lasts longer. perhaps have the cutscene be little sister trips and starts crying or something, or have her see the opponents in a pre-rendered style like Heihachi's lvl 3, and hide behind Mr. Bubbles, then attacks lvl 2 style. I jsut feel like the moveset in general is soo uninspired.
Im no longer excited to use him come launch. i mean for **bleep** sake, they are using Bioshock Infinite stages and items. THATS NOT EVEN BIG DADDYS ERA. even on the character pane on the site, they didnt list infinite under his game. because he ISNT FROM THAT GAME. Rapture would have been SUCH AND AWESOME stage and mashup! i always pictured rapture, then at some point Scyllia or The Kraken from GoW shows up and starts attack the place. Tell me im not the only one..
look, Super bot.. Subject Delta would have been PERECT for this role, you could make his squares drill attacks that he already has as triangles, his new triangles would be his guns, and circle plasmids. a good mix and balance. not only that, you would have fixed the plotholes in Bioshocks movsets. Or if you refused that, i honestly believe, and im a huge bioshock fan remember, that you should have replaced BD's space with a Survival Horror rep instead. Resident Evil belongs in here, Pyramid Head would get people even more hyped. hell even Issac Clarke, and i dont like Dead Space, could come in.
So.. in other words, if you are excited about Big Daddy, dont get your hopes too high.. you will more than likely be dissapointed. :\
However, Jaks inclusion and movement just gets me that more excited for Launch. Ill see you on the battlefield in beta or come launch folks, thanks for reading! kudos appreciated
Mr. B, Mr. B.. big sister doesnt want you playyyinggg with meee!
ihatemath113
Uncharted Territory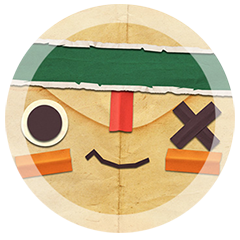 Registered: 09/19/2012
Offline
1517 posts
Re: Full gameplay analysis of Jak + Daxter, Big Daddy!
Oct 18, 2012
Wait... You didn't know Big Daddy used plasmids in this game? And I don't think there is a level 3 that is just a longer version of a level 2 in this game.
Uncharted Territory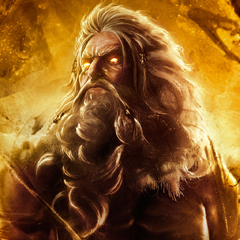 Registered: 01/06/2009
Offline
1704 posts
Uncharted Territory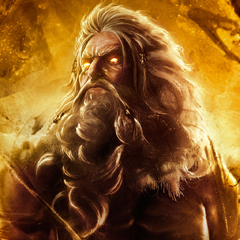 Registered: 01/06/2009
Offline
1704 posts
Re: Full gameplay analysis of Jak + Daxter, Big Daddy!
Oct 18, 2012
Re: Full gameplay analysis of Jak + Daxter, Big Daddy!
Oct 19, 2012
I thought all of his supers were neat. I actually think he has the coolest lvl 3, it's my personal favorite.
As for plasmids I certainly see your point. I'm actually fine with them and it think it's a good way to put in what made up a huge part of the bioshock gameplay.
Uncharted Territory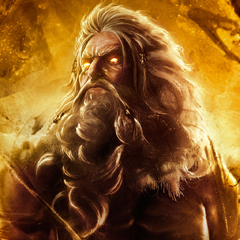 Registered: 01/06/2009
Offline
1704 posts
Uncharted Territory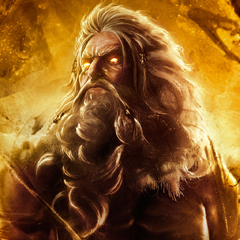 Registered: 01/06/2009
Offline
1704 posts
Re: Full gameplay analysis of Jak + Daxter, Big Daddy!
Oct 19, 2012
You put that he doesn't have any.
Unless that means he doesn't have any from Bioshock which makes sense, but he's more iconic than putting Delta in (honestly...I don't know anyone that liked Bioshock 2 besides me, and that was just because of Eleanor), as well as Jack Ryan. It just wouldn't...'fit' as well in terms of a visual.
His Level 2 is supposed to be his 'rage'. Which makes sense to me, I use that thing like 'all the time'. Its a great throwback to when you accidently hit a Big Daddy in Bioshock 1 and then went 'oh dear' as he turned my bollocks into flame.
His Level 3...eh, I was a bit disappointed, but not enough to hate it. I LOVE the intro to it. Out of all the ones in the whole game that's the intro I love the most.