Reply
Topic Options
Mark Topic as New

Mark Topic as Read

Float this Topic for Current User

Bookmark

Subscribe
Highlighted
For people who have played in events.
3 replies 138 views Edited Sep 14, 2012
First things first, i'm going to try all the characters in the game, and i will try my best to used the most as possible.
For no i like all characters, mostly Raiden, Coles, Dante, Kratos, Radec, Nathan, Daddy, Sweet tooth and Crash.
But i have some doubts if a character is fun to play, so that why i'm asking this. I'm going to mention character i see that doesn't look so fun to play, none of mentioned character is because i see them really fun to play.
Nathan Drake - i saw a lot of his gameplay, but it didn't look so much fun to me in my opinion. He just doesn't have awesome movement, he is a human, but his movility doesn't look so fascinating to put it that way. Also the "riot **bleep** good.
Ratchet and Clank and Sly Cooper lvl 3 - It just looks too simple, just move the cursor and shoot, not too much strategy and not appealing very great. I mean comparing them to Parappas the Rapper lvl 3, they just look too simple.
Spike lvl 3 - it can be touched, it just looks like it needs better sound, background, animation and that it, but for how it is, its great.
Sackboy - Having sackboy attacking **bleep** with my fists with pikachu, lucas etc. weren't that fun i mean i always used the most better looking moves like Pikachu thunder, Cpt Falcon punch, Bowser butt smash, Rob laser, Wario fart.... the point is that i see great moveset on all character, but you will always keep the ones that are best and fun to use.
Now for the question, tell me if i'm wrong and that all those things for those 5 character are totally wrong of me. Even if there any character on the full list it has a peculiar thing that makes him lame, boring, how you want to put it. Since Superbot is concentrating really hard on characters then anything else i hope they can make every character very fun to play. In SSBB i only like 10% of the roster for how good i was with the character and that i had fun with it.
Thanks for hearing me out. There is a lot of slot waster in SSBB and i don't want that on PSASBR happening. Remembering that Ganandorf, Falco, Wolf, Jigglypuff, Toon Link, Luigi ( he was only different from mario because of 2-3 moves) and more. Even though SSBB had wasted slot, it had pokemon trainer with 3 unique moveset for every character, zelda/sheik, samu/zero suit samus so thos made up for the wasted slots, so we can still say it still around 34 characters that SSBB had. Hope Superbot reaches 30 roster. Will pay the $20 left on the game when i go to gamestop next time so i'm hoping it turns out great.
DC Universe and Playstation Home
I Only Post Everything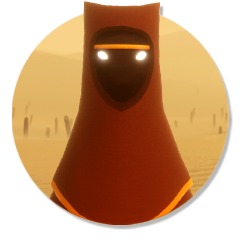 Registered: 07/09/2012
Offline
832 posts
Re: For people who have played in events.
Sep 14, 2012
I've played the EVO build at Fan Expo so I'm gonna comment on Nathan Drake.
Nathan Drake is awesome to play as. He can hit opponents from almost anywhere but is better suited as a mid range character. Between the minigun, barrel throw, zipline, grenade launcher, he has all kinds of moves to throw opponents off guard. His supers are not easy to use but he can get AP quite fast.
killedbyaspork
I Only Post Everything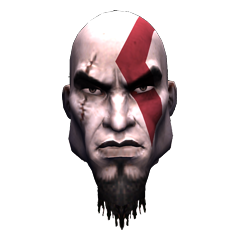 Registered: 05/10/2009
Offline
1005 posts
Re: For people who have played in events.
Sep 14, 2012
Every character is unique, and kind of set for someone with a different playstyle. I'll mostly want to play as Dante, Raiden, Kratos and Nariko, because thats the combat style I like. Keeping people not too close, but not too far. I think everyone will be fun if you can learn the strategy and utilize them right.

I don't think a single super should turn you off a character like you mentioned with Sly and Ratchet.
---------------------------------------------------------------------------------------------------------------------
Omar - "what are you guys doing? Why did you get rid of crash!"
Game devs - "we wanted to put in evil Cole so we had to get rid of everyone else the fans wanted"
Omar- "Oh nice, good idea. I didn't think of that"
Uncharted Territory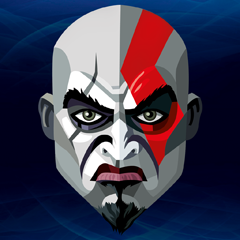 Registered: 03/07/2011
Offline
1494 posts
Re: For people who have played in events.
Sep 15, 2012
Well i remember liking DK a lot in SSBB, but his smash was pretty weak. I'm looking forward to use mostly the mature characters. Yes i hope this game turns out better than Brawl. Pretty positive about the game. Maybe best of the year.
DC Universe and Playstation Home