Reply
Topic Options
Mark Topic as New

Mark Topic as Read

Float this Topic for Current User

Bookmark

Subscribe
Highlighted
For Those who whine about double teaming
[ Edited ]
19 replies 437 views Edited Jun 12, 2013
SITUATION A:
you are playing stock and your partner dies out. it is 2v1
REALIZATION:you are playing a TEAM mode. as soon as you set your filters to any, team, or have your friend host and he chooses any or team, then you are making an agreement that "yes, i wish to play a match in which teamwork is involved. i also agree to be a victim and user of teamwork."
EXAMPLE: faction A has 200 thousand soldiers, faction B has 50 thousand. will Faction A care about how much they outnumber Faction B if they were to go to war? the answer is Yes. they will see an advantage and send in not all, but enough for an outnumbering advantage. (not all or always because of the complications of war itself) But the faction A does not care about giving even ground. this is because being a nation or whatever they are is an agreement to be able to attack or be attacked at their own expense.
IN OTHER WORDS: to exist is to be vulnerable and powerful.... potentially powerful anyway.
ANSWER:if you are atuck in 2v1 and you complain about it then you should either find a friend who doesnt die as easily protect your ally better, kill the enemy or grab, or play a nonteam mode.
SITUATION Ba:
you start a match and your partner disconnects leaving you vulnerable as 1v2 from the start.
REALIZATION: the game started off in a way where it shouldn't have. its the game (possible glitches),servers, or connection complications to the match from your internet that is causing this. this has nothing to do with skill or whatever and it is immediately understandable the match isn't anything to triumph over and get a medal. yes as soon as you want to play an online game you make an agreement to run these risks, however when it does happen, this agreement does not validate it as being an reason to boast about later on. (however there are sadistic players who do) So don't take it personal, because the match itself started unfair. i say the match starts when the announcer says "START!" or whatever. so as an online game it is fair nonetheless, but as a match it isn't in this situation.
EXAMPLE:..... self explanatory.. actually i think i kinda broke it down in the REALIZATION area.
ANSWER: play often with players who have a good connection to you. hope that the game doesn't freak out. also keep you and your partner's weather conditions in mind. make sure you both have a wired connection... um... yeah......
BUT NO SERIOUSLY it starts off unfair so don't act like they should have eased up on you anyway. besides if it was a friend don't you want to finish the match faster? not to mention think about it as 2v1 or 1v2 practice.
if anyone brags about winning a match that started nonpurposely as (nonpurposely? that a word?) 1v2 or 2v1 is sadistic (enjoy's others pain,distress, or misery) ignore people who do that.
SITUATION Bb:
same as Ba, however your partner is standing IDLE and is being attacked by the other team.
REALIZATION: fair as an online game, not fair as a match. it is not show sportsmanship. and this EMPHASIZES what i was saying before. obviously the other team either wants the match over, but want to win anyway, or they just want to enjoy having an advantage over you. either way, im sure the intention isn't to struggle and have a good neck and neck match.
ANSWER:just don't let it bother you and either leave, treat it as practice, or leave the match
i hope the color coating helped. if i need to switch anything, lemme know
Re: For Those who whine about double teaming
Jun 12, 2013
I agree, 100% I dont know why people expect you to 1v1 after their partners die. Seriously when my partner dies I honestly expect to 1v2 but its all cool with me if you want to 1v1 me after my partner dies but I prefer my enemies to both come at me with everything they got when my partner dies. I wont complain because the its survival of the fittest. -_- Sometimes life is just not fair to those who are complaining.
Uncharted Territory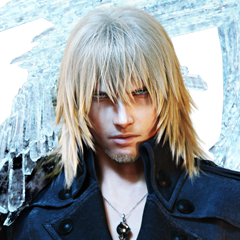 Registered: 01/19/2013
Offline
2001 posts
Re: For Those who whine about double teaming
Jun 12, 2013
Wonder if this thread will get brought up a lot? maybe if it made it less true then people would argue more and bring more attention and have arguements... but im not sure if anyone can argue O_O... darn.... idk what you think?
Uncharted Territory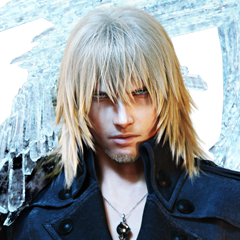 Registered: 01/19/2013
Offline
2001 posts
Re: For Those who whine about double teaming
Jun 12, 2013
---

iJace wrote:


Excellent point. I get so sick of people whining about double teaming. They could always just do FFA or play Kill instead of Stock..

---

situation Bb and Ba can happen in any mode unless its free for all
I Only Post Everything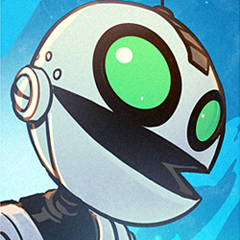 Registered: 04/17/2009
Offline
944 posts
Re: For Those who whine about double teaming
Jun 12, 2013
Re: For Those who whine about double teaming
Jun 12, 2013
Alright, if you want an argument, I'll bite.
In reply to Situation A:
It's a quick match, don't take it so seriously. Obviously, you can choose to either 1v1 and show real skill, and you can hump or whatever, OR you can 2v1 me and get it over quick, but you shouldn't act like you are skilled especially if it was only my partner who died before you both could kill me.
In reply to Situation B (both are pretty similar):
There are 3 ways this can go, each giving off a certain skill level.
1. They choose to 1v1 you, showing respect and showing that they have a decent amount of skill. This guy would be allowed to gloat.
2. They both team up on you. They only care about winning (but if you can take them both, they will allow you the win, cause you are much better), or "want it to get over with fast" (because they suck too bad to 1v1 you and win). No gloating.
3. They attack and boost points off of the character who is not there. They clearly only care about winning and realize how bad they suck. Absolutely no gloating because they couldn't even stick to a fair 2v1.
Additional Situation C:
I am a respectful person and will 1v1 if the situation arises, and I tell my friends to do the same, as we are often on the phone. However when I do such a respectful move, that doesn't mean you should kill my character (If I'm sitting out) to gain additional kills (sometimes it can't be helped, but it is rare someone 1v1s and gets level 3s with Toro, Spike, or Heihachi [The uncontrollable level 3s, however Heihachi's level 2 is pretty uncontrollable so that's okay as its pretty easy to dodge]) and then after you kill me, act like you are good, this is especially true in timed matches.
And I know what you're thinking, people don't gloat that often especially after battling a Toro 2v1 and nearly losing, but you'd be wrong, the amount of people using endless combos/ pulling the cord has increased more and more, and the gloating/humping the ground has increased with it.
(And LOL to the person saying sometimes life isn't fair, considering it isn't life, it is the people playing the game. It can be fair, if people were respectful)
So in conclusion, you only get to pick one, Skill and respect OR getting the match over with. And if someone is nice enough to treat you fairly, don't be a jerk about it.
Re: For Those who whine about double teaming
Jun 12, 2013
If it's a stock 2V2 and your partner dies, don't expect a 1V1. Your partner needs to either get more skill or you need to protect them better.
If the person disconnects, the nice thng to do is 1V1. It's unfair to have 2 Kratos on me who are attacking me and farming Ap on my partner.
Re: For Those who whine about double teaming
Jun 12, 2013
Yup.
I never ask for anyone to 1 vs. 1 me, so I usually go after the guy who is staying away and provoke him, this isn't 1 vs 1. Promote team work!