Reply
Topic Options
Mark Topic as New

Mark Topic as Read

Float this Topic to the Top

Bookmark

Subscribe
Highlighted
Fix your broken game SuperBot.
24 replies 649 views Edited Jan 11, 2013
Watch this get deleted.
First of all I am just going to say I love this game with a passion but the amount of glitches is not acceptable, even more so is that some have been out since the beta and still left unchecked.
Belts resetting, got reset from 160 Black Belt to 70 Green (not the first time this has happened)
Characters Being invisible/invincible
Not being able to pick up items.
Supers not ending and lasting the whole match.
Sound cutting out.
Timer not stopping during level 3 Supers.
Supers not killing.
Sir Dans Level 3 Glitch
Sir Dans Shield Glitch
Raidens infinite
Drakes infinite
Slys Teleport and Counter Bug
Jaks Blaster Bug
Characters randomly freezing.
Not being able to find a match.
Getting DC from a match.
Glitching onto of the plane in Stoaways.
Character swap Bug.
Getting kicked out of a party after evey match and having to invite every time.
Not being able to accept invites to join a party.
Mics not working.
The leaderboards glitching.
Characters floating during Big Daddies Super 3 and being unkillable.
Sackboy costume glitch
Background Panel Glitch
Having a PSN of a person you played replace your own.
Belts being swapped glitch
Now I know I am forgetting a lot, how bad is that? There is so many glitches I can't remember them all.
Are people not payed to test these things? How do you miss all that? I don;t know who is the bigger mug me or the people paying their wages.
I can't wait for the new patch and all the problems that they will bring (like the last one)
Re: Fix your broken game SuperBot.
Jan 11, 2013
and the annoying toro hook glitch, which make you cant use the hook on the ground anymore also showing the hook floating outside and around toro
--------------------------------------------------------------------------------------------------------------
Main: Toro
Other: Kratos, Parappa, Heihachi & Sly

English is not my main language, so im sorry about my mistakes.


Re: Fix your broken game SuperBot.
Jan 11, 2013
Honestly, I've only experience a small fraction of these issues, and some I'm not even sure exactly what you mean (sly's teleport and counter bug?).
But I've always been able to find a match, disconnects seem fairly infrequent, party invites always work, etc...
Some of it seems maybe partially due to a poor internet connection, which means the game may need to be adjusted a bit to deal with slower and higher ping connections.
Check your internet speed with www.speedtest.net and www.pingtest.net if you're having problems with the game to rule out internet connectivity issues.
If your PS3 is on wireless, try connecting it directly to your modem or router. Wireless is prone to unstable or unreliable connections, especially for something like a game which needs continous and flawless communication with the internet. You won't notice these issues when browsing the web or streaming video, because these services are able to resend a request several times without you noticing. But if you lose a few packets of information in FFA, those few packets could be the information that say "this character is over here and started his level 1 super", and the game can't wait for your PS3 to get that message, so strange things will happen.
Strider_Doom
Superbot Developer Registered: 09/12/2012
Offline
46 posts
Re: Fix your broken game SuperBot.
Jan 11, 2013
Yo Omni! Thanks for the feedback. Just like at the office, the best way to report bugs is to be as detailed as possible so that they can be reproduced. We'll keep working to make the game as enjoyable as possible!
Uncharted Territory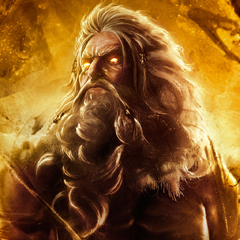 Registered: 08/26/2009
Offline
1696 posts
Re: Fix your broken game SuperBot.
Jan 11, 2013
don't forget that bug where you can't trigger your level 3, it's seldom permanent but you usually waste a good 5-10 seconds trying to trigger it. And I usually trigger my level 3 right as someone pulls a super on me
also that dying glitch on Alden's tower in stock matches where if you get stuck off-screen you just die
I also hate the frozen glitch, you can only move after someone hits you
Re: Fix your broken game SuperBot.
Jan 11, 2013
Don't forget the bug where Fat Princess can't kill certain characters (or most?) when they're against the wall with her level 1. She will just stop her dash before she gets to the player even though they're in range.
Re: Fix your broken game SuperBot.
Jan 11, 2013
Don't forget about the Belt Reset bug... In the December Season, I had my Belt reset from Red Belt to no Belt 3 times!!!
Plus, another thing is the severs and how fragile they are. There needs to be one of two things happen to fix this: Fix the horrible servers that SuperBot is using, or include Host Migration so if someone quits, we can still have our match going instead of all getting kicked out...
Re: Fix your broken game SuperBot.
Jan 12, 2013
Thanks for the reply, I didn't think I would get one tbh.
Do you mind if I PM you the glitches in detail? No need to spread how they are done publicly.