Reply
Topic Options
Mark Topic as New

Mark Topic as Read

Float this Topic for Current User

Bookmark

Subscribe
Highlighted
Fight Stick/Pad Recommendations
8 replies 160 views Edited Aug 7, 2012
Ok. I decided to make this thread today fowling today's fight stick news. Anyway I'm thinking about getting a fight stick or pad now that PSASBR has announced official support for all major fight sticks. I'm an avid fighting game fan and never bought a fight stick/pad before because of the cost and frankly I didn't know where to start.
That's why I'm asking you. The fighting game experts out there. I want to know which Fight Stick or Pad is best based on:
Price (Hopefully reasonable)

Feel (The feeling of pressing down the buttons, I love that clicking sound and feel)

Durability (How is the craftsmanship of the pieces and the stick as a whole)

Effectiveness (Will I be able to evacuee commands and combos efficiently)
I should also point out that I play Tekken 6 and SFXT a lot so besides PSASBR that's what I'll be playing with
Any help is appreciated, please provide links if you can.
Thanks
Hekseville Citizen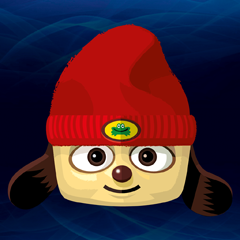 Registered: 04/21/2004
Offline
307 posts
Re: Fight Stick/Pad Recommendations
Aug 7, 2012
Re: Fight Stick/Pad Recommendations
Aug 8, 2012
Re: Fight Stick/Pad Recommendations
Aug 8, 2012
If u want a good fight stick ur gonna have to go all in, a good one will cost big money so youll have to play alot to get your moneys worth. If ur not serious enough to play competitively, dont get a fight stick
Uncharted Territory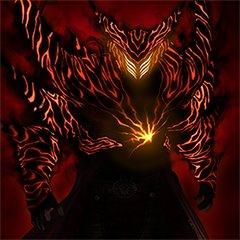 Registered: 12/10/2009
Offline
2011 posts
Re: Fight Stick/Pad Recommendations
Aug 8, 2012
I guess the Hori V3 would be okay. It's cheaper than most fight sticks, but it should get the job done as a beginner fight stick.
http://www.hori.jp/us/Products/PS3/ps3_fsv3/index.htm
Re: Fight Stick/Pad Recommendations
Aug 8, 2012
mad cats usually makes official fight sticks for fighting games. i bout the one for soul calibur 5 and love it, i use it for tekken 6, SC5, and SF X Tekken, price is usually around 150, i use it everyday and its super durable, these things are built to last and since its a fighting game the commands will be easy, just map the buttons to your liking and youll enjoy the game

Re: Fight Stick/Pad Recommendations
Aug 8, 2012
Re: Fight Stick/Pad Recommendations
[ Edited ]
Aug 8, 2012
For the record it isn't exactly news that the game will support arcade fight sticks. Every game technically supports fightsticks. They are a universal controller, minus a few buttons (just L3 and R3 I think). Although since the game uses the right stick it's nice they've mapped that to the arcade sticks differently.
With that said I wouldn't say it's worth splashing the cash to buy one. For one, unless you're going to buy the madkatz tournament edition or something better, don't bother. Whilst you can go with the cheap madkatz fightsticks I wouldn't recommend them at all. They're really light and small, if you want to take these games seriously you want something sizable and weighty on your lap.
Furthermore, this game is developed for console. You do not by any means need an arcade stick and in some ways it may hamper you. Getting used to a fight stick is a huge learning curve and your motions will be a whole lot slower at least at first. Arcade-built fighting games like Super Street Fighter 4 benefit from fightsticks because they're built with them in mind, over pads. They're awkward to play on a pad, since they're 6 - 8 button fighters (depending on if you want to use PPP KKK) it's difficult pressing multiple buttons in sync with eachother for things like FADC. Plinking, pianoing and double tapping are also techniques that arcade stick players can benefit from, but these are exclusively applicable to the more input-demanding fighters, some (plinking) only to super street fighter 4.
So it's kind of seen that in games like Super Street Fighter 4, a stick is unequivocally superior. However this is NOT the case for fighters designed with consoles in mind, like Mortal Kombat, Smash Bros, PSA, Tekken, Soul Calibur don't / won't benefit from a stick. It's still a viable alternative method of input but most people just use one if they've grown up using one. Don't make the jump over for a game like PSA where it's ultimately not going to make a difference, and initially hurt you a lot more than help.
Hope my reply was helpful.