Reply
Topic Options
Mark Topic as New

Mark Topic as Read

Float this Topic for Current User

Bookmark

Subscribe
Highlighted
I main Fat Princess, I can give you a few tips.
One of my personal Bread-n-butter combos I do with her starts with:
Square Square, Up+Square, (jump) then...
Forward+Square (60AP)
or
Up+Square (60AP, used for against a wall)
or
Forward+Triangle (70AP, nets 10AP more than the others, but stricter timing)
The main con about this combo is prone to being stopped by platforms.
These and most any other ground combos can be preceded by 2 powerful combo starters (possibly 3, haven't got forward+circle to work so far) The first and main one is the powerful air forward+circle. The summoned sword solider dives diagonally until it hits foe or stage. When the foe is hit, they're staggered, and depending on how close you are when they're staggered you can do:
- Very Close: Hold Square to Crumple them / Super 1 or 2 / Combo
- Close: Super 1 or 2 / Combo
If you manage to Crumple, then you can either combo or Level 1.
---
If you're having a hard time with opponents, a nice (annoying) tactic is to fireball and air square neutral (slam down). Just the air neutral can keep opponents at bay, a great stall move and a great way to increase the rage ration in matches =D (Only 20 AP per hit I believe though)
---
Fat Princess has a ton of potential, and what I said above just barely scratches her potential. If there's anything you should take from this, its:
*** Air Forward+Circle is your best friend <3 ***
Hope it helps, and hopefully I explained it decently~
~GL
#PrincessPowerhouse
---

CatatonicAlex wrote:


I just used her level 3 and I BARELY managed to get 3 kills- even though it costs as much as a 6 kill super.

---
lvl 1 is the way to go with Fatty P. You can combo into it pretty easy and get some multi-kills if timed right
__________________________________________________________

1/6/2013 - Defeated the #1 player in the World in a Ranked Match.

Currently maining: Parappa

Future mains: Zeus, Issac
JesseCasco

Offline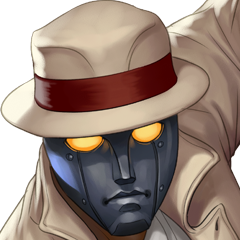 Offline