Reply
Topic Options
Mark Topic as New

Mark Topic as Read

Float this Topic for Current User

Bookmark

Subscribe
Highlighted
Fat Princess' Supers~
[ Edited ]
4 replies 186 views Edited Jan 28, 2013
I've been maining FP since the beta. In the beginning, her Level 2 was one of the best (beta), her Level 1 was pretty good, and her Level 3 was, kinda alright. After a while after release, her Level 1 was really good (hit/kill confirm(s) learned), her Level 2 still really darn good, and Level 3... still kinda alright...ish... not really. Now, Her Level 1 is alright, her Level 2 not that great, and her Level 3 is useless.
People learned her strategy, once you know FP, her only good option against you is to catch you with a Kill Confirm Level 1 (Unless you're playing in a stage like Dojo, once of few stages where Her Level 2 and 3 become more viable)
Pros, Cons and Bad Stages:
Level 1 -
- Pros: Fast and Kill Confirmable.
- Cons: Once she reaches the cake, she has a HUGE recoverable animation, she can only kill you while she's chasing the cake (the range is only the hearts, not the final cake), slopes stop it early, platform and edges stop it early (and since it's only the hearts range and not the cake, doing it too close to an edge has a 50/50 chance of not having ANY kind of hitbox and thus just a sad wide-open FP recovering), and it's easy to stop with a regular attack.
Bad Stages: Time Station(all), Dreamscape (+1:00ish)
Level 2 -
- Pros: Has a decent time-length, possible to get up to 5-ish kills, and c'mon it's a fat princess riding a fat chicken: it's hilarious.
- Cons: It's easily dodgable, requires to be dashing/kicking in order to kill (meaning no automatic touch-killing like PaRappa), platform and edges stop the dash, each dash has a cooldown, can be outjumped, can be easily stopped by other supers (due to not only super startup (with cooldown) but also the previous fact that it's only 'active' when you dash/kick (attack))
, other Level 2s can stop it easier than trying visa-versa.
- Bad Stages: Time Station (all), Invasion (intro and when 2nd half of stage is revealed), Dreamscape (+1:00ish), Black Rock Stadium (the middle plaform can seperate her top or her bottom dashes)
Level 3 -
- Pros: Stops time (like all Level 3s), you're invincible (like all Level 3s), and it homes in on enemies.
- Cons: You have NO control over it, it only lasts long enough to kill 3 MAYBE 4 in a FFA, after one kill, the remaining flames do not home in and spawn only on the top half of the screen, it's dodgable for the most part, Sly can completely teleport dodge it, and for the 750 AP cost, and it's not worth to save up unlike other characters' Level 3s.
-Bad Stages: Let's just put it this way: Practice Smalls, Practice Mediums (maybe), Dojo, Franzea, and TIme Station are her best bets on using her Level 3 since they're so small.
Fat Princess is very good no doubt, but I've been playing with her a LOT and these points on her supers become more apparent every time I play. Am I saying her supers need a buff? Maybe. I WILL say for sure her Level 3 needs tuning for sure. I think her Level 1 shouldn't just end when it reaches an edge (I think she should have the same duration, just not move and still have an active hitbox until that duration ends). I dunno what to tune with her Level 2, if anything at least the ability to double dump or a slightly higher jump at the very least. Or shorter dash cooldowns in exchange for a shorter super time (to balance it out).
Thank you all for hearing me out. I hope this can educate FP users to kinda becareful with these points (and to show non-FP user and/or FP haters her glaring flaws that she has and one MIGHT not realize).
~GL
-ps: I only have internet like once or twice a week to play PSASBR online, and I USED to be a 80+ BP Black Belt, but with more Drakes and E.Coles playing, withing like 7-ish matches went down to 20 BP (like Ranked matters anyways, but I have to be careful if I wanna play with the titles). But that didn't really matter for you all =P thanks for still reading!
#PrincessPowerhouse
Re: Fat Princess' Supers~aining FP since the Bet
Jan 28, 2013
All of her supers are hilarious, even if her lvl 3 is not that great, it's very funny to see how she eats cake while the other players are crumbling, and it's a good lvl 3 if you are like 2 kills from winning since the chicken is not completely reliable
Uncharted Territory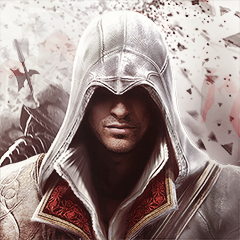 Registered: 11/30/2012
Offline
1361 posts