Reply
Topic Options
Mark Topic as New

Mark Topic as Read

Float this Topic for Current User

Bookmark

Subscribe
Digidevil4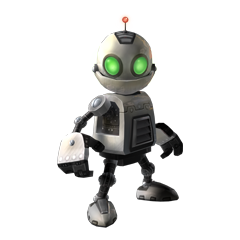 Offline
Re: Everyone take a chill pill
There is nothing wrong with characters requests, however I will still slate people for being unoriginal and childish. Bad movesets and ''*insert generic, non-playstation relevant character here* request threads'' do **bleep** me off.
I dont make movesets because I expect them to be used, I make them because its entertaining and to make characters choices seem more practical. Sometimes even just to provoke discussion on characters beyond the childish crap we get on here.
Also none of my movesets are OP, by all means read them and tell me why if at all they would be. (The only aspects ive left out are move specific AP gain for this very reason)
---
Check out my [Moveset Creation Guide] ,my [PSASBR Wishlist]
...and my Movesets!

Re: Everyone take a chill pill
---

BIGPOPPA21089 wrote:


4. Theres no need to fill the forums with request threads or continuosly bumb your moveset because you want recognition

---
My Dart move-set was pretty much the first move-set ever posted on this forum, maybe the first PSASBR move-set on the internet (I defy anyone to prove otherwise). Despite that, the thread has a mere 10 pages worth of discussion (just about to reach post 100) and 31 Kudos to show.
So you can take me and any my move-sets out of any blanket-statements you might be making with that point.
______________________________________________________________________________
I like to make PSASBR move-sets. Here's a few:
Never say I don't contribute: I'm The Idea Man.
Highlighted
Re: Everyone take a chill pill
I don't mind character requests, as long as they make sense. If you're requesting someone like Crash, Spyro, or Lara, i'm fine with that. But if its someone like goku, naruto, or shadow, then i'm gonna have a problem with that