Reply
Topic Options
Mark Topic as New

Mark Topic as Read

Float this Topic for Current User

Bookmark

Subscribe
Highlighted
Re: Everyone knows even IF crash was in this game no one would play it
[ Edited ]
---

RikkiRossTheBoss wrote:
Picking hairs.....
She has no infinite loop, no stupid moves that shudnt be there (kratos chain grab), no spamming (sackboy, radec) no instant level 1 kill (e.cole, hehichi,) no op lv1 (raiden), no intercetable lvl1 (sly) soooo.... If she had at least 1-3 of these problems you'd see her everywhere same as any other character, you are missing the point in this thread


---
Nope nope and nope. She has instant startup assists that can break through some combos the instant the opponent messes up. She does have a level 1 confirm (aerial soldier). She can also make her approach safe by using the fireball and the knight assists. Not to mention the fact that simple hit confirms lead into 100+ AP combos. Sorry but try again.
Re: Everyone knows even IF crash was in this game no one would play it
I try to play every character in the game because it's boring to me to play as the same character all the time. I admit I lean more towards Radec since I'm best with him but i enjoy playing with Spike, Sir Dan, Sly, Fat Princess, and Ratchet.
Re: Everyone knows even IF crash was in this game no one would play it
---

RikkiRossTheBoss wrote:
Though crash was in the title it goes for any requested character. If crash was underpowered, you'd never see him, if fat princess was overpowered, you'd see her everywhere about it would replace kratos with her

---
In the right hands, Fat Princess is much more dangerous than Kratos and it isn't even close. She is easily one of the very best characters in the game.
____________________________________________________________
Playstation All-Stars Battle Royale Accomplishments:
1st Ever rank 999 (only for full game, not beta)
1st Ever Double Black Belt In 1st 2 seasons (2v2 and Free For All)
1st Ever Black Belt (Acquired in Free For All)
1st Ever 2v2 Player to 300, 400, 500-1300 wins
1st Ever 2v2 Player to Black Belt level 300
1st Ever Free For All Player to Black Belt level 100
2nd Ever 2v2 Black Belt
Re: Everyone knows even IF crash was in this game no one would play it
OK, the OP brings up a very good point. But people use characters like Kratos and Raiden because they are characters that are easy to win with, and people love winning. Its in the human nature. But as said in a post before me, some characters are competitive (as in easy to use, great for online) while some are casual (somewhat hard to use/requires more effort to use online but are fun offline). It just so happens that most characters in the game fall under the casual category. As said in another post before this one, people only want Crash because he deserves to be in this game more than most of the characters that did get in. Let me put it into different terms. Say 50 people built a building and only 20 got credit for it. Thats basically why people are mad about Crash. He should be here representing Crash Bandicoot and PS overall as his contribution to PS history is quite large. I myself play have found the more casual characters fun to play as (Jak, Heihachi, etc) online. But that other thing about some people not even having trophies for the characters they use is not valid. Just because they don't have the trophies, doesn't mean they've never heard of the characters. For instance, I use Kratos, Raiden, Nariko, Dante, Radec, Heihachi, and Jak online. I've heard of GoW and most definitely am a fan. I don't own any of the games, but have played all of them. Not my favorite series, but I still like it. Raiden, I am buying MGRR in February and have pretty much know about Raiden's past before MGRR. Heard of Heavenly Sword, but didn't know Nariko was the main character. Dante, never really played too much DMC, but knew of him. Radec, I heard of Killzone and have seen walkthroughs and all that shat. Heihachi... is my man. Tekken was possibly my favorite game years ago and Heihachi is a good way to represent the franchise. Jak, who hasn't heard of Jak and Daxter? I loved the games and still own all of em for PS2 even though my PS2 died like 2 months ago. See, I know most of my characters. Its just a thing with people to do whatever it takes to win, and if it means using the more advantaged characters then so be it. It doesn't matter if people wouldn't use Crash, he deserves to be in this game more than Big Daddy and a few others. Its the thought that Activision has the audacity to not allow Crash into the game that drives people to want him even more.
Re: Everyone knows even IF crash was in this game no one would play it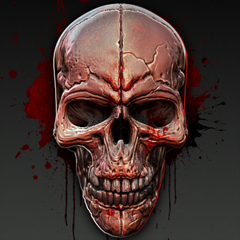 Offline
Re: Everyone knows even IF crash was in this game no one would play it
well, i never played most of the games that the roster originate from, but i dont care. I never played infamous, but i still play as the coles. I never played r&c but i play as ratchet. on the ps2 the only games i had were the mk games, svr series, dmc, Gow, kh, onimusha, tekken, and FFX. Even on ps1. I never played medievil but i love sir dan and think hes a really awesome character. shoot, i only had FF7, MK, tekken, RE, and crash.
In conclusion, you shouldnt just play this game because it has a certain character, you should play it because its fun.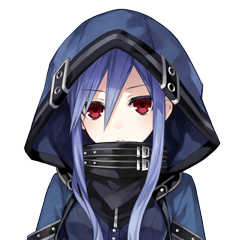 Offline
Re: Everyone knows even IF crash was in this game no one would play it
I'd honestly play as Crash if he was in, I've played every Playstation Crash game, love the guy. However,
I play as Spike because I love Ape Escape, same goes for when I play as Jak, or Sackboy.

Spike is my main, and man he plays like a dream, love how Supebot treated him in this game.

The amount of Kratos, Raiden's online are too **bleep** high.
Abbi200xHi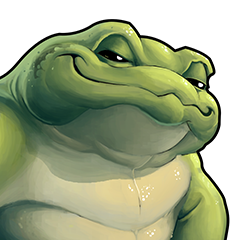 Offline
Re: Everyone knows even IF crash was in this game no one would play it
[ Edited ]
I use Fat P. , Heihachi , Parappa and a lil' bit of Dante.
And as many here already said , Fat P. is actually REALLY good, you just gotta know how to use her.
- use her fireball often , good attack to control space and stuff
- you can combo square into lvl 1 .. xD like seriously , **bleep** , thats totally awesome.. (and broken hehe)

I'd use the SH*T out of Crash , I love the Parappa games (which is why I use him , and he's fun/has awesome combos) , I'm a HUGE fighting game fan , not so much Tekken couse Im bad at it but hey , whenever I play Tekken with friends I always choose Kuma or Heihachi.. WHAT A COINCIDENCE.
I don't know **bleep** about DMC , I use Dante in UMvC3 so yeah.. I just like the character.
And Fat P. is just mah girl , played the game like ones , didn't really like it , too much strategy but still, I love her in this game.

oh and btw , **bleep** YOU STUPID KRATOS SPAMMERS. Always that freaking up+square attack that is supidly fast and that side+square.. I mean I know how to block but still dude it's annoying as **bleep**
Re: Everyone knows even IF crash was in this game no one would play it
Some people might pick a character just to win but I pick my favorite character KRATOS. And it's annoying hearing people whine "oh a kratos" boohoo. As someone who platinum God of war 1, God of war 2, God of war ghost of Sparta, God of war chains of Olympus and God of war 3. I think I've earned the right to whoop yo **bleep** with my favorite character. I even bought MK9 and soulcaliber broken destiny just to play as him. And what did you expect from a 20 character roster? Throw in Spyro, Crash, Zeus, An assassin, make daxter and clank playable, they've had their own games they can handle it. Clank could even turn into giant **bleep** clank for supers XD Problem is look at the roster, it's lacking depth. When a franchise has multiple characters that are amazing, It needs more than one character from it. Throw in Quark, Samos, Snake, Make some of the minions as real characters. The bigger the roster the less likelyhood of seeing the same characters.