Reply
Topic Options
Mark Topic as New

Mark Topic as Read

Float this Topic for Current User

Bookmark

Subscribe
Highlighted
Endless Stock Mode Idea! *MUST READ*
[ Edited ]
21 replies 776 views Edited Dec 4, 2012
So I had this idea since I saw pics of the boss fight against Polygon Man.
Here my proposal to this game mode that could be put in as DLC if recognized enough.
How You Play: You (Or Co-Op) fight off the Polygon Characters that Polygon Man summons in the boss fight, if you're fighting by yourself, you're fighting against 3 Polygon Characters at a time. If fighting with a friend or someone online, you'll be fighting 2 Polygon Characters at a time. You start off fighting them at the easiest AI level. As you kill more, they'll get harder and harder. EDIT: You start out with one life, every 10 kills you gain another life, but if you lose all lives, you're dead, GAME OVER. Same goes for Co-Op player. Whether or not you die completely and you want to steal a life is moreless up to your partner who's still alive

I'm not going to compare it to zombies one bit. It's more like an endless stock or endless brawl.
Specs to it would be that AP Gain is above average speed so it doesn't get too slow.
Re: A Great Game Mode Idea! *MUST READ*
Nov 17, 2012
Re: A Great Game Mode Idea! *MUST READ*
Nov 17, 2012
---

ATOMB0Y_ wrote:


---

harley2947 wrote:
Yess, but with the Super System, and maybe the character AP gain can be a little more so it doesn't get too slow.

---

I say make it three lives since it is kind of easy to get caught in a dumb super for no reason

---
Or how about start off with only one life and if you kill, say, 5 or ten enemies in a row, you get another life added to your count. As Atom stated, it would be kind of bad to get caught off guard by one super. So maybe a way to accumulate lives. I wouldn't make it an easy way to accumulate lives, but just so that it's more forgiving.
Re: A Great Game Mode Idea! *MUST READ*
Nov 17, 2012
Yes, I agree, but there should be no customization because say somebody put AP Gain on the fastest there was, he'd have the best record. It needs to be fair for everyone.
So it'd be.....
Above Average AP Gain
3 Lives
AI Level from Easiest to hardest (Which is 6 deifficulty levels)
Sound Pretty good to me. I'm going to edit my post a little bit now. Thanks for the input!
Uncharted Territory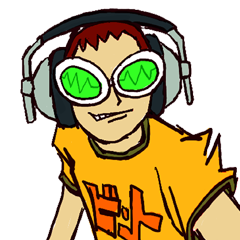 Registered: 08/19/2012
Offline
1785 posts