Reply
Topic Options
Mark Topic as New

Mark Topic as Read

Float this Topic for Current User

Bookmark

Subscribe
Highlighted
gangsterluigi613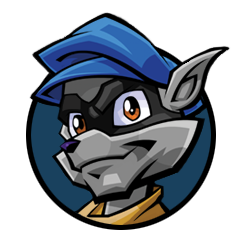 Offline
gangsterluigi613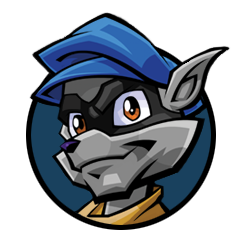 Offline
Re: Don't hate me for this but imagine...
[ Edited ]
---

RexLozuresky wrote:


---

pedro702 wrote:


nintendo would never allow this to happen since most nintendo players dont even know the playstation chars but every playstation gamer knows mario pikachu sonic and so on so nintendo making there chars appear on another console would be loosing , and ssb is more family friendly you cant get chars like kratos or radec saying i will kill you and the likes , so this will never happen.

---

Oh c'mon from your words it's clear that you play only on Playstation.

"Nintendo fans don't know Sony characters but Sony fans know Nintendo characters" what is this?

Obviously everybody knows Mario, or Pikachu. As well as Kratos, or Crash.

Not everybody knows Ness or Lucas for example. Or Fire Emblem characters like Chrom or Roy. But at the same time not everybody knows more obscure Sony characters like Sir Daniel or Fat Princess.

Anyway it wouldn't work for a lot of reasons, but if they keep Smash Bros.'s gameplay and put some selected Sony characters like Crash or Spyro which have actually some connection to Nintendo, I wouldn't be against it. I would love to see characters like Jak or Ratchet too but they simply are not part of Nintendo so it wouldn't make sense.

---
i follow nintendo since the n64 days and playstation since the ps2 early days i know what im talking about my causins who only have a wii and have around 14 15 dont have a clue who crash is or even kratos if you say god of war they head of the game but they dont even know the name of the char, i follow ps since ps2 and i only know 6 out of the 20 chars of this game really and i have a ps2 and a ps3 since day one but i never really went for the other char games so beleive me when you show this rooster to people that have a wii and they are like i dont know anyone in there, they probably know kratos and sackboy since for me those are the 2 most well known chars in but if you show any playstation owner who never had a wii ssb rooster they probably know pokemon trainer mario luigi bowser peach DK or link even tough they never had a nintendo console
Are you understanding my point?
Just for trivia did you know the first Marvel Ultimate alliance game had link and samus in it? but when nintendo saw they would be on the playstation too they said to take them out that they wouldnt allow that so you can see mario will never appear on a playstation.
Also chars in PASBR contain chars that whose hobby is to kill i doubt nintendo would want to be associated with violence of that degree looking at kratos and sweet. the only PASBR chars that might even have a chance would be toro,parapa,sackboy,Fat princess,ratchet,jak and sir dan the rest really dont fit on the age level of any chars on sbb.