Reply
Topic Options
Mark Topic as New

Mark Topic as Read

Float this Topic for Current User

Bookmark

Subscribe
Highlighted
Dodging Supers
[ Edited ]
32 replies 861 views Edited Dec 19, 2012
I noticed how easy it could be to dodge some supers, so I will list some supers dodging techniques:
Kratos:
Level 1- Dodge roll when he gets close, more reliable than jumping.
Level 2- Do not go over him or towards him. Do not midair dodge as well. Dodge roll on the ground away from him. If you are in the air he basically got you.
Level 3- When Kratos reaches level 3, stay as far as possible from him and dodge roll the sword blast and jump as high as you can for the sword slices. If he does it while you are close dodge roll towards him so you can get behind him and get away.
Sweet Tooth:
Level 1- Dodge roll fast. Interseting to note is that he can apparently can commit suicide with this super.
Level 2- A pretty slow nuke with a small blast radius. Dodge however you want.
Level 3- My personal favorite to dodge and troll. Instead of hiding in corners be directly by him. Since you can jump through the Sweet Bot you can dodge his gattling gun. Keep doing this and make sure you jump high enough to avoid the stomps and jump low enough to avoid the missles. You can go matches without the Sweetbot getting one kill.
Fat Princess:
Level 1- Dodge roll fast .
Level 2- Stay high and don't go down to where she is. If you are on the ground and she charges you can dodge roll her or kill her with a level 1 yourself.
Level 3- Since this is one of the worst level 3's, just stay low and dodge roll. No one really uses it though.

Colonel Radec:
Level 1- Dodge roll, Midair dodge, Jump, depends on where he is aiming and what is the best available to you.
Level 2- Double jump quickly and try to stay in the air or go below him. Do NOT dodge roll.
Level 3- Impossible, just keep dodging midair as much as you can and hopefully he will only kill you once unless he is a really bad shot then that is a different story.
PaRappa the Rapper:

Level 1- This one is a bit too fast to dodge, but has really short range and is more anti air. It looks like a flash kick.
Level 2- This one is difficult. Dodge rolling can work, but you need some good timing to not get you killed, and he can double jump too. When you see PaRappa get a level 2, get on a high platform and stay as far as possible as you can, or kill him with one of your supers, which might be your best bet. I still get hit by it here and there.
Level 3- You are horribly helpless when it comes to this level 3. There is no dodging when it comes to the awesome might of PaRappa's rapping skillz! You will sit there and watch how the epiciness of his songs will kill all characters that hear, and there is nothing you can do about it! YOU GOTTA BELIEVE!
WarWithSociety
Lombax Warrior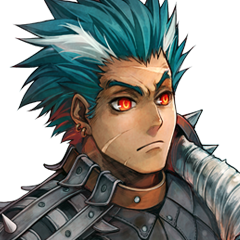 Registered: 09/08/2012
Offline
225 posts
Re: Getting around supers
Sep 25, 2012
---

WarWithSociety wrote:


good list, but sweet tooth can stomp if your stand by him.

---
You are continually jumping through him. I usually double jump since it is easy to predict when the player will stomp and jump at the perfect moment.
HM01_Impaler
Uncharted Territory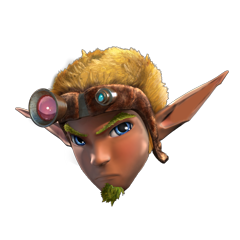 Registered: 07/08/2012
Offline
1582 posts
Fender Bender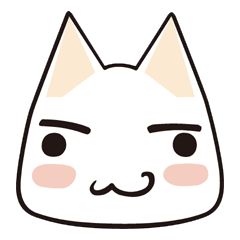 Registered: 03/07/2009
Offline
2718 posts