Reply
Topic Options
Mark Topic as New

Mark Topic as Read

Float this Topic for Current User

Bookmark

Subscribe
Highlighted
Day 73: An Open Letter to SuperBot
13 replies 436 views Edited Nov 16, 2012
After Slayer found and showed off the following video, today's thread was 100% set for me.

SuperBot's reminded me of something very important, something that I'm rarely reminded of. It's lengthy, yes, but I feel that this accurately expresses my opinion of SuperBot.
Here is the email in its entirety:
To whoever may read this first, I would like to ask a request of you. If you would, please read the following message, and pass it on to your fellow employees at SuperBot. I would like to think that the following letter is worth reading, and I hope that it may at least touch one employee half as much as I myself have been moved by SuperBot.
I have been following PlayStation All-Stars since the very first day it was announced. This entire time, I've listened to every quote, watched every video, and played as much of every beta as I possibly could. I've undoubtedly been what I myself call an All-Stars apologist and optimist, and what many others would (incorrectly, in my completely and totally unbiased opinion) call a fanboy. For the past 10 weeks, I have been posting daily threads both on the official forum and on a fan-made forum to showcase different aspects of the game and to hopefully keep the anticipation for this game as high as I myself could possibly keep it. Out of everything that I have seen over these past seven months, one thing stands out the most to me.
Thanks to a fellow forum-goer, I have seen a video response on YouTube from a man who attended, and allegedly came in fifth place at, the recent MLG PlayStation All-Stars tournament. He claimed that, due to the kindness of the employees at SuperBot, he was given a free, signed PlayStation 3 with three games and three T-shirts, all free of charge. Even though I've witnessed every controversy and triumph that this game has been achieved, I feel that this act of sheer kindness is the one thing that will be the immediate response my mind gives whenever SuperBot pops into it. The fact that you went to such great lengths to give a single fan the ability to enjoy your game is something that almost no developer would ever dare do. At the end of the day, you can throw away the balance that All-Stars has; you can throw away the absolutely fantastic opening cinematic that stole the spotlight away from Grand Theft Auto V on November 8; you can even throw away the entire existence of PlayStation All-Stars, which I shall surely enjoy for, at the very, least months to come; the one thing that truly shows the intentions of SuperBot to above all else please fans.
This is a mindset that many a developer has forgotten over the years. I am not one for making lists or many bold statements in general, but with this heartfelt act, I can safely say even before I have fully paid off my copy of All-Stars that SuperBot has set itself in stone as one of my three favorite developers. The other two developers are Insomniac Games, who is solely responsible for my immense love of gaming, and Rockstar Games, who has proven itself as a developer of nearly-golden values in a mostly tin industry. Both of these developers have earned my respect and trust over the course of nearly a decade, so the fact that I can safely add your studio to that small list is an impressive feat.
However, do not take this as an insult to what you have done as developers. This game is by most accounts great, and by many others fantastic. It is a game that I have been anticipating, albeit dismally at first, since the initial Title Fight leak just over a year ago. The fact that it is as balanced as it seems to be is even more impressive, especially considering the fact that it was built from essentially scratch. The Attract Trailer became only the fourth video game advertisement that I've ever truly been moved by. I could continue rattling on praise about All-Stars itself, but I'm sure it's all been said before.
The entire point of this email is one simple thing. No, it's not to ask you for things and try and capitalize on your beneficence; you've given me more than you ever needed to, and now I want to give you something. I want to give you my thanks. I could thank you for any of the things you've done that involved this game's development and advertisement, but that was not the inspiration for this email, and I shall leave that to another person on another day. I simply want to thank you for showing that you care. In an industry that constantly tries to abuse the average gamer and con him out of every cent that it can, you've completed the ultimate act that a developer can do, and you've earned my respect for it. It's sadly increasingly rare that things like this happen, but like the Michael commercial, it's reminded me what gaming is truly about. You've shown me that someone understands what it's like to be one of us; that someone in the industry still remembers what gaming is truly about; that I'm not wasting my money on just another hobby; that I'm investing in a lifestyle and a culture that I actually want to stay in, that I want to thrive in, that I want to work in, and that I want to live in, regardless of the constant demoralizing flamewars between casual and hardcore gamers, between Xbox and PS3, between Call of Duty and Halo, or even between Smash Bros and All-Stars, even if only for one fleeting moment. Thank you for reminding me why I love gaming.
Sincerely,
[Name withheld from this thread]

What do you guys think about SuperBot and what they've done to make this game truly special for as many people as possible? Be sure to let them know below, because I plan on adding the link to this thread to show them that their work has not gone unnoticed.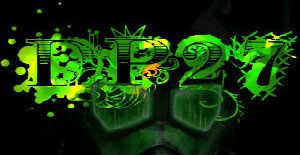 Visit PAStadium's YouTube Channel for all of your Project Axis needs!
Re: Day 73: An Open Letter to SuperBot
Nov 16, 2012
Wow this is the first time I have seen this video, superbot must really care for their fans if they went out of their way for providing him with all that stuff.
This has really brought my expectations of the game to 100% not only can they make a good game the people working at superbot will go out of their way to please their fans. Having the dlc characters free for the first two weeks is enough to prove this and to top it of they are kind hearted people. There really isn't enough praise I can give them the video made me speechless.
I'm not someone who types a lot since I like to keep things short, but I don't need to say anything more other than they have my full support and I hope other people can see this in order to support them as well.
My last words are thank you superbot for this amazing game and all the content you have put into it and I would like to see that other game companies could be just like this.
-----------------------------------------------------------------------------------------------------------------------------
Treasure Hunter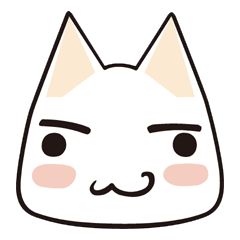 Registered: 02/25/2012
Offline
4668 posts
Re: Day 73: An Open Letter to SuperBot
Nov 16, 2012
Not at all, lol. I know you're kidding Hellsagent, but I legitimately don't want anything from them. Not so much as a shirt. As I said in the email, they've done more than enough.
I was planning on doing a thank-you open email/thread anyway, though it was going to be the weekly, but that video really touched me and changed the entire reason I was thanking them.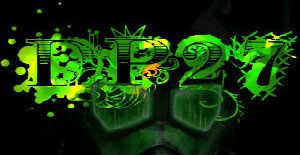 Visit PAStadium's YouTube Channel for all of your Project Axis needs!
Re: Day 73: An Open Letter to SuperBot
Nov 16, 2012
you know, not many devs do that for their fans,
the only devs i know that have done that, other than superbot,
was visceral games and gearbox.
a fan had said that his/her copy of dead space 2 was broken because his/her dog bumped the 360 and managed to break the disc inside the tray,
then visceral games gave that fan a new signed copy of dead space 2 and a doodle of issac scolding the dog,
that was pretty cool.
gearbox did something for a fan that passed away, you guys know the michael mamaril story right? if not, then i'll tell it,
michael mamaril is a fan of borderlands, a huge fan, but he passed away,
his friend emailed gearbox for a eulogy by claptrap,
gearbox obliged, and also said that michael would be in borderlands 2 as a tribute,
for those who played the game, yes, he is in it, as another vault hunter that gives out rare guns,
and not to mention getting a gun from him would give you an achievement/trophy.
it is pretty awesome that superbot gave him not only t-shirts, but also a signed ps3 and 3 games, trully cool of them to do so.
and to me, i'm just glad that they are making this game,
sony built this company from the ground up specifically for this game,
they've got a lot of weight on their shoulders, trying to please everyone with this,
be it the fans, the haters, sony, or the other 3rd party devs,
i've always been a pc gamer most of my life,
the ps1 was in my childhood, but i was too young to care, the memories are there though,
i also only played the ps2 like the first year or 2, after that i moved to the pc,
i got the ps3 for my birthday, like a couple of months, probably half a year after launch,
i didn't play that many games on it,
then at some point i decided to buy more games,
i had a ton of fun,
one of the first games i bought for myself was heavenly sword,
money well spent, that game has made a mark as one of my favourite ps3 games ever,
ever since then i mixed it up with pc and ps3,
i always said to myself, if i had money, i would buy all the consoles,
but i settled with what i had, and enjoyed it.
i've played ssb and mellee on emulators, and i had a ton of fun with it,
never played brawl 'cause i don't have a wii and my pc isn't strong enough,
the main selling point of the wii for me was brawl and monster hunter,
but i never got around myself in buying it,
so i settled with what i had.
there's almost no games in my 'inventory', for lack of better word, that is an immediate buy,
one of those games is Twisted Metal 2012,
i was browsing youtube for game trailers around e3, and i saw the first trailer for it,
wow, i remembered that most of my childhood was playing twisted metal,
after seeing that trailer, i wanted to buy that game,
i didn't care about most of the news, 'cause nothing's gonna make me not buy it, unless it's financial reasons,
PSASBR is like that.
the moment i read an article, where it was confirmed that this game exists,
they had my purchase,
superbot has my money already,
no news is gonna make me not buy this game.
tl;dr i'm just happy this game exists.
Play For Fun!
Re: Day 73: An Open Letter to SuperBot
Nov 16, 2012
---

DivinePaladin27 wrote:
Not at all, lol. I know you're kidding Hellsagent, but I legitimately don't want anything from them. Not so much as a shirt. As I said in the email, they've done more than enough.

I was planning on doing a thank-you open email/thread anyway, though it was going to be the weekly, but that video really touched me and changed the entire reason I was thanking them.

---
You probably should of done it during prime time business hours to make sure they saw your thank you.
Sadly, it'll probably get pushed back..
I'd like to see a SuperBot Dev post in this thread! You can only wonder what they're all thinking now that we're this close!
fabsta1994
Uncharted Territory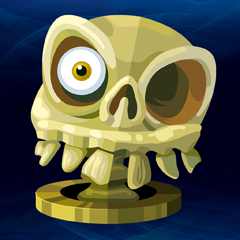 Registered: 07/10/2012
Offline
1360 posts
Uncharted Territory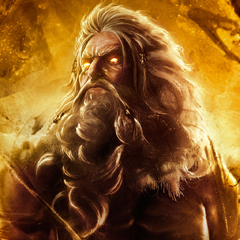 Registered: 01/06/2009
Offline
1704 posts
Re: Day 73: An Open Letter to SuperBot
Nov 16, 2012
Re: Day 73: An Open Letter to SuperBot
Nov 16, 2012
I'm really glad you guys have as much appreciate for Superbot as I do. When they sent me all of those things, I couldn't believe it. I had to make a video saying thank you, an email just wasn't enough. I did what I could with what little I had to help the community, and I never asked for any of the things they gave me. I couldn't be happier to have met the creators of this wonderful title.
You can find the original thread for this video, and everything they sent me here.
http://community.us.playstation.com/t5/PlayStation-All-Stars-Battle/THANK-YOU-SUPERBOT/m-p/38812121#...
This isn't just my PS3, this is the fans' PS3. It belongs to all of us.