Reply
Topic Options
Mark Topic as New

Mark Topic as Read

Float this Topic for Current User

Bookmark

Subscribe
2 replies 202 views Edited Nov 8, 2012
Some of you may have already noticed this, but the official NA and EU game covers are slightly different. The EU version
noticeably has slight movements in character placement, and more noticeably has Cole on the cover. The NA cover, however,
pushed Kratos to the center and replaces Cole with Raiden. Now, I personally prefer the EU cover, because I feel that Drake is more deserving of the center spot, and also because I prefer Cole over Raiden. Interestingly enough, the middle, A4O R&C model was used for the EU cover instead of the current, ToD-era R&C that's on the US cover. This makes me wonder if the EU cover is in fact finalized, or if it's going to stay that way because that model simply fits better when compared to the placement of the other characters.
However, I don't dislike the US cover. It's understandable that Raiden's on the cover and that Kratos has top billing. Cole is spot-for-spot more popular in the EU (while the US has more sales, the EU seems to care more about him), and Konami probably wants Raiden to get that US boost for Revengeance they expect from putting him on that cover (whether that comes true or not is another issue; spoiler: it won't).
Now let me remind people that I'm not one that actually cares about video game covers, so my opinion is likely a lot less critical than those of you that value the cover art more. So now it's time for you guys who do to comment and let me know why you like/dislike the cover, and keep the discussion going!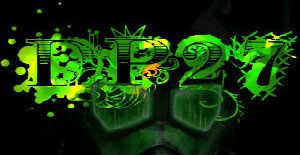 Visit PAStadium's YouTube Channel for all of your Project Axis needs!
Re: Day 61: Game Covers
[ Edited ]
Nov 8, 2012
I have a mixed feeling on both covers of the game though I still think they are fine.
Tough I would have liked for the cover to be more like SSBB where the characters aren't just standing there, out of the two I prefer the NA one because the color is much darker than the EU one.
Also I prefer the darker one because I like the dark blue and at the bottom those blue waves cover sackboys feet and the floor which I felt the EU one made it look more bare if that makes any sense plus the blue waves reminds me of the ps3 when you turn it on which I think is a nice touch. And having kratos in the middle to me seems more correct since I do like god of war better but that's just me.
-----------------------------------------------------------------------------------------------------------------------------
Highlighted
Re: Day 61: Game Covers
[ Edited ]
Nov 8, 2012
The US version of the cover is so much better. For starters it doesn't have Cole!!! If they had gotten rid of Drake and replaced him with someone more exciting i'd be perfect.
------
Playstation God of War Stars Battle Bore y'all !!!