Reply
Topic Options
Mark Topic as New

Mark Topic as Read

Float this Topic to the Top

Bookmark

Subscribe
Highlighted
11 replies 294 views Edited Oct 8, 2012
Now that the roster is seemingly locked at 20, now's as good a time as ever to talk about DLC. Well, at least as good a time as ever before the game launches and I end this daily thread thing.
Well, first, I believe that DLC would be reasonably priced at $3 per character. my reasoning is simple: That's what we're paying for right now. Simple math will tell you that $60 / 20 characters = $3 per character. With that $3, we likely should see a lot of the extras that come with each character, such as the extra costumes, belts, unlocks, story mode, trials, etc., and hopefully a rivalry. In this admittedly-hopeful scenario, packs of two characters could be sold for $5-6 and both SuperBot and the players benefit from it.
Now characters aren't necessarily the only thing that could work as DLC. Stages could also be added into the game. I'm not sure what price would be acceptable for stages, honestly, so I won't even touch that. Maybe they'd just be thrown into a character pack for that extra dollar to make it $6. Hell, they could even add gametypes into the equation, if they wanted to make things interesting; however, I feel like things like actual costumes as a separate DLC takes it a bit too far into the money-grubbing territory.
Now, this wasn't initially going to be part of my thread, but I feel like it's relevant to the topic. Some people have been complaining that DLC is just a ruse for money, and that no matter what DLC is a rip-off. I personally resent this mindset, because DLC is in many cases more of a convenience than a hindrance to gamers. While some companies take advantage of the concept, it's not right to assume every company does it, and getting mad over stuff that you don't have to buy is pretty funny to think about as well. Yes, we're paying extra for content that very well could fit on disc, but we're also not waiting extra time for the game to come out. I'd personally rather have a game - any game, not just PSAS - sooner and then pay for the extra, less important, or optional content later. I'd rather not have waited six months for BF3 to come out, for example, even if they added the first two map packs onto the full game. Not to mention that those map packs (or character packs, in PSAS's case) are meant to extend the life of the game beyond its release. Yes, I could feasibly wait a few months for them to boost up the roster, but what's the point of that if I'm already waiting an extra month for the base game anyway?
Anyway, that's all I've got on the subject for now. Be sure to ask questions or recommend a subject for tomorrow's Weekly thread, because I sure as hell have no clue what I'm planning yet. And as always, let me know what you guys think about the subject of DLC.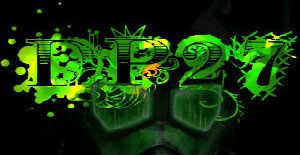 Visit PAStadium's YouTube Channel for all of your Project Axis needs!
Re: Day 33: DLC
[ Edited ]
Oct 8, 2012
DivinePaladin27
Treasure Hunter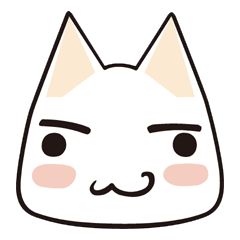 Registered: 02/25/2012
Offline
4668 posts
Oct 8, 2012
---

Xx_AngeLoNe_xX wrote:


Its not $3 per character. You have to take into account that we are also paying for stages, music, Costumes, the disc itself, and the plastic case. Its more like $.50 - $1.50 per character.

---
It's a relative example, nothing that's meant to be taken as an actual price for each character's value in the final game.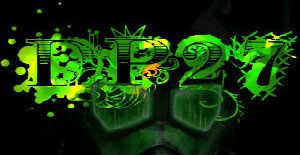 Visit PAStadium's YouTube Channel for all of your Project Axis needs!
Oct 8, 2012
as much as I like your idea of 3 dollars per character, I have bought extra characters in past fighting games and in every one the character was 5 dollars so when they release more characters I am expecting five bucks, all I hope is that they incorporate a new story mode for new characters and not just the character itself. I love DLC when it is done rite, I can't stand trivial things and some companies scandalas ways of DLC, cough capcom. I can't judge how superbot will work on DLC since they are new but I am expecting what I have seen from companies in the past.
Oct 8, 2012
I think that the perfect DLC would be:
$10
Have 2 characters
A stage to mix both of those character's universe up
A 3 alternate looks for the character
Storylines for each character, albeit much shorter then the 20 launch characters stories
Some extra trophies
It is a stretch, but honestly this seems like a reasonable price point.

Uncharted Territory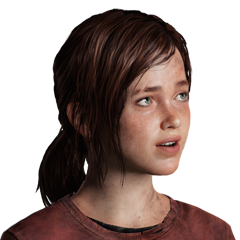 Registered: 07/16/2012
Offline
1921 posts
Oct 8, 2012
If we take into account all the content we can get just from 2 characters (each with an arcade mode and set of challenges), and 1 or 2 stages (all with mashups and music), 5 dollars does seem reasonable enough. We can pretty much expect DLC anyway, the game seems barely finished due to time constraints. For those wondering, Smash Bros games never go as planned either:
http://didyouknowgaming.com/post/32009579655/super-smash-bros-melee
Oct 8, 2012
I would actually pay 5 for characters. I'm a big fan of challenges and trial modes. To have that included along with extra costumes and a story mode warrants more the 3 dollars in my opinion.
_______________________________________________________________
--- The Colossal King
--- The Gravity Queen
DivinePaladin27
Treasure Hunter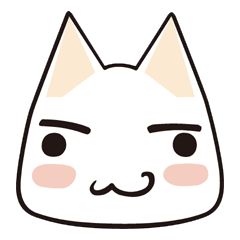 Registered: 02/25/2012
Offline
4668 posts