Reply
Topic Options
Mark Topic as New

Mark Topic as Read

Float this Topic for Current User

Bookmark

Subscribe
Highlighted
6 replies 226 views Edited Oct 4, 2012
Well, since today's theme seems to be rivals, why not make yesterday's thread about rivalries? That way I seem like a visionary! Jokes aside, I didn't get a chance to update yesterday because I had a lot of work and was just fatigued in general. Let's get to the list of the sets of rivalries that I'd like to see.
Let's start with the ones that are confirmed:
1. Ratchet/Jak: This one was fairly obvious, and one that I'd've been irritated about had it not been represented. Jak and Ratchet have always been rivals, so this game shouldn't be any different; yes, Sly will have to settle with somebody else, in an A-B rival system (since we're not sure what kind of rivalries are really present, I'm going under the incorrect assumption that it's A-B only), but he's always been the third wheel anyway.
2. Nariko/Dante: I'd theorized this one before for the same reason that SuperBot eventually chose these two, because Ninja Theory has worked on both. I still want to see how they develop this rivalry, though.
3. Heihachi/Toro: Putting the game's two fighting game reps (let's call Toro a fighting rep just to make him happy) together? Fine by me.
4. Spike/PaRappa: This one's not fully confirmed, but Dred Foxx's exclusive videos have all but confirmed a rivalry between the two. It makes sense to have two Japanese PS1 characters together, but I wanna see how they make this rivalry work.
Now onto the ones I'd like to see:
5. Sir Dan/Sackboy: I know that a lot of people wanna see Sackboy/Kratos, but I think that Dan will fit with Sackboy for the same reason that Nariko fits with Dante. Media Molecule worked on MediEvil and LBP (PSP), and the characters could probably work well. Seeing a close-ranged fighter against one that's meant to keep opponents at range will be interesting, too.
6. Drake/Sweet Tooth: Clowns.
7. Cole (either)/Sly: Sly's the guy who's left out of the Golden Triangle, so why not pair Sly up with one of the other two Sucker Punch reps? I mean they've already shared a stage, so I could see it happening.
8. Radec/Big Daddy: This is one of those where I just slap a few people together because I'm out of characters. However, it'd be interesting to see the quiet guys duking it out.
9. Cole (other)/Raiden: Lightning v. Lightning, without any Final Fantasy? I'm in.
10. Kratos/Fat Princess: Don't castrate me, but this is another one I've just thrown together.
There are some alternatives I'd like to see, including Kratos/Sackboy, Sly/Big Daddy, Drake/Big Daddy, Cole/Cole, FP/Radec, Big Daddy/FP (she's a BIG little sister), and a few others that I can't think of right now.
What are some of your dream rivalries? Let me know below, and be sure to ask questions for Monday.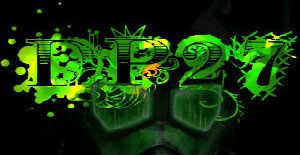 Visit PAStadium's YouTube Channel for all of your Project Axis needs!
n0rmal94
Uncharted Territory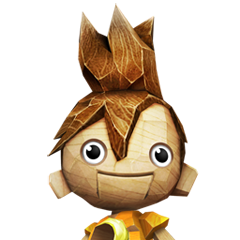 Registered: 07/18/2012
Offline
1273 posts
Re: Day 30: Dream Rivalries
[ Edited ]
Oct 4, 2012
One of my dream rivalries was that Sir Dan vs. Ari and Stan. As Sir Dan was an undead hero and Stan was an evil shadow king and hates heros. Meanwhile Ari is an ordinary boy with no real role in life. He is sort of a host for Stan and stays within his shadow, thats why one can't be with out the other. He has to bide by his orders sometimes.
"I'm watching you in the shadows........nah im right next to ya"

Re: Day 30: Dream Rivalries
Oct 4, 2012
I say that these would be good match ups:
Drake VS Sly
Parappa (they said that just because 2 people are rivals, doesnt mean they cant have other rivals) vs Sackboy
FP vs Radec (because really cartoony char vs realistic char)
Lombax Warrior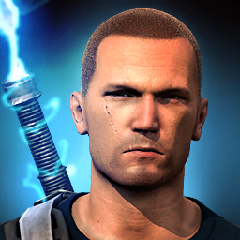 Registered: 08/13/2012
Offline
228 posts
Re: Day 30: Dream Rivalries
Oct 4, 2012
While it will be nice to see how Drake reacts to a clown with polka dot pants and a chainsaw, I think a better rivalry for Sweet Tooth would be Big Daddy since Marcus LOOVES children.
Re: Day 30: Dream Rivalries
Oct 4, 2012
ghost_nappa4
I Only Post Everything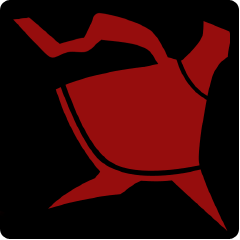 Registered: 08/18/2012
Offline
1104 posts