Reply
Topic Options
Mark Topic as New

Mark Topic as Read

Float this Topic for Current User

Bookmark

Subscribe
OrderlyChaos87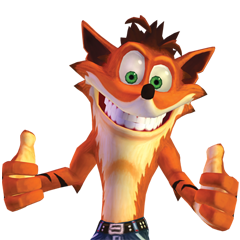 Offline
Re: If you honestly can't find one out of the 20 that you lik...
When the interview came out that 1st party developers have a say if their character is included in PASBR, then you have to take into account the goal of the developer. Team Ico has been in weird state of flux the last couple of years, hence The Last Guardian in this development Purgatory, so maybe getting an Team Ico rep wasn't in Team Ico's plan or they had other things they were focusing on. IPs that have been long since dead (Croc, Dragoon, Gex, Okage KIng) there might be things that have to happen before they can be included. The only one of the 1st parties I don't understand isn't in is Resistance because of they stuff that is already in the game.
As for 3rd parties it seems like they had the choice to say No and they did. And alot of you will argue that Superbot could have said No as well, but then you have a 16 character roster because they wouldn't budge on Raiden over Snake, Dante over New Dante, and people don't like Heihachi or Big Daddy (I do though).
Finally, saying that if Naughty Dog was the developer and not Superbot doesnt mean that the outcome would be any different. What it ultimately means is that we wouldn't have The Last of Us coming out which looks incredible. Naughty Dog is of course well-known and well-respected but they also have to go through the same hoops Superbot does to get characters. It might be awkward for Naughty Dog to go to Activision and ask for Crash, like the biological parent now wanting the kid back from the adopted parent.
Anyway that's my two cents. Yes it is disappointing because we were lead to believe that there were more characters, mostly by Paul Gale, not Superbot. Chan Park addressed the beta leak saying that the leak doesnt reflect the game as a whole, never said anything about there are more characters, just meant the beta is not the final build as in graphics, UI, menus, music, etc. We just took it as there are more characters. Yes I wanted Crash, Big Boss, Cloud, Wander, Ico, Kat, Dart, Spyro, Nathan Hale, and countless others. If DLC happens and some is free and some is cheap than I'll do it. Still getting the game.
Re: If you honestly can't find one out of the 20 that you lik...
Im one of the biggest RPG fans ever

Yet Im not trying to kill Superbot for not adding a FF character, because I know SE treats FF as a Holy God for american devs.
They could have used legend of Dragoon or something, but is not nearly as memorable for the majority as say...Spike

Still Buying Day 1, Still Epic as hell