Reply
Topic Options
Mark Topic as New

Mark Topic as Read

Float this Topic to the Top

Bookmark

Subscribe
Highlighted
15 replies 515 views Edited Sep 23, 2012
No, I'm not going to compare TGS to the other shows where characters were revealed, because it would be at the bottom and because there's nothing to really talk about. Here, I'm going to explain what I think happened with this whole situation. Also, I have to catch up because I forgot to do a thread for yesterday (I'd done the day before's, but not the one that was scheduled for yesterday), so this is an easy choice.
Yes, SuperBot said there would likely be reveals at TGS. However, they said this in one of the panels (I believe SDCC), BEFORE the beta leak. That's the key there. I feel that the beta leak, if it was a legitimate screw-up by SuperBot, changed their plans entirely for reveals. Notice how Gamescom was the first non-themed character reveal (Jak was pushing it for SDCC, but he makes at least some semblance of sense), and how it was also the first post-leak one. Coincidence? Possibly, probably. But if half of you can irrationally demand a reveal because they said there'd possibly be one before the leak changed everything, then I can irrationally make up some theory on why there wasn't one.
Here's how I think the reveals were supposed to go down, if my theory is correct:
E3: Drake/Big Daddy
EVO: Toro/Heihachi
SDCC: Jak/Cole
(None of the above would change because the leak didn't happen, obviously.)
Gamescom: Sackboy/Dante (DmC is being developed by British developer Ninja Theory, so he'd fit the European characters theme just barely)*
PAX: Ratchet/Evil Cole (GameStop wouldn't've gotten a reveal if not for the beta leak and SuperBot's wish to get the leaked ones out of the way)
TGS: Raiden/Spike
Eurogamer: Sir Dan/Nariko*
The * denotes the reveals that could have had swapped characters. SuperBot could've gone with Sackboy and Sir Dan, because they're both European and SCE Cambridge worked on the PSP LBP game, so they'd've had experience with both series. This makes sense as well because Nariko and Dante, now known to be Rivals in some form, were both developed at one point by Ninja Theory, who as noted before is a European developer.
So then what happens with Eurogamer, you may ask. Simple answer: I don't know. Long answer: It could go either way. We could see a set of character reveals that don't follow any theme, or we could see nothing. Given Seth Killian's recent array of appearances all over the place, where he's revealed at least a few new things about the game, it's very possible that they avoid Eurogamer for any big reveals for the fear of yet another leak a la PAX. Maybe they'll just do online reveals from here-on out. Or maybe they're waiting until the beta's over to announce a new beta that contains a new character or two, revealing these two characters specifically for the beta. It's really hard to tell at this point, because TGS is the only set of data we have on the topic of non-reveals.
Now I should note right now that I don't necessarily believe this theory myself. I still hold by the belief that SuperBot predicted the beta leak ahead of time, and removed some characters accordingly. However, for those of you that want to cling to something, this is definitely possible. More possible than the insane theories that SuperBot is out to get the fans, that there'll be on-disk DLC, that there's only 20 characters, etc., that people are trying to make after one lack of reveal. I'm not advocating that this theory I've made is correct by any means; for all we know maybe they didn't reveal there because they realized that the Japanese fanbase doesn't exist. SuperBot's silence on the topic speaks volumes, and we'll find out just what those volumes mean very soon.
Be sure to comment and continue the discussion below, and don't forget to ask questions for tomorrow. I don't think I have any new entries this week, so get it in gear, guys!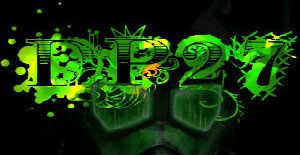 Visit PAStadium's YouTube Channel for all of your Project Axis needs!
Sep 23, 2012
good sumary, simple fact is they have to give us something soon. If they have characters they haven't revealed then why not show them now.
http://www.playstationallstarsarena.com/forums/index.php
Sep 23, 2012
i agree with most people here,
in that the problem is a combination of miscommunication, and no communication from superbot,
i mean, lets sat scej told superbot they couldn't reveal any characters there,
they could've told us,
either here, on twitter or facebook....
Play For Fun!
Re: Day 19: TGS Reveal
[ Edited ]
Sep 23, 2012
Well even though i believe we aren't entitled to it, They did say that at gamescom. After the leak.
at about 20 minute mark
Also like someone else pointed out they listed this as an upcoming event and said we would have FUTURE reveals. Not we would definately get a TGS reveal.
DivinePaladin27
Treasure Hunter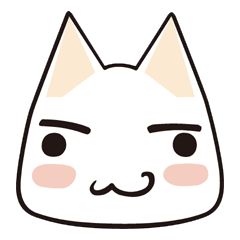 Registered: 02/25/2012
Offline
4668 posts
I Only Post Everything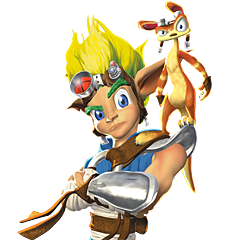 Registered: 04/17/2009
Offline
944 posts
Uncharted Territory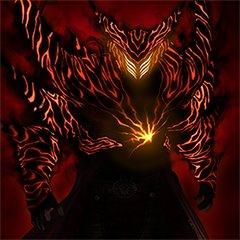 Registered: 12/10/2009
Offline
2011 posts
DivinePaladin27
Treasure Hunter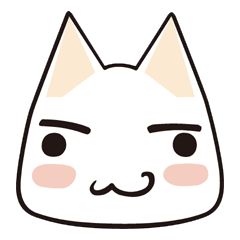 Registered: 02/25/2012
Offline
4668 posts
Re: Day 19: TGS Reveal
[ Edited ]
Sep 23, 2012
Uncharted Territory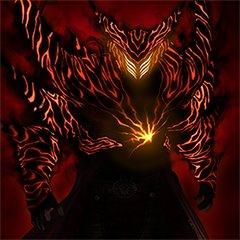 Registered: 12/10/2009
Offline
2011 posts
Sep 23, 2012
The beta leak likely did mess with their plans. It's interesting though to theorize that they pushed all of the characters out faster as a result. Some companies ignore leaks, some admit it outright and tell us "yes, that's the roster" (MvC3) and some may change things up.
Optimistically, my hope is that either that wasnt the final roster, or that is was, but SB realized they wanted to throw in a bit more as a result of the surprise being spoiled. Going off of that theory, they could have pushed the "main" 20 characters out sooner so that we could all build hype and speculate on the last 2 or 4 or whatever.