Reply
Topic Options
Mark Topic as New

Mark Topic as Read

Float this Topic to the Top

Bookmark

Subscribe
Highlighted
Day 18: Who's in Charge of What? + DLC
4 replies 138 views Edited Sep 22, 2012
I feel like I should make this point now, as it's getting increasingly popular to blame SuperBot for anything about this game and to proclaim that DLC is in the works already. It's not really about the game itself, but I find it important enough to designate a daily thread for it.
If it directly involves the game's development, it's SuperBot. This goes for almost everything about the game's development. Almost. It's pretty safe to blame them if it is in this category, because we'll probably never know if it's not them.
If it involves character design, it's probably SuperBot in first party cases, but Sony has a say most likely.
If it involves the Vita, it's more Bluepoint, but SuperBot is at least slightly involved.
If it involves marketing, it's Sony. This means any form of marketing. Sony decides where SuperBot goes, what goes on TV or the internet, etc. The only thing they may not have dominance over is the characters that are revealed at the shows, but even then we don't know.
If it involves first party character choices, it's SuperBot with some input from Sony.
If it involves third party character choices, it's up to the holder of that character's IP.
Now onto the second part of yesterday's thread. I've seen quite a few people start proclaiming that it's definitely 20 characters on-disk and nothing more because they didn't reveal anything at TGS (with two days left there), that Paul Gale is a liar because he promised a surprise at TGS (wouldn't it NOT have been a surprise had it been yesterday, since everybody expected it?), and that there must be DLC in the works right now. My answer is simply this: If you're going to hold SuperBot to one quote, be consistent. Do NOT disregard any quote that does not back up your opinion solely because of that, because all it does is make you look like a **bleep**.
People will allow "We're going to be at TGS," a quote from two months ago, to be 100% true after two months and a dozen leaks, and hold SuperBot to their word on it even though they never elaborated in any way, but then they will completely ignore all logic and make flat-out stupid claims after they don't reveal during a show that was an obvious attempt to win Japan's favor. Let me bring up the comment that Omar made, I believe in the very same show as the one where he confirmed a TGS presence, where he said they would work on getting as many characters as possible into the game before it goes gold before even considering DLC. Or how about the hint that Seth Killian made not a friggin' week ago where he hinted at other PS1 characters. Why does these comments not matter but the one about TGS is more set in stone than the ten commandments?
While we're on the topic, let me note a few things that apparently nobody knows about DLC. DLC is not made two months prior to launch in a non-Capcom game, especially in the first game in a series that the publisher hopes will continue. Sony will NOT milk this game, because the moment they start doing so, this game and series loses all credibility in fans' eyes. There goes the profitable sequel(s) that this game would otherwise have, for what?, a quick buck? Do you really think Sony is THAT stupid that they'd throw millions of dollars down the road into the toilet just for a quick million (if that)? They're not. Also, if you can seriously believe that SuperBot would start DLC now and that those two characters Paul Gale confirmed aren't on-disk, please explain to me why SuperBot, a 50-man team, would start DLC characters before their main characters are even done, and before the game's close to done, especially if this game got delayed because it wouldn't have been done on time. Don't you think that, in the dismal chance that DLC was already being actively developed, they would have thrown it on-disk since the game got pushed back a month?
I know many of you are thinking logically about things like this, but to those of you that will throw away all semblance of higher-level thought, that will disregard info that doesn't support their conspiracy theories about this game, get over yourselves. All you're doing by making these blasphemous claims is making yourself look like an imbecile. Next time you guys want to get up in arms about SuperBot not revealing something, make sure the **bleep** convention's not over yet.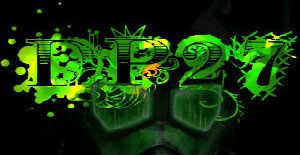 Visit PAStadium's YouTube Channel for all of your Project Axis needs!
Re: Day 18: Who's in Charge of What? + DLC
Sep 22, 2012
Nice thread. I agree. I think people should at least wait for TGS to be over. And there's still 2 months left till the game releases. If they're planning to release only a couple more characters they can't release them all at once. Just be a bit patient.
DivinePaladin27
Treasure Hunter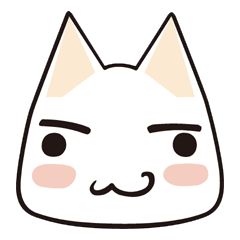 Registered: 02/25/2012
Offline
4668 posts