Reply
Topic Options
Mark Topic as New

Mark Topic as Read

Float this Topic for Current User

Bookmark

Subscribe
Highlighted
Day 13: And the Winner Is...[Part 2]
8 replies 222 views Edited Sep 17, 2012
Well, it's that time again folks!
PAX. The answer is PAX.
But I can't leave just at that, can I? Yes, yes I can. But I won't. There are many reasons that I feel PAX is the best (so far) reveal on top of those I said yesterday.
With Gamescom, SuperBot revealed two characters that were guaranteed and two that were more of a surprise (throwing the beta leak out of the equation here). I knew how R&C would play months before this game was even announced, and I had a good guess about how Sackboy would play. With Dante and Spike, things obviously came as more of a surprise. However, even then, the characters as a whole didn't have the "pop" that PAX's reveals did. Raiden's a complete god in terms of gameplay; Evil Cole single-handedly proved, even more than Dante did, that nobody is possibly a waste in this game; as if Evil Cole wasn't enough, Nariko blew the roof off of characters in terms of entertainment; and Sir Dan piled even more on top of the group.
Simply put, the PAX reveals expanded upon what SuperBot did with New Dante, but did so to an even greater extent. Yesterday, I pointed out how I was impressed with New Dante because it felt like they put as much effort into making him as fun to play as possible (almost as if they'd predicted the backlash that was bound to come). With Raiden and Evil Cole, they kicked it into second gear. Not only did they make Raiden arguably the best character we've seen so far and on top of that gave him an absolutely hilarious lvl3 Super, but they made Evil Cole so good that I feel that Good Cole is the waste, if there must be one. I really enjoyed Good Cole when I first saw him, too, but Evil Cole blew him out of the water. While I was worried somewhat about New Dante, Evil Cole and Raiden as a whole had me MUCH more concerned (since I knew New and Old Dante would end up playing very close to the same, and Evil Cole could've easily ended up as a clone). Throw in Nariko - who absolutely killed Kratos in terms of **bleep** much any other God-Mode lvl3 I've seen) - and Sir Dan - who just simply plays like a monster and completely had me sold on him from the trailer alone - and you've got a killer lineup.
As I said yesterday, Gamescom didn't deliver. It had what felt like so much buildup and everything went right, but then we were let down with the reveal itself. Now, don't get me wrong, we got four characters and some great stages, but the characters as a whole and the lack of any other info brought it down a big notch; I know I for one was expecting some sort of panel, since they'd done one with the previous two shows. As I said before, we already knew how R&C would play, and honestly Spike didn't impress me too much, so it felt like there were essentially 2.5 characters that got shown off (Dante being, oddly enough, the only full character). This is coming from somebody who loves R&C as a franchise and loves the gameplay of 3/4 of the Gamescom reveals (with Spike not being sold to me personally, although I know he'll be fun to many others). With PAX, it both delivered and did so through Gamespot's complete **bleep**-up that should have really ruined the reveals. While it was less polished than Gamescom's reveal (for obvious reasons), that Gamespot mistake added much more than anybody really expected it to. Maybe it was that Gamescom had that big show feel, whereas we never had to worry about the big show feel with PAX due to Gamespot, but Gamescom left a slight empty feeling that PAX didn't.
So let's throw it up on the list:
1. PAX
2. Gamescom
3. E3
4. SDCC
5. EVO
6. Initial Reveal
I had quite a few more reasons initially to put PAX over Gamescom, but at this point in the night, I'm sure I've temporarily forgotten some. I'll add in any I remember tomorrow when my mind's not dead-tired!
So be sure to let me know what your opinion is on my list, and be sure to ask any questions you have before I make my thread tomorrow! I'll be sure to leave you guys with one last thing...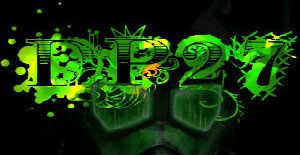 Visit PAStadium's YouTube Channel for all of your Project Axis needs!
Uncharted Territory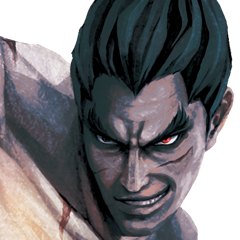 Registered: 08/08/2012
Offline
1609 posts
Uncharted Territory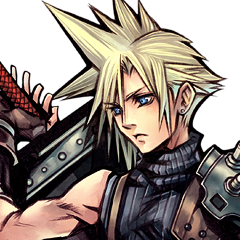 Registered: 07/19/2012
Offline
1540 posts
Hekseville Citizen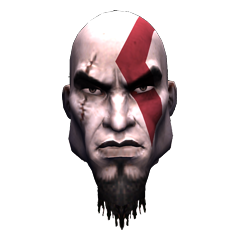 Registered: 07/17/2012
Offline
243 posts
Uncharted Territory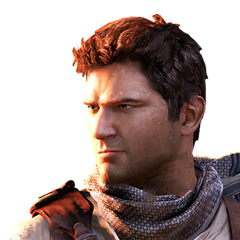 Registered: 07/04/2012
Offline
1789 posts
Treasure Hunter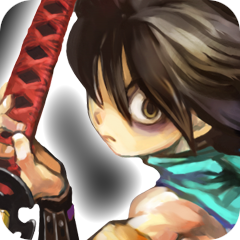 Registered: 01/30/2010
Offline
6850 posts
Re: Day 13: And the Winner Is...[Part 2]
Sep 17, 2012
Re: Day 13: And the Winner Is...[Part 2]
Sep 17, 2012
---

feldspar831 wrote:
i honestly hope nothing leaks by then. i want to be surprised

---
is this one of the reasons why they delayed the beta?
for tgs?
Play For Fun!
Re: Day 13: And the Winner Is...[Part 2]
Sep 17, 2012