Reply
Topic Options
Mark Topic as New

Mark Topic as Read

Float this Topic for Current User

Bookmark

Subscribe
Highlighted
Dante Users: One way to "Fix" Dante
8 replies 471 views Edited Feb 25, 2013
So I know a lot of people on these forums think that Dante feels like a very incomplete character right now. Particularly, he is absolutely helpless against a ranged player, since he has no ranged attacks himself (unlike other close-range characters in the game) or any way to quickly close distance.
I've been thinking about a way to make Dante a more complete character, and I just thought of something. There's really just ONE thing that makes Dante feel incomplete: the TRIANGLE button. Right now, it just does dual pistol moves in various directions. However, Dante users might have noticed that all of his directional triangle moves can be cancelled into from a neutral Triangle.
For example, what's the point of giving Up Triangle its own dedicated input, if I can easily pull that same move off by tapping Neutral Triangle and then cancelling into Up Triangle? It would be better if all of Dante's current directional triangle moves (Up, Side, Down + Triangle) weren't given dedicated inputs. You should only be able to pull those moves off after pressing neutral triangle. I've found that I rarely perform these moves on their own in my combos anyway; I usually just cancel into them from neutral Triangle. Not only is it easy, but it also gets me a little bit of extra AP!
Think about it: this fix would leave THREE extra inputs open for Dante (Up Triangle, Down Triangle, and Side Triangle), which could be used for anything.
Maybe Dante's whip from the new DmC! I was thinking tap Up Triangle to bring your enemy to you, or hold it down to bring yourself up to them. However, to prevent loops & imbalances, the whip should be like Dante's forward Circle, and can only be used twice (once in the air, once on the ground) per combo sequence.
That would still leave Side Triangle and Down Triangle free. Maybe a few of Dante's other guns could be there, preferably a weak but fast gun with long range to solve Dante's problem of having no ranged game.
Keep in mind, I just thought of this idea now, and I'm just wondering what Dante users think of it. Dante's Triangle button is probably my biggest annoyance with him, and I'd like to know if anyone feels the same way. Thoughts?
Re: Dante Users: One way to "Fix" Dante
Feb 25, 2013
Very interesting.
I've played Dante since I got the game, and even though I've learned all his advanced tricks, I'd still have to agree with this.
Way too many times to count I've had matches turn into very long, drawn-out chases where I'm struggling just to land a single hit. I only ever find myself using his directional triangle moves if I'm just being silly or want to get a flashy kill out of lvl 3.
Seeing Revenant/Ophion whip/Kablooey implemented in his moveset would be awesome.
...Unfortunately, I don't see it happening, as much as I'd like for it to.

Re: Dante Users: One way to "Fix" Dante
Feb 26, 2013
I'd say either this or hit stun on his bullets so he's safer. Honestly the main reason I think he isn't as good as he could be is because as soon as he presses square, he is committed to that direction and is wide open if he doesn't hit. If he wanted, he could sacrifice a little AP by not starting with square and instead start with triangle (which no one ever does) and be able to juggle people before he cancels into circle. It's a safer route that would make him more competitive
Re: Dante Users: One way to "Fix" Dante
Feb 27, 2013
I agree, he should have had the whip and his shotgun/shurikens. Albeit, The empty and bold cancel are hindering Dante players from finding A LOT OF HIS TECH (trust me I know ones people should be doing instead) Also, IM GLAD you didn't say remove the the guns' movements because they are really really useful once you understand the gun routes.
This is my main problem with him too. He's unfinished, which leaves more to be desired. (op if your a Dante user I'll show you some things btw)
Uncharted Territory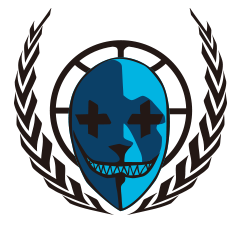 Registered: 02/11/2013
Offline
1808 posts
Re: Dante Users: One way to "Fix" Dante
Feb 27, 2013
I agree, and the whips are not a bad idea. It would be sort of like parappa's microphone or kat's gravity sphere. There are alot of different moves and weapons they could implement into Dante's moveset from his original game. But I seriously doubt they'll give him an overhaul.
See more on
Know Your Meme
Re: Dante Users: One way to "Fix" Dante
[ Edited ]
Feb 27, 2013
Thanks for the feedback so far everyone!
And I agree pb, empty/bold cancel has really limited the creativity of Dante users online, just like all of the other kill confirms in this game.
Dante's my main and I guess I consider myself pretty decent. I started using him about a month ago and actually got a lot of combos going, but the latest patch has broken a lot of them. I actually got a lot of inspiration for my combos from that combo vid you posted a while ago on YouTube! Gotta say, I was pretty impressed!
Re: Dante Users: One way to "Fix" Dante
Feb 27, 2013
Re: Dante Users: One way to "Fix" Dante
Feb 27, 2013
I'm with you 1000%; I've been preaching he should have his whips [as well as his shotgun] from day 1. I love Dante and bought the game just to main him; as much as I would approve of an overhaul/any sort of buff to mildly compensate for his major weaknesses, it seems like Superbot/SSM has always gone out of their way to make him horrible. Even more so after rendering him useless after the last patch. Think back to when 1.07 was released how Dante's picture was the only one that was changed, purposely making him look stupid. There's always been the writing on the wall on how they feel about him...