Reply
Topic Options
Mark Topic as New

Mark Topic as Read

Float this Topic for Current User

Bookmark

Subscribe
Highlighted
DLC idea Parasite Eve+Silent Hill
[ Edited ]
23 replies 662 views Edited Nov 13, 2012
i've been saying this for so long but i feel that Aya Brea (Parasite Eve) and Pyramid Head (Silent Hill) should be rivals and that their worlds would be the perfect mashup. just imagine playing in the white marble 2 story room from PE, and creatures from PE attack from the background. as you fight the stage slowly gets taken over by the Silent Hill reality.
Aya Brea would be an interesting character and as far as her moveset goes that can be leff up to interpretation b you guys. some of her costumes could be. also the lightning outfit was in her game and i feel it would make a great addition for those wanting lightning. if lightning doesnt get in
i would post multiple outfits for Pyramid Head but i look on the wiki and seems he only has 1, not counting concept art.
next ill post idea for the stage between Silent Hill and Parasite Eve
the stage mashup could be the Carnegie Hall where you first find yourself at the beginning of the game and i feel the battle in PSASBR can take place on the opera stage and as the battle goes on the stage gets warped into the Silent Hill realm. the hazard can be something like the PE and SH creatures attack players from the background.
as for the rivalry i've thought that Aya first see's Pyramid Head and attacks him because she thinks that he is a mutated creature from the outbreak. Pyramid head takes the shots and turns around becoming enraged and readying his giant sword thinking that Aya is Heather Mason. Pyramid Head rushes to attack Aya and Aya dodges. .. i'll leave it here.
maybe you guys can come up with something better but thats what i got for now.
Lombax Warrior
Registered: 04/13/2012
Offline
196 posts
Re: DLC idea Parasite Eve+Silent Hill
Nov 13, 2012
I think that PH might be just a little much for the All Stars cast. I mean, yeah Kratos is a psychotic maniac with swords, but Pyramid Head literally de-skins things. Everything in his moveset would be a little... excessive/creepy.
On the other hand Heather Mason has some humorous tricks as well as SH skills, and would even be something of a visual rival for Aya, as they have similar looks.
Re: DLC idea Parasite Eve+Silent Hill
Nov 13, 2012
green wolf you and i thought the same thing as far as Aya and Heather goes. i updated the OP because i had copied what i had when i tried to make this thread before this one but i got authentication error. everything i wanted to say is in the OP.
maybe there could be a Heather outfit for Aya.. maybe
Re: DLC idea Parasite Eve+Silent Hill
Nov 13, 2012
Re: DLC idea Parasite Eve+Silent Hill
Nov 13, 2012
You made my head run and my heart race. I would love to see that. I feel as though heather would suit my fancy but as long as silent hill gets represented.
A stage like silent hill... I'd play this game every day, if heather was in this game, she'd be my main. If pyramid head was in this game I'd love it. I'll buy all the DLC if PH was involved.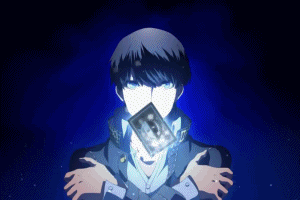 Re: DLC idea Parasite Eve+Silent Hill
Nov 13, 2012