Reply
Topic Options
Mark Topic as New

Mark Topic as Read

Float this Topic for Current User

Bookmark

Subscribe
Highlighted
MioTenacious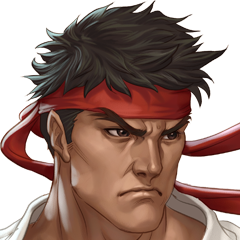 Offline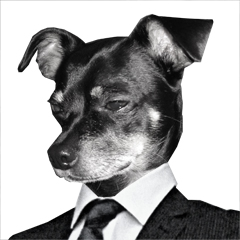 Offline
Thanks for totally ripping off my thread. I had it as Assassin's Creed Rep, FF Rep and so on for a reason. Many people disagree about which assassins creed rep or whcih ff rep should be in. There was no need for this. However there was a need for a Lightning vs Cloud vs Sephiroth Vote thread, but not this.
n0rmal94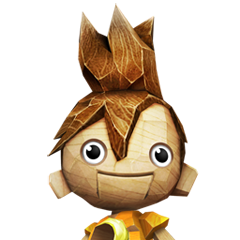 Offline

Crash Bandicoot (Crash Bandicoot) +1

Spyro the Dragon (Spyro the Dragon) +1

Tag (ModNation Racers) 0

Cloud Strife (Final Fantasy) +1

Big Boss/Snake (Metal Gear) 0

Lightning (Final Fantasy) -1

Wander (Shadow of the Colossus) +1

Chimera (Resistance) 0

Gex (Gex) -1

Tidus (Final Fantasy) 0

Chun-Li (Street Fighter) -1

Ken (Street Fighter) -1

Ryu (Street Fighter) -1
"I'm watching you in the shadows........nah im right next to ya"

Re: DLC VOTE: Part 2.
[ Edited ]
Ahem, seeing how the previous entry worked, I guess shall put my thoughts on this little DLC vote(I seriously doubt these guys will make in, but I guess we'll have to wait see what plans Superbot and Sony have in store for DLC). "Clears his throught" let's begin shall we!
Ryu(Street Fighter) +1
Ken(Street Fighter) -1
Chun Li(Street Fighter) +1
Tidus(Final Fantasy X) -1

Gex( The 3D Gex Trilogy) +1

I'd rather have Lt. Nathan Hale or Joseph Capelli as The Resistance rep.

Wander(Shadow of The Colossus) +1(I still have a bad feeling he won't make the cut due to Team Ico being a little strict about thier character's if anything else)

Lightning(Final Fantasy XIII) 0

Naked Snake/Solid Snake(Metal Gear Solid) +1

Cloud Strife(Final Fantasy Vii) +1

Sypro The Dragon(The Original STD Series) +1(That's if he's done correctly in PS All Stars)

Crash Bandicoot(The Original CB Series) +1

Tag(Modnation Racer's) -1

Well there you have it my generous sir. I do hope you have A wonderful Christmas season and God bless you. Thanks, come back and see me.
Crash Bandicoot (Crash Bandicoot) -1
Spyro the Dragon (Spyro the Dragon) -1
Tag (ModNation Racers) -1
Cloud Strife (Final Fantasy) +1
Big Boss/Snake (Metal Gear) +1
Lightning (Final Fantasy) -1
Wander (Shadow of the Colossus) +1
Chimera (Resistance) +1
Gex (Gex) -1
Tidus (Final Fantasy) 0
Chun-Li (Street Fighter) -1
Ken (Street Fighter) -1
Ryu (Street Fighter) +1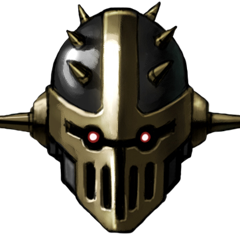 Offline
Crash Bandicoot (Crash Bandicoot) +1
Spyro the Dragon (Spyro the Dragon) 0
Tag (ModNation Racers) +1
Cloud Strife (Final Fantasy) +1
Big Boss/Snake (Metal Gear) +1
Lightning (Final Fantasy) -1
Wander (Shadow of the Colossus) 0
Chimera (Resistance) 0
Gex (Gex) +1
Tidus (Final Fantasy) 0
Chun-Li (Street Fighter) +1
Ken (Street Fighter) -1
Ryu (Street Fighter) -1
Nathan Hale (Resistance) +1
Dart (Legend Of Dragoon) +1