Reply
Topic Options
Mark Topic as New

Mark Topic as Read

Float this Topic for Current User

Bookmark

Subscribe
CaptKnucklesFACT Offline
Re: DLC Character Request 2013
[ Edited ]
My list trumps all of your lists (My guys are all Playstation Classics, and they all did over amazing jobs in sales)
(just so you know i chose the characters on my list by how awesome they would be in game, none of them are like eachother (different gameplay styles/animations(except spyro and crash)/etc))
Read right down here v (Lara Cfroft isn't there because i hated tomb raider (not my type of game), and for the people asking for Snake, stop asking for him, he sucks)
16 Characters that should really be in Playstation All-Stars Battle Royale: Hero-Patapon3, Blob-LocoRoco, Abe-Abe's Oddessy, Ari+Stan-Okage, Raziel-Soul Reaver, The King of All Cosmos-Katamari, Alex Mercer-Prototype, Isaac Clarke-Dead Space, Cloud-Final Fantasy VII, Spyro-Spyro, Crash-Crash Bandicoot, Tiki Guy-PixelJunk Monsters, Amaterasu-Ōkami, Mega Man-Mega Man X8, Ratonhnhaké:ton-Assassin's Creed III, Kevin Butler+Marcus PSP

^^^THIS LINK BELOW EXPLAINS WHY THEY SHOULD BE ADDED IN. vvv
http://community.us.playstation.com/t5/PlayStation-All-Stars-Battle/15-MORE-THAN-DESERVING-NEW-CHARACTER-IDEAS-feedback-is/m-p/39129075#U39129075
az_heretic

Offline
Re: DLC Character Request 2013
-Abe (Oddworld)
-King of All Cosmos (Katamari)
-Dart (The Legend of Dragoon)
-Robbit (Jumping Flash!)
-Tomba/Pyramid Head (Tomba/Silent Hill)
I'd also like to see stages represent games that can't have characters. Like Journey, Escape Plan, etc.
Re: DLC Character Request 2013
I'm a little disappointed with the character selection in All-Stars. I feel like there is a great deal of wasted potential in the roster. I could go on, but this thread is for character requests, so request characters I shall.

1: Lara Croft (Tomb Raider)
This game lacks: one, females, and two, characters older than three years old. Lara is both. She is an icon of her console, and is famous enough that non-gamers would recognize her. She started Angelina Jolie's acting career when she had her own movie, which I believe even got a sequel. Her franchise has gotten a little dusty, but I feel All-Stars could possibly revitalize it. She should have been in the initial lineup. Being in the first DLC will have to do.

2: Crash Bandicoot (Crash Bandicoot)
Another classic from years gone by. Crash was iconic enough to be parodied on Simpsons (remember when Lisa learned how to cut class?). While he's been out of the spotlight for some time, there are plenty here clammouring for his inclusion.
3: Spyro (Spyro the Dragon)
At around the same time as Crash, Spyro was pracitcally the face of Sony. It's strange to me that neither of the two characters made the initial cut. I blame All-Stars's very short memory, as most of the characters that do appear have had press in the last two years. While Spyro has been out-of-print for as long as Lara and Crash, he HAS seen play in Skylanders, which in my opinion, qualifies him for All-Stars' ridiculously strict currency qualifications.


4: Aya Brea (Parasite Eve, The 3rd Birthday)
For my next two requests, I'll cave to All Stars's short-term memory. The Paradise Eve series has, if i recall correctly, always been playstation exclusive. The 3rd Birthday was released for the PSP two years ago. There are very few Square characters. Aya Brea is female. Let's put two and two together.

5: Ada Wong (Resident Evil Series)
While there are plently of Resident Evil Characters worth including, All Stars still lacks females. So that narrows it down to Ada or Jill. Ada has her own campaign in Resident Evil 6. While the Resident Evil series hasn't been exclusively playstation, almost every single game is available on the appropriate playstation platform, and Playstation owns more exlusive RE games than any other platform. So while the franchise is more Capcom than Sony, I, and probably many others, consider it more Playstation than Nintendo or Xbox.
There are plently others worth suggesting. But these are my top five, and I desperately hope they make the cut.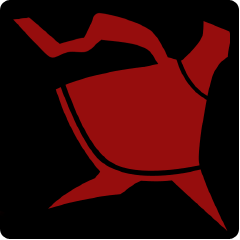 Offline
Re: DLC Character Request 2013
Hybrid Chimera
Uberhero (Patapon)
Sora
Spyro
Lightning
Jodie (Beyond: Two Souls)
Big Sister (Bioshock 2)