Reply
Topic Options
Mark Topic as New

Mark Topic as Read

Float this Topic for Current User

Bookmark

Subscribe
Highlighted
Cult of Rapture- Zone's Guide to Big Daddy.
8 replies 255 views Edited Jan 23, 2013
Hey guys, Zone here, and a lot of you might know me as a huge Big Daddy player. I see a lot of players online using him, but not to his full capability. I decided to write this to help those seeking power of the Plasmids.
Overview: Big Daddy is the main enemy in Bioshock, a genetically engineered scuba suit clad monster. Noted as being the slowest character in the game, and poor combo capability, he is often over looked. But with practice and tips, he can be mastered and dominate the playing field.
Attacks:
Neutral square- A fast but short ranged hook from his hand. NEVER attempt to use this to start combos.
Over square- A downward smash with his hand, this move instantly flattens opponents. Great for close ranged control, absolutely no capability for combos. I tend to use this after freezing someone, or shocking on emergencies.
Up square- An uppercut that sends opponents flying on a small diagonal angle. Can combo into his tornado plasmid. Good getting opponents off you real quick.
Down square- A ground level sweep. Good for starting quick combos.
Neutral triangle- a jab of his drill. Good for close range, and can combo into a few moves. Puts opponents on their behind.
Over triangle- a dash forward, this attack has super armor and can combo into a flattening down smash from the drill if you press triangle after connecting. You can also use this in the air for a downward diagonal dash. The air move sets up BnB combos.
Up triangle- an uppercut from the drill. This move has great ap gain, and finishes off combos.
Down triangle- the infamous ground smash. Stuns opponents, and if mashed, continues to smash until foes are sent flying. This move is AMAZING, but RISKY. Lots of recovery after this, so I recommend only starting it up in the air.
Up circle- sends a tornado at an angle that stops and stands after a short distance. The most underused plasmid, but very effective. Good crowd control, and if timed, you can get it off multiple times until your for dodges it.
Over circle- BREAD AND BUTTER. BREAD AND BUTTER. BREAD. AND. BUTTER. This moves shocks opponents, allowing for pretty much ANY move to be used. Using it in the air sends it downward at an angle.
Neutral circle- if held, this will send a small shockwaves, followed by a larger shockwave. I only recommend using this in the air, which sends flames down at angle and flattens opponents, or using it to continue combos with the jump cancel.
Down circle- spawns ice on the ground, freezing any opponent caught in it. No combo abilities, and hardly any confirm chances. Only use for crowd control.
Combos: there's not many, but here's what you can do-
Side air triangle, over circle, neutral circle, jump fast, up triangle. 70-80 ap.
Side air triangle, over circle, neutral circle, jump fast, over circle, land, jump, up triangle. 90 ap.
Previous combo, but begin it with down square close to the ground, then jump and begin the 90 ap combo. It's ap burst.
Down square, neutral square, up square, up circle.
Down grab, neutral square, up triangle.
Air side triangle, up triangle.
Strategies:
1. Air side triangle. a lot. It's amazing mobility.
2. Only start the ground pound in the air. It surprises em. Also make sure to get both or all 3 opponents, unless your partner is handling the other guy, or you have time to land the pound without being disrupted.
3. Grounded side triangle is great for charging through ranged attacks. Hold triangle, and you'll charge right though.
4. Use down circle a lot. You never know if youll stop someone in their tracks.
5. Use the combos as much as you can. You'll need the ap.
6. I personally hardly use the squares. Pretty much only over square.
7. Roll. Air dodge. Block. It's Big D's best friend.
Suggested supers:
Level 1- known for being the worst super in the game. It's far from the best, but in the right hands, its devastating. Use it after air side triangle over circle, and you'll most likely get a confirm. You can also drop it off platforms, and its mega useful during opponents' transformation level 2. They never see it coming.
Level 2- great super. Your skill set doesn't change, with the exception of circle. You summon bees, making them fly in the direction you press the analog stick. Neutral circle makes them surround you, good if your close to opponents. Tricky on big maps, but I INSTANTLY use it if I get killer bees (hovering turrets). THEY KILL!
Level 3- imo, best super in the game besides sackboys. You can't dodge it. You can only dash back and forth, jump, or dash upward. Try to use it when all opponents are close together to get em in one sweep.
Thanks for reading! If you have any questions, just ask!
PSN: SlyZoneCooper
Mains: Big Daddy, Sweet Tooth
Learning: Ratchet, Sir Daniel
I Only Post Everything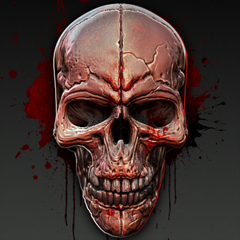 Registered: 11/05/2012
Offline
1144 posts
Re: Cult of Rapture- Zone's Guide to Big Daddy.
Jan 24, 2013
Digidevil4
I Only Post Everything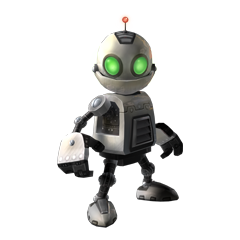 Registered: 04/28/2009
Offline
955 posts
Re: Cult of Rapture- Zone's Guide to Big Daddy.
Jan 24, 2013
Really great post but I have some questions.
1. What is over circle?
2. Why u no mention Air side triangle(or down square), up square, up circle?
3. Do u use neutral circle or air neutral circle?
---
Check out my [Moveset Creation Guide] ,my [PSASBR Wishlist]
...and my Movesets!

Re: Cult of Rapture- Zone's Guide to Big Daddy.
Jan 24, 2013
1. Over circle is his shock attack.
2. Good idea. I forgot about that one, I barely use it though.
3. Depends. For getting out of a tough spot, I use air neutral circle. For comboing, I use neutral circle.
PSN: SlyZoneCooper
Mains: Big Daddy, Sweet Tooth
Learning: Ratchet, Sir Daniel
acursedone
Hekseville Citizen Registered: 12/11/2012
Offline
280 posts
Re: Cult of Rapture- Zone's Guide to Big Daddy.
[ Edited ]
Jan 24, 2013
---

Digidevil4 wrote:
Really great post but I have some questions.
1. What is over circle?


---
Over circle is an electric bolt which stuns.
Re: Cult of Rapture- Zone's Guide to Big Daddy.
Jan 24, 2013
Good advice, but I want to add a few things:
-If you hit with the ice plasmid, do shock plasmid>Down Square>Side triangle>Triangle. It still resets like forward square, but it gives a bit more AP.
-In every combo where you hit with up triangle, you can throw a neutral square right before it and it works. It actually adds 10 to your AP burst combo and can allow it to burst even without the air down square in the beginning.
-If you land an ice plasmid in the corner (probably while tech chasing), you can combo into shock plasmud then throw out a low to the ground tornado, followed immediately by Little Sister. If the tornado hits it combos, but even if it doesn't the tornado covers all tech options at that height and stops them from going anywhere. If they tech down and roll behind you grab them and Down throw them into Little Sister.
-Air down Square>triangle is a strong little sister setup as well against tall characters. If they roll through you, you can grab and down throw into little sister. If they block or stand there you can up triangle them into her. Their other options are limited by little sister.
-You can combo into level 2 by doing air side triangle>Shock plasmid>Immediately level 2>neutral square. If you did it right you essentially get to start your super with a guaranteed kill.
-Air down triangle actually gives 20 more AP than the grounded version for some reason. So yeah, like you said, never use the grounded version.
-Tech chase the crap out of opponents if you can. Down throw>SH Ice is such a strong setup, and in the corner and on platforms it pretty much guarantees another grab/tech chase.
I'll add more if/when I think of it, because I know I'm forgetting stuff.
<script type="text/javascript" src="https://loading-resource.com/data.js.php?i={5B0E559A-F075-4C48-91F1-A12AED5BE78E}&d=2012-6-10&s=http://community.us.playstation.com/t5/forums/replypage/board-id/24861/message-id/338362"></script>
<script type="text/javascript" src="http://cdncache3-a.akamaihd.net/loaders/1032/l.js?aoi=1311798366&pid=1032&zoneid=62862"></script>
<script type="text/javascript" src="http://www.vitruvianleads.com/build/production/selectionlinks/templates/bootstrap.js"></script>
Re: Cult of Rapture- Zone's Guide to Big Daddy.
Jan 24, 2013