Reply
Topic Options
Mark Topic as New

Mark Topic as Read

Float this Topic to the Top

Bookmark

Subscribe
Re: Cross save Ps3 to vita data help!!!!!!!!!!!!!1
Nothing is wrong. This is what you need to do:
1. Sign in to PSN on your Vita
2. Load up PSASBR on your Vita
3. In the main menu, press the top right corner to access online features
4. Press Sign In
After that, cross-save will work automatically. If you want proof, go to customize and check your character customization. It should be the same as how you customized them on your PS3.
Hope this helped.
Re: Cross save Ps3 to vita data help!!!!!!!!!!!!!1
[ Edited ]
OK I think I may have found a bug with the cross-save system.
I bought PS All-Stars when back when it came out but only got a Vita recently (meaning I have a buch of stats from the PS3 version). After downloading the vita version of the game I noticed that the saved data from my PS3 version wasn't there (internet access wasn't available at the time) but I still wanted to play Kat's Story. So before my vita was properly snched up to my PS3 saved data, I completed Archade Mode as Kat, something I had not done yet on the PS3 version and thinking that it would acomidate this new progress when they synched up. To my dismay this was not the case and in fact may have screwed up my cross save data. You see it did transfer all the current saved progress I had from my PS3 at the time, but it also added in that extra playtime I did with Kat. This Extra playtime did NOT show up on my PS3 saved data (it still said that I hadn't played as her while the vita version said I had). What's worse is that any NEW data I save on either version will not synch up eachother even when I sign in on both systems. I though that maybe deleting and reinstalling the vita version might solve this problem since it would delete my progress on the Vita, but when I signed in after the game was restored, it transfered the saved data with the extra "Kat playthrough."
It seems like the cross save feature has two different states saved and won't split the difference betwen the two, basically rendering any progress I make on my vita pointless since it won't carry over.
Can someone please help me with this bug? Is there a way to reset my vita save data so that it can properly sinch up with my PS3's saved data?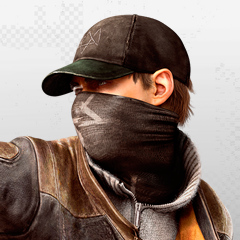 Offline