Reply
Topic Options
Mark Topic as New

Mark Topic as Read

Float this Topic for Current User

Bookmark

Subscribe
Highlighted
Re: Compare the opening cinematics(just for fun)
I like both of 'em, I like orchestrated music a little more than modern music.
Brawl: I like it. But I didn't like how they showed off Snake & Sonic like regular characters.
All-Stars: I like it, but there's somethin' about it that I can't put my finger on it. Aside from that, It's great in it's own way.
Both are pretty even to me.
Re: Compare the opening cinematics(just for fun)
I agree that the PASBR intro is more unification than the SSBB, the later is just the characters fighting with gameplay footage, running or just staring. The PASBR is more planed in the way to impress the players with fights and with the same pacing, not just random clips of the characters doing whatever they want in their worlds. I recognize that SSBB has the characters interacting with each other, but it's just that, nothing really appealing other than the "nostalgia" factor. The opera "Ali Babba, igglipuff I need some more nestea..." song felt for me somewhat forced in the game, they tried to do it "epic" but the intro killed it completely.
That's what I see in both intros, but I liked (and enjoined) more the PASBR more.
---
My name is Helvetica Standar
d
! Curse you 16 characters limit!
frogmanlego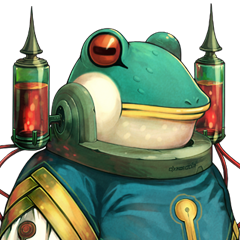 Offline
Re: Compare the opening cinematics(just for fun)
i like both,
as much as i love orchestral music, i don't think it would fit with psasbr,
and i bet the reason most of us think this music fits the game/trailer is because we've been hearing a version of it for quite a while now XD
Play For Fun!
francesco734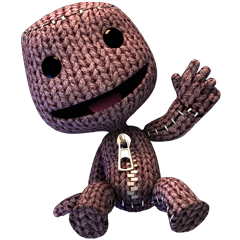 Offline
Re: Compare the opening cinematics(just for fun)
Sorry,but the PSASBR opening cinematic is just EPIC.Not only epic,but even funny in some part (Like Sir Daniel or Sackboy vs Big Daddy),and however feel more like a clash between Playstation's greatest icons.
The SSBB one...well...it...looks more like the intro of a cartoon than of a fighting game (and however...Pokemon? really?)
I heard some people saiyng this game suck because "the character aren't fitting each other in this game,in SSBB the character are well mixed in". I say this is not a good thing.PSASBR is cool beacuse you can feel the mash-up of different world (Think of the outstanding LocoRoco stage).
That said,PSASBR is best!
Re: Compare the opening cinematics(just for fun)
In all honesty, I didnt like SSBB's opening (and believe me, I've seen it many many times when playing the game), the music doesn't fit well - not because it's orchestra, but just the beat of it. The characters also really should interact with each other more to show the sense and scale of the game rather then how many characters their are (yes there are some segmenets but theirs not enough), which is a shame because it would look bada**.

Re: Compare the opening cinematics(just for fun)
[ Edited ]
Sorry if I'm going to offend Smash fans, but I find the Smash opening very boring...
As a Smash fan I can't deny that the opening of All-Stars looks way cooler..
Quoted from Zeothedeathgod aka mr. Optimistic: ''i am a bit disappointed by the roster''
Another Zeo quote: ''They should really have chosen a different roster''
Quoted from mtjjrstccw1 aka mr. Anger: ''my rage is shifted towards identity now''