Reply
Topic Options
Mark Topic as New

Mark Topic as Read

Float this Topic for Current User

Bookmark

Subscribe
Highlighted
Re: Characters you want (for gameplay reasons)
I think Dart from Legend of Dragoon would be a pretty interesting character. First of all he is from an RPG that is loved by fans of the genre and is easily comparable to any Final Fantasy and is a Sony first party IP as well.
Secondly, he is a swordsman, which this game desperately needs. He can use different types of items equivalent to casting magic and even in the game he had a bunch of great combos with his sword. But the best part is that he can turn into a dragoon and gains the ability to fly and cast fire magic at will. He's a really cool looking character, can bring a lot to the game by being very versatile, and is a Sony first party IP.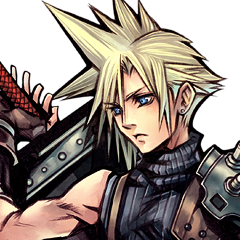 Offline
PaypayTR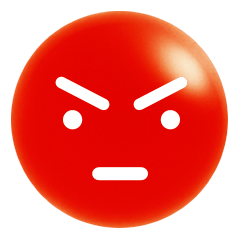 Offline
Re: Characters you want (for gameplay reasons)
[ Edited ]
Ellen from Folklore because of her summoning abilities. Plus for her third special they could have her steal the other players ID's (bascially there soul) by use of the Sixaxis.
-Signature-
"You know the carnival comes and goes. If you wait for a while, it'll always comes back to you..."
Re: Characters you want (for gameplay reasons)
---

feldspar831 wrote:
Sackboy sora and ratchet. They all have so many possibilities!

---
THIS right here.
"A man's venom poisons himself more than his victims."
By the way, just call me Count for short.
Re: Characters you want (for gameplay reasons)
Yo**bleep**sune Minamoto from Genji.
A samurai character that dual wields katanas. This game has enough shooting we need more slashing. His series is kinda dead though but he's 1st party so there is a small chance.
Re: Characters you want (for gameplay reasons)
Censoring the Shi Tsu in his name amuses me somehow. Anyway, I'd love to see how they work Amahagane into his playstyle. It'll probably be a Level 3 that slows down everyone else (like Big Daddy) while his Level 2 calls out Benkei (like Heihachi).
I swear that as long as they don't go with a normal, run-of-the-mill Chimera, the Resistance rep is going to be amazing. On the one hand, there's Hale, who has access to some crazy weapons like the Splitter, Auger, Splicer and the Sapper. Or you've got Daedalus, controlling a small army which he can summon, creating all sorts of possibilities with the Chimera legion.
______________________________________________________________________________
I like to make PSASBR move-sets. Here's a few:
Never say I don't contribute: I'm The Idea Man.
Re: Characters you want (for gameplay reasons)
Prana Devil, Razorfane, Scaler, Malice
My Scaler (Obscure/Unique) Moveset!: http://community.us.playstation.com/t5/PlayStation-All-Stars-Battle/Scaler-Obscure-Unique-Moveset-Give-Feedback/m-p/41328063 Gimme Feedback on it?
Re: Characters you want (for gameplay reasons)
---

PaypayTR wrote:
a guy from portal will be epic

---
How no one notices this ^ ^
I believe that "guy" is a girl called Chell,
Portals could be fun XD