Reply
Topic Options
Mark Topic as New

Mark Topic as Read

Float this Topic for Current User

Bookmark

Subscribe
Highlighted
Characters that should be revealed at TGS
14 replies 636 views Edited Sep 19, 2012
So with TGS upon us and the possiblity of a charecter announce here are the charecters that I think should be revealed in order to make this game a hit in japan.

Old/Solid/Naked Snake
In recent polls snake has proven himself to be THE most popular video game charecter in japan. think about that. he beat cloud, link, a myriad of huge japanese charecters and MARIO. His inclusion in the game would make it sell like hotcakes to the japanese masses.

Cloud Strife
While some would like to argue that lightning is the best charecter for this game none can argue that cloud has the biggest follwing. think of all the millions of people the titular FFVII touched in the usa now imagine multiplying that number times 5 because in japan cloud strife is god. RPG's are king in japan and FFVII is the king of classic RPGs so this TGS LIVE. LONG. PLAY. LONG LIVE THE KING.

Wander
Video game developers are celebrities in the land of the rising sun and amoung these celebritiess is a artful team that has resonated with their japanese audience for years. So this TGS blow us all out the water sony, Tell us more about "The Last Guardian" as you blow our minds by announcing wander as a charecter in the game.

Kat
Video game charecters are Bad@sses. almost all of them are suffering/benifiting from at least 4 psychological disorders and do things on a daily bases that normal require a life time of trauma counceling after doing once. Kat is different though. She is possbiliy the most human charecter to appear in video games in decades. She is down to earth and yet extraordinarily poweful making her the perfect fit for this game cause let's face it we don't have many spectrums between murderous humanoid (kratos, Radec sweet tooth, raiden, everyone) and complte cartoon (parrapa, sackboy, fat princess.)

These are the four people I think would skyrocket this game's sales in japan. Anyone know anyone else?
Gaming Beast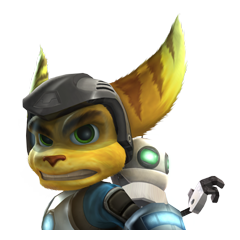 Registered: 09/09/2012
Offline
1670 posts
Re: Characters that should be revealed at TGS
Sep 19, 2012
I agree with these suggestions. Maybe not Snake, due to Raiden already being in, but I genuinely can't think of another major character to replace him, so let's go with it.
In fact, the other three are exactly who I've been imagining would get announced too. Good reasoning too, although you missed the fact that Kat would be a good way for Sony to promote the Vita
Uncharted Territory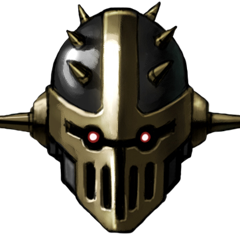 Registered: 08/20/2012
Offline
1266 posts
Re: Characters that should be revealed at TGS
Sep 19, 2012
Re: Characters that should be revealed at TGS
Sep 19, 2012
I really don't think we'll see any form of Snake being revealed, or being involved in the base game. I personally see Snake having a high chance of being DLC at this point, being that Raiden is officially confirmed and we have no sign of snake anywhere.
Your reasoning with Cloud is very biased, while yes Cloud does have a big following, its not as big as you think it is. In Japan, their favorite Final Fantasy is actually Final Fantasy X. (This information is dated as most sources that I found stating this did this before Final Fantasy XIII was released) However FInal Fantasy VII wasn't that far behind, so yes Cloud is big in Japan, just not as big in America. With that being said, we could possibly see Lightning, Cloud, or Tidus, its just a matter of who Square Enix chooses.
Wander seems to be the only character that I can agree on with you. Shadow of Colossus was a huge game in general, regardless of which region we are talking about. He could be announced anywhere and it wouldn't matter to me, since I feel he would make the same impact regardless.
Your argument with Kat could go for any character. You're just stating how unique she is as a character, I could say the same thing for any character that's already announced for this game. How often do you see a rapping dog who's first name doesn't start with Snoop? How often do you see a Fat Princess ruling a kingdom? When was the last time you ran into a UPS delivery guy who had the power to control electricity?
All in all, after watching the Sony Press Conference for TGS, Japan has a completely different taste in video games in contrast to us "Westerners". We should just stop at this guessing game, and just wait it out and see what Superbot does.
Hekseville Citizen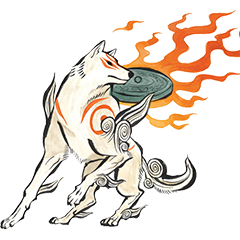 Registered: 07/13/2012
Offline
273 posts
Re: Characters that should be revealed at TGS
Sep 19, 2012
Kat is not the most down to earth or even close. You just like her because she's good looking, new and popular. Have you played GTA IV, Red Dead Redemption, Max Payne or Heavy Rain? The entire casts of characters in all of those games are so much more down to earth and there are 100 more PS characters who actually have an extensive history who deserve the spot more.
OrderlyChaos87
Hekseville Citizen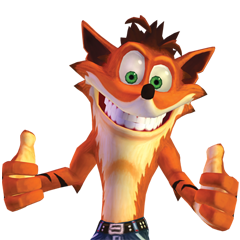 Registered: 08/01/2012
Offline
297 posts
Re: Characters that should be revealed at TGS
Sep 19, 2012
To me personally I think the best characters to announce IF they are in the game:
Kat
Team Ico
Nathan Hale/Chimera
FF rep/Crash/Big Boss
The first two because of the japanese origins, the third because they are popular but not enough to be in a 2 person reveal. Be a good secret character as well. The 4th spot goes to a huge japanese popular character that is huge in the west. But not all 3 because if they are all in the game you need to spread them out. If the final roster was 28 lets say and we get Crash, Cloud, Kat, Big Boss then we have 4 other characters that unless they are huge, are dwarfed by TGS.
Re: Characters that should be revealed at TGS
Sep 19, 2012
Mario, and Link are more popular than Snake, I doubt he would win in a poll against them.
Also if you add Pikachu in that Snake would be at like 1% while Pikachu is at 99%.
Anyway,
Reveals will be Cloud and Kat.
Last reveals I'm guessing Snake Crash, Wander, 26th will be the final boss.