Reply
Topic Options
Mark Topic as New

Mark Topic as Read

Float this Topic for Current User

Bookmark

Subscribe
Highlighted
Re: Characters We Would Like to See Included
Etna with Prinny(king) as super (Disgaea)
Ignatius Blackward (Nightmare Creatures)
Andy (Heart of Darkness)
Captain Blasto
Armored Core representation
Nocturnal__Gamer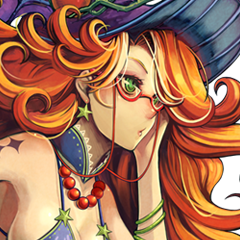 Offline
Re: Characters We Would Like to See Included
Nocturnal__Gamer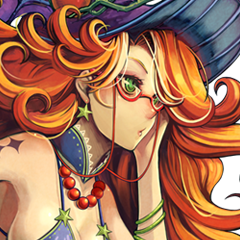 Offline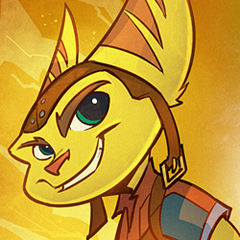 Offline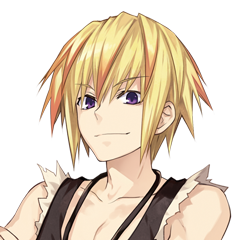 Offline
Re: Characters We Would Like to See Included
My decently sized and never complete list:
- Tag (ModNation Racers)
- Spyro (Spyro the Dragon/Skylanders)
- Crash (Crash Bandicoot)
- Gex (Gex)
- Liu Bei (Dynasty Warriors)
- Cao Cao (Dynasty Warriors)
- Lu Bu (Dynasty Warriors)
- Oda Nobunaga (Samurai Warriors)
- Sun Wukong (Warriors Orochi)
- Patapon (Patapon)
- Hunter (Monster Hunter)
- Pomeranian (Tokyo Jungle)
- Lil and Laarg (Escape Plan)
- Ellen (Folklore)
- Keats (Folklore)
- Tomba (Tomba)
- Kessler (Infamous)
- Zeke Dunbar (Infamous)
- Laharl (Disgaea)
- Unlosing Ranger (Z.H.P.)
- Hero Prinny (Prinny: Can I Really Be The Hero?)
- Raven (Gravity Rush)
- Wander (Shadow of the Colossus)
- Dart (Legend of Dragoon)
- Kazuma Kiryu (Yakuza)
- Overlord Badman (What Did I Do to Deserve This, My Lord?)
- Ari & Stan (Okage: Shadow King)
- Abe (Oddworld)
- Cloud Strife (Final Fantasy VII)
- Alicia Melchio (Valkyria Chronicles)
- Neptune (Hyperdimension Neptunia)
- Noire (Hyperdimension Neptunia)
Re: Characters We Would Like to See Included
Ezio all the way. Not trying to be rude but Altair wasn't under the list of Assassins Creed characters. Seriously though, Ezio would be a GREAT player along with Spyro and Crash (gotta go old school). Think about it. It'd be worth it.
EZIO
Re: Characters We Would Like to See Included
In order from most to least SQUEE!:
Pyramid Head - Silent Hill was a beacon amongst the old PS1 games and was exclusive for a very long time. PH could add a new twist on the sword based fighting style. PIC
Sora - Kingdom Hearts was and still is a huge draw towards Play Station consoles. With it's huge fan base I'd be VERY surprised if I were the first one to list him. Plus with sword skills and magic he'd fit right into Allstars. PIC
Bayonetta - Now Bayonetta would fit in a bit too well, honestly. However her arsenal of weapons and witch skills would make her a great Evil Cole to Dante's Good Cole. ...and what a sweet **bleep**! PIC
Monster Hunter Girl - No I don't know her name but she's the Japanese mascot for Monster Hunter. We all have heard how Allstars flopped in Japan and she would not get more of them interested in the line up but would also be a great addition to it. I'm thinking weapon swaps the same way Emmit Does. PIC
Raziel - I played everyone of the Blood Omen and Soul Reaver games in the PS1 and PS2 eras and I'm sure I'm not alone. Raziel would finally give allstars a character with some truly other worldly abilities. Ever fighter needs an Arakune. PIC
Here's a few movesets that introduce how these characters might play. Move Set Sketches

_______________________________________________________________
The future, is in the past... ONWARD, AOSHIMA!
All_FAIL_royale

Offline
Re: Characters We Would Like to See Included
If the Dragonborn or any gta character would have been included in his game i wouldnt play it even if they gave me the pre order edition with every costume included