Reply
Topic Options
Mark Topic as New

Mark Topic as Read

Float this Topic for Current User

Bookmark

Subscribe
Highlighted
Character spcific threads for the forums?
5 replies 267 views Edited Nov 13, 2012
I'm a user from Capcom Unity and the topics for the fighting games got character specific threads and even a sticky that directed you to each of them if you couldn't find them and honestly I liked the idea of these because it made the forums a little more organized so if anyone wants to we could see if we could make threads for each of the playable characters in this game, when DLC characters come out they could have their own threads as well and maybe we could ask he mods to have a thread stickied that directs users to the character specific threads.
If we do this though here's how the first posts usually are in Capcom Unity in case you've never been on Capcom Unity or sites that are similar I'm just going to make an example using Big Daddy, this is based more on the character threads for the MVC3 forum, and yes you can copy/paste the move lists from Eventhubs, honestly I think that's the better option.
-------------------------------------------------------------------------------------------------------------------------------
Big Daddy
CHARACTER INFO:
Genetically programmed to search for the ADAM essential to the social fabric of their undersea city, Little Sisters roam through the portals and tunnels of Rapture. Because the substance they extract from the recently fallen is so precious, the girls are accompanied at all times by their fearsome, diving suit-clad protectors, the Big Daddies. Armed with a deadly drill, possessed of incredible strength, and capable of quick bursts of speed, the Big Daddies guard their charges jealously, making all who attempt to harm a Little Sister wish they hadn't.
THE LEGACY OF BIG DADDY:
Alternate costume
Moveset
Jab
Overhead Palooka
Uppercut
Sweeping Fist
Aerial Jab
Properties
Aerial Hard Punch
Properties
Aerial Uppercut
Properties
Aerial Down Punch
Properties
Drill Punch
Charging Rush
Drill Skewer
Drill Slam
Aerial Drill Punch
Properties
Aerial Charging Rush
Properties
Aerial Drill Skewer
Properties
Descending Drill Slam
Properties
Incinerate
Properties
Electro Bolt
Properties
Cyclone Trap
Properties
Winter Blast
Properties
And if the character has a trailer it would go here.
So what do you think of this idea?
Re: Character spcific threads for the forums?
Nov 13, 2012
exactly, this is completely unnessesary.
__________________________________________________________

1/6/2013 - Defeated the #1 player in the World in a Ranked Match.

Currently maining: Parappa

Future mains: Zeus, Issac
Uncharted Territory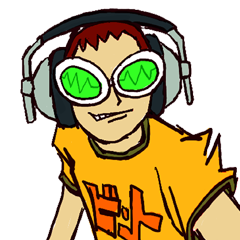 Registered: 08/19/2012
Offline
1785 posts
Re: Character spcific threads for the forums?
[ Edited ]
Nov 13, 2012
It's not for the character's info it's for people who want to talk about the character, we see threads like "Sackboy is awesome because this" or "Does Raiden counter?" these character threads are for that reason ao instead of making a full thread about how you feel about a character just go to the character's thread and give your thoughts there, the move lists, descriptions and videos are just there for the first post.
Re: Character spcific threads for the forums?
Nov 13, 2012
Re: Character spcific threads for the forums?
Nov 13, 2012
While I appreciate the effort, as the people above mentioned all this info is avaliable in the top left corner of this page but if you're talking about specifics like combos and costumes, rather than having 20 seperate threads, I think maybe just 1 combo thread and 1 costume thread. More concise that way.
Please Respond