Reply
Topic Options
Mark Topic as New

Mark Topic as Read

Float this Topic for Current User

Bookmark

Subscribe
Highlighted
24 replies 475 views Edited Nov 11, 2012
What if none of the announced characters were in the game and you had to pick 20 playstation allstars who would they be
RULES
-It has to have the same console distribution of the current roster so 7 PS2 characters, 7 PS3 characters, and 6 PSone characters.
-One PS3 character should be from PSN(Fat princess)
-You can replace a PS3 characters with Kat
-You can replace a PS2 characters with a PSP character(Patapon?)
-You can replace a PSone character with a mascot(basically replacing Toro)
Here's mine
PSone reps: Spyro, Cloud, Solid Snake, Ryu, Rayman, Lara Croft
PS2 reps: Wanderer, Amaterasu, Claude, Ico and yorda, Sora, Axel from Guitar Hero, Pyramid Head
PS3/Vita reps: Emmet Graves, Kat, Journey Traveler/Timmy O'toole(sound shapes blob), Ezio, Chell, Jodie Holmes, Ethan Mars or Chimera
Rivals
Ezio vs Snake-Assassin vs Spy
Kat vs Chell- Gravity control vs Portal control
Journey Traveler/Timmy O' Toole vs Axel- Musical battle, Simple musical notes vs Rock
Amaterasu vs Wanderer- Wanderer mistakes Amaterasu for a Colossus
Claude vs Lara Croft- Claude tries to flirt with Lara
Ethan Mars vs. Pyramid Head- Same as in Silent Hill, Pyramid Head reprasents Ethan's inner demon(Jason)
Ico ans Yorda vs. Sora- Sora is in the castle during ICO for some reason and Ico gets overprotective
Rayman vs Spyro- Its the Spike vs PaRappa of this verison of PSASBR
Emmet Graves vs. Chimera/Jodie Holmes- Well the chimera could work because they are aliens and Emmet is hired to protect a settlement from a horde. Jodie makes no sense but these were the leftovers(evil cole vs fat princess)
This is relevant to my inetrest
ghost_nappa4
I Only Post Everything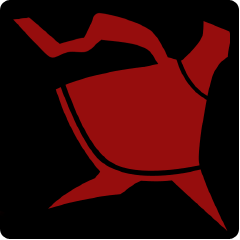 Registered: 08/18/2012
Offline
1104 posts
Nov 11, 2012
I know this is a little of topic but Jodie Holmes from resistance 1 as a choice for a resistance rep is different...I had completely forgot about her amidst the people requesting a Chimera, Nathan Hale or Joseph Capelli.
Again I'm sorry for that being off topic
ElevenCarrot11
I Only Post Everything

Registered: 08/31/2012
Offline
977 posts
PaypayTR
Uncharted Territory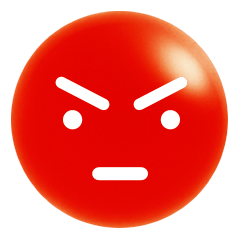 Registered: 06/16/2010
Offline
1494 posts
ElevenCarrot11
I Only Post Everything

Registered: 08/31/2012
Offline
977 posts
Nov 11, 2012
Here goes:
Ps1(6): Crash, Spyro, Cloud, Snake, Dart, Lammy
Ps2(6): Wander, Buzz, Rau Utu, Minamoto Yosh!tsune, Toan, TigerShark(PsP)
Ps3(6): Connor, Chimera, Tag, Emmett Graves, White Knight, Joel & Ellie
PsN(1): Journeyer
PsV(1): Kat
Rivalries:
Crash vs Spyro (classic)
Wander vs Journeyer (loners)
Chimera vs White Knight (army guys)
Dart vs Minamoto Yosh!tsune (sword-heavy users)
Buzz vs Lammy (both are npcs in allstars and don't actually fight in their original games)
Kat vs Cloud (Fair match. Both have powerful abilities. Both wear black and are blonde)
Snake vs Connor (Aren't both assassins?)
Tag vs TigerShark (Well, both have handheld games ... lol)
Toan vs Rau Utu (left over)
Joel & Ellie vs Emmett Graves (left over)
Heh
Nov 11, 2012
PS1 (6) - Lara Croft, Sir Dan, Crash, Squall, Snake, Sweet Tooth
PS2 (6) - Ratchet & Clank, Kratos, Sly Cooper, Jak & Daxter, Sora, Wander
PS3 (6) - Drake, Connor, Good Cole, Evil Cole, Elizabeth, Nariko
PSN - Fat Princess
PSV - Kat
Although it was pretty tough deciding between some of the characters already on the roster.