Reply
Topic Options
Mark Topic as New

Mark Topic as Read

Float this Topic for Current User

Bookmark

Subscribe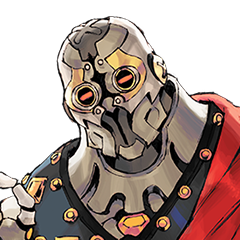 Offline
Re: COS-117's PSASBR FFA TIER LIST
Jak would have to be much higher, his wholw moveset is designed for FFA, his AP gain on individual targets for some attacks isn't great but that's because of his wide area of effect attacks that can hit multiple targets.
An average Jak player can really control space in FFA when played right.
Re: COS-117's PSASBR FFA TIER LIST
In the context of your explanations ur teiring is correct.
However if you take more factors into account than AP gain and supers it would make more sense.
Big daddy is in my oppinion the worst character.
Jak can be played to devastating effect, his low AP gain is a side-effect of this. His level 3 trumps all similar ones in each speed and range.
Sir Dan builds AP very fast and has super simple Super setups.
and ofc Kratos belongs in S teir because, lets face it... he builds AP fasts and his supers kick **bleep**.
COS-117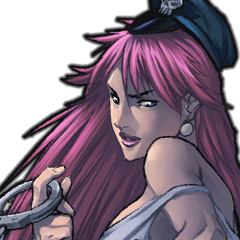 Offline
Re: COS-117's PSABR FFA TIER LIST
[ Edited ]
---

jamcakes wrote:
Well, just for Fat Princess to have avoided C Tier makes this the most accurate list so far. Its clearly well thought out, but at the same time very accessible for all players to understand.

I agree with most placements, though the big one I don't is with Raiden in his own top tier, but thats just me personally, and my reasons why are probably not relevant - I've faced a LOT of Raiden players, and one expert Raiden player in particular and feel I have an insight into that character's faults/moves that theres some element of predictability with him that I don't have with others. Not to mention I main Fat Princess and I think her moveset makes for a good, fair match up whereas when playing as say Sir Daniel, the pressure is most definitely on!

I really enjoyed your tier explanation as well, all tier lists should come with this, it actually made this worth reading.

---
I'm glad you enjoyed it! I was hesitant to put Raiden in his own tier because visually it would make him look outstandingly better than everyone else when that isn't the case. Raiden naturally doesn't suffer from the few weaknesses the other A tier characters have and I feel it wouldn't be right to fit him in A.
(Also yeah, nearly every tier list I've seen FP has been at the bottom which makes absolutely no sense to me)
---

Malcowright wrote:


Good list but Good Cole should be A Tier

---
Why do you think that?
---

SiftRock wrote:
I'd say bump Toro up to A, dude has some really really easy loops and combos and has a tool for every situation be it 1v1, FFA or 2v2. He takes a lot to learn (when to do his combos and whatnot anyway) but the way I stomp around with him it would pain me to see him at B :v

I do know I've beaten your Fat Princess a few times in 2v2 though! (Though your Jak got you guys the winning point... humph)

---
I agree that Toro has a pretty big learning curve and is a force to be reckoned with in the right hands. In an FFA setting he can still do work, but his supers are somewhat predictable and not as easy to get to compared to the likes of Kratos or Raiden. I could see Toro rising in B but I don't see him hitting A too soon.
(I've also never played with a Jak before??)
Re: COS-117's PSASBR FFA TIER LIST
Sly A tier? Ha. He needs to be in S tier with Raiden. Sly has way too many options. The fact that you can use your level one while invisible and the fact that you cant hit him out of it, just proves how broken he is. Along with that when he is invisible he is nearly impossible to see because there are so many dark stages! And since your so focused on your own character you wont see him coming.
COS-117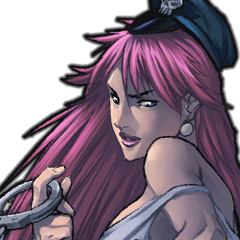 Offline
Re: COS-117's PSASBR FFA TIER LIST
---

x2FKx wrote:
Sir Dan is better than "D tier" I main him; he's amazing if you know how to use him. Yesterday on FFA I got 9 kills and 1 death with Sir Dan.

---
I wanted to put Sir Dan higher, I truly did because he is one of my favorites. Unfortunately a large chunk of his moves don't cater to being in the middle of a 4 way brawl. His level 1 combo is nice but he can easily be interrupted by someone else during it. His level 2 is quite easy to dodge and I've seen near 0 amounts of his level 3, but I don't see it getting anymore than 5 kills at it's extreme best.
---

shadow_fire wrote:


Kratos needs to be S tier, Raiden seems more fair in a fight than him.

Dude's a beast.

---
I agree that Kratos is quite the powerhouse. His attacks scream domination and the simplest square masher can be a rough to fight against. So what's holding him back? His supers. They aren't actually THAT great. His level 1 is very situational, easy to interrupt and has no confirm. His level 2 is pretty good and I feel that is what is really holding him up. His level 3 is just good, it has the potential to get 6+ kills but on average I'll see it get 3, maybe 4.
Raiden has an ever so slightly harder time gaining AP than Kratos, but all of his supers are great.
Re: COS-117's PSASBR FFA TIER LIST
Nocturnal__Gamer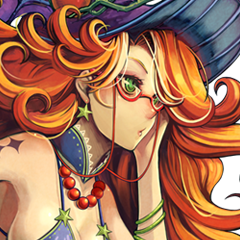 Offline
Re: COS-117's PSASBR FFA TIER LIST
Nocturnal__Gamer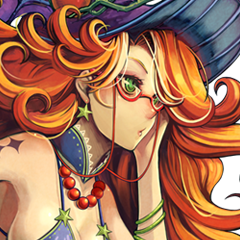 Offline
Re: COS-117's PSASBR FFA TIER LIST
S Tier: Raiden

A Tier: Sly Cooper, Nathan Drake, Kratos, Fat Princess
B Tier: Evil Cole MacGrath, Parappa, Ratchet and Clank, Cole MacGrath, Big Daddy, Toro, Colonel Radec, Heihachi Mishima
C Tier: Nariko, Sweet Tooth
D Tier: Dante, Spike
F Tier: Jak and Daxter, Sir Daniel Fortesque
______________________________________________________________________________________
Now, this tier list makes more sense. Also, Dante is an absolutely terrible character without FBC.