Reply
Topic Options
Mark Topic as New

Mark Topic as Read

Float this Topic to the Top

Bookmark

Subscribe
Strife93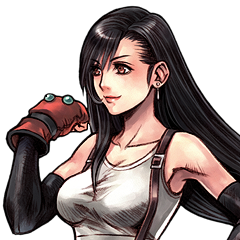 Offline
Re: CHELL from portal moveset
---

CalDW19940 wrote:
Thing is Chell herself has no personality and so it's upto the player to interperate what kind of person Chell is as they play the game so putting her in a fighting game will conflict with a lot of players ideas of her as a character simply not being able to see their interpretation of Chell as someone who just uses rando punches and kicks with a forced move set to be in a fighting game.

Fat Princess and Sackboy at least have their own personalities but Chell is mostly down to player interperatation so just giving her generic fighting game character moves with one or two portal refferences won't make up for the fact that it would ruin how thousands of players see Chell.

---
Sackboy is defined by the player as well. Although now that we're on the topic, what about the co-op robots?
--------------------------------------------------------------------------------------------------------------
WHAT IS THIS!?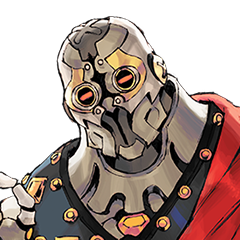 Offline
Re: CHELL from portal moveset
@Strife93 There are two versions of Sackboy, Sackboy as a character (the canon one that Stephen Fry narrates over and the one that appears in this game) and then you have all the customisable Sackboys and Girls that the player can make.
It's not the same as picking a character who is a silent protagonist who has never been shown to display any emotions or reactions of their own in their game, any canon reprisentation of Chells personality is vague backstory or comes from media outside the games like the Rat Man comic and again that's vague.
The Robots would seem a much better fit since Atlus and P-Body do have their own distinct personalities and would allow the aid of Glados within the game to an extent.
Portal still stands as a primarily PC related game so I don't know it's chances of being included in All Stars, Skyrim doesn't have any particular system it seems to represent more but considering all the BS surrounding the DLC for that game on PS3 the chances of Skyrim are probably as slim as Portals are for appearing in the game but for different reasons :L
Re: CHELL from portal moveset
I can definitely see chell summoning items like turrets or companion cubes and manipulating them around the field using portals. I'd say standard triangle is one portal and circle is the other.
Well chell never spoke, so she has less chance of showing personality. Sackboy was different cause he was meant to have a playful attitude. Perhaps for chell we have Glados talk in her place. Glados was full of great personality and chell and glados go together perfectly. She doesn't even need to be visible either.