Reply
Topic Options
Mark Topic as New

Mark Topic as Read

Float this Topic for Current User

Bookmark

Subscribe
Highlighted
CHELL from portal moveset
12 replies 386 views Edited Dec 18, 2012
Ok, I understand that chell would likely be impossible to implement into all stars, due to the whole portal, and lack of attacks, thing. anyway, I figured it'd still be fun to try and guess what her moves would be, if by some lucky chance, she got into all stars. I mean, portal 2 has some pretty slick exclusive content on ps3, like being able to play on steam and what not.
S= square
T=triangle
O=circle
S: various kicks, maybe a portal gun butt or two
S side: chell propels herself off the ground with her long fall boots into an ariel kick
S up: an ariel faith plate appears, shooting chell into the air, flipping, obviously to provide a sense of how damage is being dealt
S down: chell slams down flat on the ground with her long fall boots, creating a disruption
T: Allows you to manually aim a portal where you want it
T side: quick portal shot left or right
T up: quick portal shot up
T down: quick portal shot down
With these portal attacks, chell should build momentum as she goes through them, dealing damage to anyone she hits when coming out. anyone who goes through the portals by surprise is injured when hitting the ground, also giving chell AP, obviously.
O: chell pulls out a thermal redirection cube, pointing the laser it redirects where she pleases
O side: chell pulls out a turret with it blazing bullets using her portal guns gravi-beam
O side air: chell soars across the level a short distance using a funnel
O up: chell throws up one of wheatleys bombs. It explodes, of course
O down: chell slams at the ground with a companion cube using her portal guns gravi-beam
R-stick side: chell smacks an enemy with wheatley to stun them, then smacks them again with him to send them flying.
R-stick up: Repulsion gel appears under the enemies feet. chell slams them down, sending them soaring upwards.
R-stick down: chell jumps onto an enemy with her long fall boots, then propels back off of them, like a backspring.
Super level 1: A crusher (the spikey panels) appears above chell. she rolls out of the way, and the crusher kills anyone smashed under it.
Super level 2: A line of proportion gel appears before chell. she skids across it, killing anyone in her path.
Super level 3: I think anyone who has beaten portal 2 should see this one as an obvious choice. chell looks up and sees the moon, and shoots a portal at it. she can then run around the stage shooting portals, and anyone nearby gets sucked in by space's air eating force.
I hope you guys like it
Uncharted Territory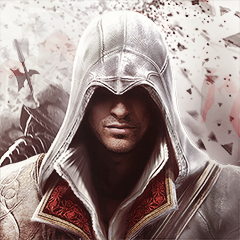 Registered: 11/30/2012
Offline
1361 posts
I Only Post Everything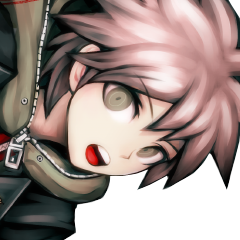 Registered: 10/04/2008
Offline
1001 posts
Re: CHELL from portal moveset
Dec 18, 2012
THE CAKE IS A LIE!
GREAT MOVESET!
My Scaler (Obscure/Unique) Moveset!: http://community.us.playstation.com/t5/PlayStation-All-Stars-Battle/Scaler-Obscure-Unique-Moveset-Give-Feedback/m-p/41328063 Gimme Feedback on it?
I Only Post Everything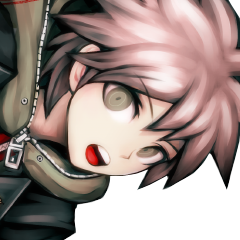 Registered: 10/04/2008
Offline
1001 posts
ghost_nappa4
I Only Post Everything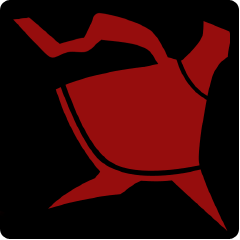 Registered: 08/18/2012
Offline
1104 posts
Re: CHELL from portal moveset
Dec 18, 2012
Chell should absolutely be in this game. They gave Sackboy and Fat Princess full movesets I think they can handle Chell
This is relevant to my inetrest
JetstreamAlcove
Hekseville Citizen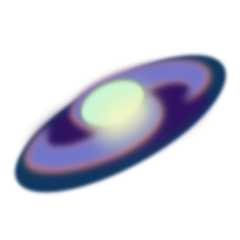 Registered: 10/09/2012
Offline
297 posts
Re: CHELL from portal moveset
Dec 18, 2012
Only one issue, how would you be able to know which color portal you are shooting? Would the game automaticly alternate them, or could you manually change them some how? I know she probably will not be added but it's a shame considering she would have been a great rival for Kat.
I Only Post Everything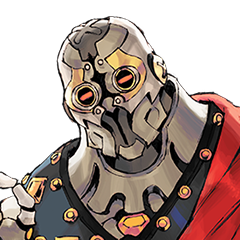 Registered: 10/07/2010
Offline
1169 posts
Re: CHELL from portal moveset
Dec 18, 2012
Thing is Chell herself has no personality and so it's upto the player to interperate what kind of person Chell is as they play the game so putting her in a fighting game will conflict with a lot of players ideas of her as a character simply not being able to see their interpretation of Chell as someone who just uses rando punches and kicks with a forced move set to be in a fighting game.
Fat Princess and Sackboy at least have their own personalities but Chell is mostly down to player interperatation so just giving her generic fighting game character moves with one or two portal refferences won't make up for the fact that it would ruin how thousands of players see Chell.