Reply
Topic Options
Mark Topic as New

Mark Topic as Read

Float this Topic for Current User

Bookmark

Subscribe
Highlighted
Buff Sackboy just a little bit
4 replies 284 views Edited Jan 11, 2013
He's quite a bit too hard to use now.
They did increase the amount he needs for his supers, which is understandable since his level 2 & 3 are pretty great, but getting there has become too much of a challenge. I remember the development team did say he was sort of a keepaway, projectile character and that's what they should stick to. Sackboy has no chance against those long range, sword button mashing characters, unless getting at them from a distance.
Jam session is one of Sackboy's only lifeline in addition to his cake, and Jam Session is absolutely useless. 10 AP for a move that takes about 2-3 seconds to even use is not enough. Compare it to characters such as radec who can snipe from a long range about once every second and get 3x the AP for it. Jam Session should be 15, maybe even 20 like the cake to become a worthy move, since now it's just a waste of space on the controller.
It's very hard to even land a hit in this game when everyone uses long range melee characters, so completely destroying his projectile game kind of screwed him over.
The 750 for his level 3 is already a lot, and would still be hard to get, but a bit more manageable instead of near impossible.
Uncharted Territory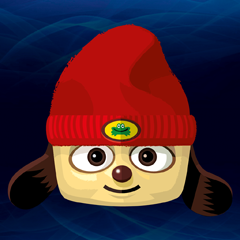 Registered: 07/25/2012
Offline
1162 posts
Re: Buff Sackboy just a little bit
Jan 11, 2013
That i have to agree. Sackboy is 1 of my mains and it is quite a challenge to get his level 3 in 3 min matches. I'm happy hes nerfed and more balence now and the 1 only thing i feel that is not fair to him is making his 'Jam session' give just tiny AP by 10. Because he now needs more AP to reach lv 3 and with very little time in matches, its really worthless rely on and makes it like a waste of a attack. If Jam session had atleast 5 or 10 more AP buff then he would be done.
Lombax Warrior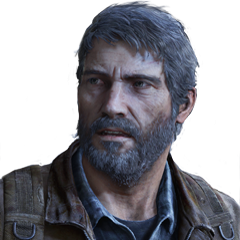 Registered: 12/22/2009
Offline
177 posts
Re: Buff Sackboy just a little bit
Jan 11, 2013
Yeah, I agree. Reducing jam session to 10 AP was too much. I pretty much never use his jam session in a timed match because of how long the start-up is.
I don't want to get too greedy, but I wouldn't mind if they also decreased his level 1 cost a bit, maybe to 125 or 100 (it's currently 150). His level 2 and 3 are fine where they are, but his level 1 really isn't good enough to cost as much as Raiden's, Drake's, or Sly's.