Reply
Topic Options
Mark Topic as New

Mark Topic as Read

Float this Topic for Current User

Bookmark

Subscribe
Highlighted
Boycotting Zeus? Really? Haha!
7 replies 174 views Edited Feb 27, 2013
You guys are saying it as if it were a freaking revolution, or how they tried to boycott things during the American Revolution.

I'm buying them. Why not?

You don't want it? Gotcha. But don't 'boycott' it. First off, even saying "Oh, yeah, I'm boycotting a video game/video game character" seems stupid. It's as if you're trying to "stick it to the man" and are trying to make this thing sound MUCH bigger than it really is.

c'mon guys...
Re: Boycotting Zeus? Really? Haha!
Feb 27, 2013
I'm not totally for boycotting Zeus, but I think I understand a little bit of why people want to. This game going to be updated by SSM soon, and I'm a little afraid that they are going to care less about the rest of the characters and favor Kratos and the God Of War Series. I mean, what if they balance every character except Kratos? I have enough faith that SSM would balance Kratos a little if they end up balancing all of the characters, but I wouldn't be surprised if they left him a little overpoweredness.
Scott Pilgrim for Playstation All Stars Battle Royale!
Re: Boycotting Zeus? Really? Haha!
Feb 27, 2013
I mean, I can see how they're thoughts are negative about the character(s) but it's a bit childish to be "oh overthrow the government!" about it.
And they were actually asked for by many, I remember months and months prior to the game's release. And the creators worked VERY hard on the characters.
Uncharted Territory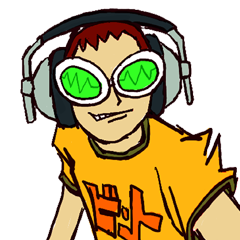 Registered: 08/19/2012
Offline
1785 posts
Re: Boycotting Zeus? Really? Haha!
Feb 27, 2013
---

GnarlySeaBass wrote:
It's just all the losers that wanted some irrelevant character instead of him.

---
Also think about it though (I agree, but let me just add) - Many DID want Zeuss and Issac. So here we are!

It's all opinion-based. Some didn't want them, so they automatically say he's a "horrible choice", as if it were a fact - that ticks me off.

They'll make fantastc additions to this game!
Re: Boycotting Zeus? Really? Haha!
Feb 27, 2013
---

ThatOneGuy39 wrote:
People just don't realize that you can't expect things to go exactly how you want it to be.

---
Oh, exactly!!

Like waht I just replied in my previous quote! (=
Re: Boycotting Zeus? Really? Haha!
Feb 27, 2013
A boycott is only effective if everyone takes part in it, but I highly doubt a good portion of the community will do so as most seem to enjoy playing OPed characters.