Reply
Topic Options
Mark Topic as New

Mark Topic as Read

Float this Topic for Current User

Bookmark

Subscribe
Re: Boss or some intense music leaked
I would love for this music to be a boss fight. Sounds intense and for some reason when I heard it I thought back to a lot of preivous boss fights in gaming, for example master hand lmao. Seriously ffirst thing that came to mind was master hand. This music is sick and would be great for the final boss. Interesting leak though, hopefully it is true and we hear it sometime in the game. I also just now had an idea this could be good rivalry battle music.
MAY
Re: Boss or some intense music leaked
Brawl Boss Theme better if that the actual theme
Highlighted
SasukeY6JUchiha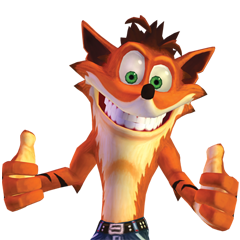 Offline
Re: Boss or some intense music leaked
---

TANZEB123 wrote:


anyone read these comments on the youtube video?

"Attention All-Stars... You have been selected as the elite of the elite. I welcome you all to my domain. I pit you all against one another to see who is the true PlayStation All-Star. Do you all have what it takes to survive? If you truly have the skill to withstand this war then you will face me to prove your worth. Let us begin."

-Polygon Man: God of PlayStation

Polygon man should transform into some Playstation bot for his battle mode.Like he's made out of PS1 PS2 PS3 etc. His level 3 should be sucking all the characters into the blu ray disc and then he crushes it. Just a thought.

---
DUDE THAT IS AN AWESOME IDEA BUT! When he have an Health bar low like 60% What If polygon man transfrom into sephiroth! THAT WOULD BE SO EPIC FOR THAT BOSS. then after defeating sephiroth form at 30 or 40% low health. WE WILL ALL FIND OUT HIS TRUE FORM!!! and trust me. it's gana be an hard last fight xD. i could image his first form at 100% health bar would be Zeus from God of war...Can you imagine that? Crash or Jak&daxter or Spike or Dante vs Zeus/Sephiroth/Polygon TRUE form? If this every happen(idk if it well. who know's) that's gana be one of a heck bos fight!