Reply
Topic Options
Mark Topic as New

Mark Topic as Read

Float this Topic for Current User

Bookmark

Subscribe
Highlighted
Boss battle at the end is too easy
11 replies 579 views Edited Dec 14, 2012
I was playing in the game and when I reached boss battle at the end, all you have to do is defeat the characters and he becomes vulnerable, but the problem is that he just lets you hit him, he doesn't even put up a fight, he hits you once and after that, you can just hit him and finish him off with ease, at least make him attack back on all-star difficulty so it's at least a challenge...
Re: Boss battle at the end is too easy
Dec 14, 2012
Imagine if polygon man tranformed into playstation memes instead.
like gianty enemy crab or kaz hirai yelling "RIDGE RAAACCEEERR"
that would be great
Re: Boss battle at the end is too easy
Dec 14, 2012
CyborgHippo
Uncharted Territory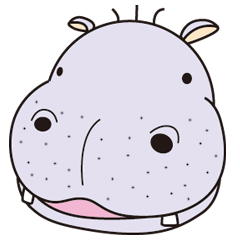 Registered: 01/26/2013
Offline
1577 posts
Re: Boss battle at the end is too easy
Feb 1, 2013
They should've at least made him be a major annoying hazard when you're not fighting him and make him automatically equip Shoes of Hermes and AP drain on the enemies.
And have like a huge HP bar for him too,so instead of just one hit every time he comes back (which is three times) we actually have to hit him fast
Click click click click click click click click................... I need to get off the forums.
Signature created by GFXNinja/CyborgHippo
Re: Boss battle at the end is too easy
Feb 2, 2013
I really wanted him to do more himself than just the chin smash of doom which doesnt even really matter if it hits you because you just recover and hit him anyway. He needed to be his own hazard rather than just being all the other ones and have plenty of moves which can deblitate you in varying ways. Overall it was a very dissapointing boss battle, far too easy and far too boring.
-----------------------------------------------------------------------------------------------------
Official Paramedic of the PSAS Forums bunker.
Re: Boss battle at the end is too easy
Feb 2, 2013
I think that, as CyborgHippo said, Polygon Man should have a huge healthbar, instead of just having to be damaged 3 times. If you don't finish him after killing the 3v1, then he summons another 3v1 (With new opponents (I also feel that the AI of the opponents should be a little smarter; I've played nearly all of the arcades and have yet to die on the final fight)).
And, when he smashes his chin on the ground, he should have small fragments of his polygons shoot out, and if they hit you they cause you to crumple (There can be a lot of them initially). Once you manage to reach him, he could shoot out a few more of those shards every now and then (But bigger and ejecting), just to keep it interesting. Then, when he rises back up after a set amount of time, he ejects the player again. And, doing a super on him while he is vulnerable will do massive damage.
Re: Boss battle at the end is too easy
Feb 2, 2013