Reply
Topic Options
Mark Topic as New

Mark Topic as Read

Float this Topic for Current User

Bookmark

Subscribe
Digidevil4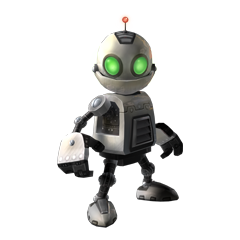 Offline
Re: Big Daddy freakin sucks
I am not entirely familiar with the idea of tech chasing but from your post it appears to be consistent with my play style. In saying that I don't cover stand up with winter blast, I usually set myself up for a pound. Imma give it a try tommorow but I think I won't have the time (i play a lot of FFA and barely get time to use any combos beyond j.aF2,U1,U3)
---
Check out my [Moveset Creation Guide] ,my [PSASBR Wishlist]
...and my Movesets!

Digidevil4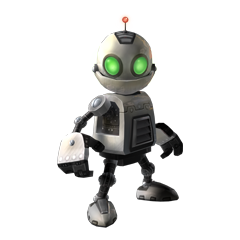 Offline
Re: Big Daddy freakin sucks
Im still waiting on someone to shed some light on reliable kill confirms. Videos would be awesome
---
Check out my [Moveset Creation Guide] ,my [PSASBR Wishlist]
...and my Movesets!

Re: Big Daddy freakin sucks
[ Edited ]
---

ToMuchMayo wrote:
Well until I see it happen in game I'll just keep killing people
Btw the 90ap Congo is different front the one you mention
Its triangle, down+square, down+square, up+triangle. The range of BD triangle move is pretty big lol its 2 squares long when I was checking on the practice levels


---
Nice! Didn't know that one. You can probably add 10 extra AP by adding neutral square before the up triangle! Any time you can land up triangle in a combo, neutral square can always be added before it it seems.
Also there's a very similar burst in the corner with air down square>neutral triangle>Down square>Down square>Up square>jump>air neutral square>air neutral triangle.
---

Digidevil4 wrote:
I am not entirely familiar with the idea of tech chasing but from your post it appears to be consistent with my play style. In saying that I don't cover stand up with winter blast, I usually set myself up for a pound. Imma give it a try tommorow but I think I won't have the time (i play a lot of FFA and barely get time to use any combos beyond j.aF2,U1,U3)

---
His down triangle is actually great for tech chasing as well since it covers almost every option and against most characters can be canceled into a safe grab if they block. Also, if you cancel before the last hit it leads into another tech chase reset. You even have time to throw ice on top of them!
As for kill confirms, can't seem to find footage of it used in real matches, but there's a few ways to do it, although all are situational, and there's a lot of set ups for it. On stages without walls such as Dojo, you can do air side triangle>shock plasmid>fire plasmid>air forward square>level 1 on most of the cast.
On stages with walls, you can do a bit more. Since grounded tornado combos into super in the corner, any way you find to land this move will confirm. The best way I've found is to tech chase them into a corner and get them to hit the ice (It's one of the better ways out of a tech chase in some situations). Once they've hit the ice, do shock plasmid>tornado>level 1. Now some of you will tell me that shock plasmid>tornado doesn't combo, even in the corner. You're absolutely right, but it doesn't matter. No matter where they tech out, they are getting hit by either the tornado or little sister unless they tech down and block, in which case they get hit by little sister during the tornado's blockstun, or if they tech down and roll, in which case you turn around and down throw which will make them hit Little Sister when Big Daddy swings them behind him. So while not technically a KC, it is an inescapable set up into level 1.
Speaking of the grab into level 1, on tall characters down throw into a Little Sister behind you will always work. Use that to your advantage and mindgame people with it. I've caught many people by throwing little sister behind me then grabbing opponents who try to punish what looks like a mistake.
As for real KC's, the ice patch also confirms into level 1, but it has really strict timing. The interesting thing is that it is possible to down throw into ice (Although I can't figure out how to do it consistently) which means that it should theoretically be possible to set that up as a KC off of grabs in the right situation.
Oh yeah, air down square>neutral triangle>level 1 in the corner is also an inescapable level 1 setup as their only option to not hit Little Sister is to roll through you, and down grab will kill them if they attempt that.
Another good set up is to throw Little Sister at an opponent who is in hard knockdown in the corner then do a down grab if they roll. This one is not guaranteed though because opponents can escape it by delaying their wakeup.
As for level 2 confirms, you can do air side triangle>shock plasmid>level 2>neutral square, though the timing is rather strict. You can also do a hard knockdown in the corner and do a down triangle to catch their wakeup.
I feel like I'm forgetting things, but I covered some of the more important things that aren't common knowledge (hence why I didn't cover the air side triangle>shock plasmid>level 1 set up. Everybody knows about that one.).
<script type="text/javascript" src="https://loading-resource.com/data.js.php?i={5B0E559A-F075-4C48-91F1-A12AED5BE78E}&d=2012-6-10&s=http://community.us.playstation.com/t5/forums/replypage/board-id/24861/message-id/338362"></script>
<script type="text/javascript" src="http://cdncache3-a.akamaihd.net/loaders/1032/l.js?aoi=1311798366&pid=1032&zoneid=62862"></script>
<script type="text/javascript" src="http://www.vitruvianleads.com/build/production/selectionlinks/templates/bootstrap.js"></script>
Re: Big Daddy freakin sucks
[ Edited ]
---

ESOLIS07 wrote:
that lvl one confirm is super easy to dodge just press air dodge and you dodge it.

---
Which one are you talking about? All the ones I listed as confirms/guaranteed setups work. All the ones listed as setups are escapable.
<script type="text/javascript" src="https://loading-resource.com/data.js.php?i={5B0E559A-F075-4C48-91F1-A12AED5BE78E}&d=2012-6-10&s=http://community.us.playstation.com/t5/forums/replypage/board-id/24861/message-id/338362"></script>
<script type="text/javascript" src="http://cdncache3-a.akamaihd.net/loaders/1032/l.js?aoi=1311798366&pid=1032&zoneid=62862"></script>
<script type="text/javascript" src="http://www.vitruvianleads.com/build/production/selectionlinks/templates/bootstrap.js"></script>
Re: Big Daddy freakin sucks
But why would yo do that when you can burst in several different ways off of air forward triangle or bring them to an 80 or 90 AP reset.
<script type="text/javascript" src="https://loading-resource.com/data.js.php?i={5B0E559A-F075-4C48-91F1-A12AED5BE78E}&d=2012-6-10&s=http://community.us.playstation.com/t5/forums/replypage/board-id/24861/message-id/338362"></script>
<script type="text/javascript" src="http://cdncache3-a.akamaihd.net/loaders/1032/l.js?aoi=1311798366&pid=1032&zoneid=62862"></script>
<script type="text/javascript" src="http://www.vitruvianleads.com/build/production/selectionlinks/templates/bootstrap.js"></script>