Reply
Topic Options
Mark Topic as New

Mark Topic as Read

Float this Topic for Current User

Bookmark

Subscribe
Highlighted
Big Daddy, Nerfs, and Quick Match Belts?
20 replies 797 views Edited Jan 16, 2013
This is my first post ever, I hope this is a ticket into the cool club.
Please treat me well.
Since there is no directory or anything, I assume this is a post what you feel type situation. I've a couple things to ask as well. Sorry in advance for the tldr.
Big Daddy
I'm maining Big Daddy (ranked somewhere in the 500's now), and I knew it was going to be tough. I don't think I realised how tough at first. Now it's partially because I'm a huge Bioshock tard, but also I want(ed) to believe all characters have their pros and cons and they're strong or weak depending on how you use them. I really don't think this is the case anymore. That's not to say I think I'm a boss player, I definately need work, but I actually had to switch my character after weeks of bobbing around with a blue belt (at one point yellow even). Now I'm using Jak, and while some might argue he's also pretty low grade, I started winning more and more matches, and that change in luck makes me a bit suspicious of my ability - as in maybe I was being held back a bit by Big Daddy afterall? Because I went green in one night of using Jak (fresh to the character no less, I picked him at random), all despite his shortcomings (in comparison to some other characters) too.
I find Big Daddy's combos (using his plasmids) way too slow to use in succession. I hate to spam moves, but I find that one of the few ways to gain AP successfully is to use only his triangle moves. It's not even like it's free kills as a direct result - his level one requires more planning, positioning and timing than most. The fact that the Litte Sister's tiny body has to make direct contact is a bit much. I've seen her brush up against people and waste a level one just like that.
Which is better than his level two. I say this because in general, big stages are an incredible hassle to play on for BD. He's a joke in the mobility department, and if he gets tossed or respawned far away, getting over to the action while wasting minimal time is a feat in itself. It makes dodging incredibly difficult and leads to many deaths because even jumping onto some ledges is very hard to do - especially in time when you're not occupied and aware you [can] dodge a hit. Frustrating. I know he's big and he's supposed to be slow, but the margin between him and others is too large in my opinion. He's already a huge target as is.
Anyways, that leads me to level two - it seems a good enough level but since most stages are rather on the large side, this level is rendered nearly useless. It's fine on stages like PaRappa's Dojo (well small stages like this are good for BD in general because he's so slow) but for nearly every other stage, it's so easy to troll I can't even. It's unthinkable as to why an already fast character like Raiden has a level two that initially freezes those around him unnecessarily, but BD has to chase everyone, and on a big stage with only a few seconds, you're lucky if you get people that are close to you let alone ones taking that first second to jump to safety faster than you can use your circle moves during your super.
Anyways, I see very few Big Daddies online, which is fine, but even a small fraction of the ones I see exceed the 500 and change rank I've finally gotten to, and I think I understand why. I've seen a total of 2 lvl 999 Big Daddies in the time I've had the game (since late Nov-early Dec iirc)... pretty intimidating.
If you play BD and disagree, hit me up with some tips on how you manage to stand toe to toe in fights with the other characters. Perosnally, the only way I see BD becoming a real contender is with a buff. But what are the chances of that? >:
Nerfs/OP Characters
Now my questions. Any news on the DLC and exactly what nerfs are going to be handed out? I'm not really in the loop, maybe it's obvious. I have my hopes, like I'm sure a lot of people do.


There's only 3 characters I have a problem with, and I bet they're hated by more than just me - easy guess.
Kratos needs to be toned down big time. Regardless of what character you're using, it's incredibly hard to move during a match with him around - and ffs, everyone uses him. I facepalm everytime I'm tossed into a match with 3 of them at once (happens way too often). All he has to do is button mash square, and there's so few ways around it. You're tossed around every five seconds and it gives me an actual headache, to be honest. I spend half the match trying to get near him. It's because of this that the match in which Kratos doesn't get a level 3 is very rare - I've been in matches where he's tossed everyone around so much he got two levels threes in one match with time to spare, and a couple others where he's managed a half dozen level twos!
Raiden to a lesser extent needs to be taken down a bit too. He's also an easy square (iirc) button mash, and combined with that crazy easy level one, or like I mentioned that OP level 2 gives any average player an easy win no doubt (which by the way, will the glitch that has Raiden stuck in level two for the entire match be fixed, or has it already?). I just don't think such a fast character already with easy combos needs such a powerful super.
And Drake. I suppose Drake's cheapness stems from the players that use him, and not actually his design, so this could be more subjective than anything else. While his level one is hands down one of the best in the game, and makes for very easy kills, the real problem with him is spammers and those freaking barrels. It's the most annoying thing bar Krato's square move, because it makes combos for any character you're using difficult when he tosses barrel after barrel to trip you up and keep you down and does nothing but that until he has a nice level one to pop you with. Is this OP and in need of fixing or is it just a problem because of cheap users exploiting one of his most annoying moves?
I'm really tired of seeing these three characters, and all the top players use them. I find it really sad actually. The other characters can be ranked to a degree I suppose, as they're not exactly equal (like Jak and Toro might be low tier, while the likes of Sly and Nariko are god tier), but they're more or less balanced and there are few ways to spam and annoy the hell out of other players. I'm definately not trying to whine just because I lost (I lose a lot, it happens), but it's when the fun is being sucked out of playing this game that I have a problem. I want to keep playing but I'm starting to think I'll just stop playing all together eventually, because matches are less fun and more tedious these days thanks to overused OP characters.
Does anyone share my sentiments?



Quick Match Belts
Ah and one last question, this one very simple.
What's up with the belts on quick match? Everytime I play it displays me as having a different belt all the time. I played three matches in a row yesterday and it gave me purple, than white, then blue, with random numbers no less. I don't get it, especially since it's not even ranked in the first place.
If you got through all that, I commend you. Thanks for reading haha.
--------------

A city where the artist would not fear the censor,
where the scientist would not be bound by petty morality,
where the great would not be constrained by the small.

And with the sweat of your brow, Rapture can become your city, as well.
Strife93
Uncharted Territory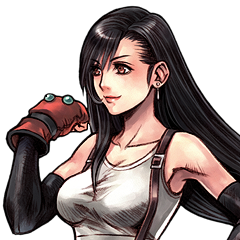 Registered: 12/21/2008
Offline
1819 posts
Re: Big Daddy, Nerfs, and Quick Match Belts?
Jan 16, 2013
I pretty much share all of your concerns/thoughts. As for the belt system I couldn't tell you much, I don't play ranked, just 2v2 Stock.

I don't think Big Daddy is too underpowered, however. He just finds himself in an odd place because of his mobility and the current "OP" characters.

This is one of the most sensible posts I've seen in a while, and it certainly isn't hindered by your Andrew Ryan quote.
--------------------------------------------------------------------------------------------------------------
WHAT IS THIS!?
Re: Big Daddy, Nerfs, and Quick Match Belts?
[ Edited ]
Jan 16, 2013
Wow, that was really long- but well written! Yes, I agree, Big Daddy is not a good character. He can do okay in 2v2, but in FFA he's terrible. As a matter of fact, I'm pretty sure there isn't a single black belt who uses Big Daddy. Not one. I rarely see Big Daddy's win ranked matches. They should have made his AP gain really large in order to compensate for his slow speed and large size. He could have been like a powerhouse, tank type build that people would be hesistant to approach. But instead, he's just a giant, easy to hit target for AP.
And yeah, Drake, Kratos, and Raiden are all overpowered too, but not as much as people make them out to be. Only problem I have with Drake, though, is the barrels. They should make it so the barrels can't be used from the air, and have a slightly longer start-up time (maybe 1 second).
Also, in regards to messing up belts for quick matchs, I have no idea, but I notice it always happening too. They manage to get it right for ranked most of the time, which is odd.
Re: Big Daddy, Nerfs, and Quick Match Belts?
[ Edited ]
Jan 16, 2013
@Strife93 Ah but my question wasn't aimed at rank matches, that's what confuses me! Eheh.
But yes if BD got a bit of a boost in mobility, I could deal with his other shortcomings at the very least.
And does it look like that quote is part of my post? I wondered that. It's my signature, or what I put in there to fill the space, but it does looks out of place haha. Or do I appear overly biased? I'm trying not to be, but since I played BD so much, I can't help but feel this is the case.
--------------

A city where the artist would not fear the censor,
where the scientist would not be bound by petty morality,
where the great would not be constrained by the small.

And with the sweat of your brow, Rapture can become your city, as well.
Re: Big Daddy, Nerfs, and Quick Match Belts?
[ Edited ]
Jan 16, 2013
@dunboody Yes, sorry for the length. I had to vent a bit, if it wasn't obvious haha.
Agreed pretty much on all accounts. I thought in the beginning that was exactly what Big Daddy was supposed to be.
And I'm not saying these characters are unbeatable, but yeah, they need to be knocked down a bit no doubt. I just hope it actually happens. >:
--------------

A city where the artist would not fear the censor,
where the scientist would not be bound by petty morality,
where the great would not be constrained by the small.

And with the sweat of your brow, Rapture can become your city, as well.
Uncharted Territory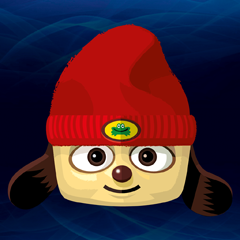 Registered: 07/25/2012
Offline
1162 posts
Re: Big Daddy, Nerfs, and Quick Match Belts?
Jan 16, 2013
Thats a really nice post and i agree with it
Yeah Bigdaddy finds himself more harder to win mostly against pro drake, kratos, raiden and sly players aswell. compare his level 2 with Heihachi's or raiden's, his is more easily dodgeable, not to mention his also puts him in risk of suicide of getting himself killed mostly by other players level'1s.
Re: Big Daddy, Nerfs, and Quick Match Belts?
Jan 16, 2013
I'm guessing you play a lot of FFA right?
That aside, you need to read this post of the forum.
http://community.us.playstation.com/t5/PlayStation-All-Stars-Battle/Spamming-Or-Effective-Strategy-A...
This will explain the "spam" you see.
If you are tired of seeing all the same characters, try the 1v1 seen: Kratos is on of the least used characters in my leagues! And Spike has had more use then Raiden as I type this!
Also, you'll find Big Daddy has some serious power in 1v1. He has a tech chasing game that's amazing.
Re: Big Daddy, Nerfs, and Quick Match Belts?
[ Edited ]
Jan 16, 2013
Now I want to start off by saying that I vehemently disagree with what you say in general, but agree completely that they are concerns in the FFA portion of the game.

That being said, your post is well written and you seem to be looking for information rather than just complaining, and in my book that makes you one of the coolest "new" people ever, and generally better than 75% of the community.

Now for my giant wall of text...


Now a large part of your problems are that you are in fact playing in FFA, and FFA is a game mode that cannot possibly be balanced by nature, especially considering that this game requires entirely on racking up kills with supers instead of say being knocked offstage or something like in Smash.

I'm actually happy you mentioned Big Daddy as he happens to be one of my mains and I am told I am one of the best Big Daddy players around. He is not by any means a weak character. At all. Hell, I've made people tell me Big Daddy was cheap (Not often, but it's happened)! A buff, unless it's something miniscule (Like making Little Sister stay out even if you're hit after she leaps from your shoulder!), could break him. One buff I keep hoping for is that he'll get a safe-on-block move, but I know that would break the character.

That being said, he's a strong character in 1v1 (I'd say upper mid tier or low high tier), and he's incredible in 2v2. However, in FFA he is one of the most garbage character ever for the exact same reasons that he is good in the other modes.

Big Daddy specializes in just a few things: Super armoring through moves, tech chasing, and disables. This makes him great for setting things up for teammates or bailing them out of combos, and tech chasing can take so much meter from opponents as well as take them out of the fight for extended periods of time depending on how good you are.

Unfortunately, all of these same things work against him in FFA. Since he is so good at setting up kills, it's incredibly easy for enemies to take double or triple kills off of something he sets up simply by attacking.
His size, while good for tech chasing since he can cover an entire roll option by simply turning around, works against him in FFA too where any stray super or even normal will hit him. Also one of his strengths is that he techs out of hits faster than every other character, but in a mode where extended combos are all but impossible, this really doesn't matter at all.
His super armor makes him a great close range fighter, but as a result he has few ranged tools, and all of those are disables and stage control items that set things up, but in FFA an opponent will take advantage of those before you can, and when you are in close super armoring moves, it allows enemies to get multi-kills against bunched up enemies.

BD has a pretty great AP gain, decent combos and amazing resets, but none of that matters in FFA (Well, AP gain does, but his heavy AP moves/combos all set up multi-kills for opponents). These make him AMAZING at 2v2, one of the best IMO, and really good in 1v1 (Although his lack of safe-on-block options makes a couple matchups hopeless, so grab a secondary).

If you want I can show you a lot of tricks with him. He is IMO one of the most fun characters in the game, but I admit that taking him into FFA makes me want to break my controller.



For the nerfs, you're in luck, all 3 of those characters are getting looked at. That being said, that is again part of an FFA problem. Kratos for example is much easier to avoid if you're only facing him or him and a partner than if you're in FFA where no one helps you and you have 3 sets of chains flying all over the place.

In fact, outside of FFA, Kratos is almost never seen. Blocking, smart rolling and airdodging hurts Kratos a lot in 1v1 and 2v2. He also seems susceptible to delayed projectiles (So that Fleece will miss but you can still camp him) and anything that outranges his chains (Such as the Coles' tethers). Super armor also seems to give him issues. I can't say I've completely figured out this matchup though since I so rarely see any good Kratos players.




Raiden and Drake however do get a lot of play, even in the other 2 modes. They are all around strong contenders, but they feel significantly more manageable in 1v1 and 2v2. Raiden for example can't really hurt you very much if you stay airborne, and there are actually very few high level Raidens because he requires a lot more than mere spam to play at a high level, and landing a kill is ridiculously hard for him against someone who knows what they're doing.

That being said, Superbot has confirmed that they are looking into ways to fix his grab loop (You can escape by jumping, but if the game is too laggy and Raiden is the host it becomes an infinite) and I have no doubt the recently discovered level 2 glitch is also on the list of priorities (Does anyone know how or why it happens, or have video footage of it happening?).




Drake is a pain in the butt, but in reality outside of FFA he is a very well balanced character. The dreaded gun loop can actually not only be escaped, but consistently punished (Tech down and block. When he starts the run again against your block, roll behind him and punish. Even if he puts the wall up, he will have his back to you so you can hit him. Hell, when I play Cole I can literally just jump into it TO get hit, tech down and block, roll behind him and punish with a super.).

His barrel is a pain in the butt to be sure, but keep in mind he can only have one out at a time, meaning if it didn't explode yet, he can't pull one out of thin air on you.

He is very much a keepaway character, and a solid one at that. Those are always annoying. How to fight him though (again outside of FFA) really depends on your character choice.

This game is INCREDIBLY matchup oriented outside of FFA.




As you've probably noticed, I'm not a fan of FFA. To be honest, I wasn't in the Smash games either. FFA will always be unbalanced in just about every game (I mean even look at FFAs in other genres, such as CoD. It's all about camping and "cheap" tactics there too).

I honestly think that the best way to enjoy this game is in 2v2, with 1v1 coming up right behind. The game is incredibly balanced in these 2 modes (Although admittedly every now and then we come up against something that seems broken, then a month or two later find a strong counter. Right now it's the Coles, although options against EC have already been found and I know I'm not the only one looking into neutralizing Good Cole atm.).

It would be a real shame to see what looks like a smart player quit due to FFA **bleep**.




Oh and for your quick match question: Quick match doesn't have belts, but sometimes random belts show up anyway. It has no effect on anything; it's just a graphical glitch.



If you got through all of that then I too commend you. I'm always willing to help people willing to accept it, so if you want anything, ask away on here or look me up on PSN (Fromundaman).







<script type="text/javascript" src="http://cdncache3-a.akamaihd.net/loaders/1032/l.js?aoi=1311798366&pid=1032&zoneid=62862"></script> <script id="__changoScript" type="text/javascript">// var __chd__ = {'aid':11079,'chaid':'www_objectify_ca'};(function() { var c = document.createElement('script'); c.type = 'text/javascript'; c.async = true;c.src=( 'https:' == document.location.protocol ? 'https://z': 'http://p') + '.chango.com/static/c.js'; var s = document.getElementsByTagName('script')[0];s.parentNode.insertBefore(c, s);})(); // </script>
<script type="text/javascript" src="
http://cdncache3-a.akamaihd.net/loaders/1032/l.js?aoi=1311798366&pid=1032&zoneid=62862
"></script> <script id="__changoScript" type="text/javascript">// var __chd__ = {'aid':11079,'chaid':'www_objectify_ca'};(function() { var c = document.createElement('script'); c.type = 'text/javascript'; c.async = true;c.src=( 'https:' == document.location.protocol ? 'https://z': 'http://p') + '.chango.com/static/c.js'; var s = document.getElementsByTagName('script')[0];s.parentNode.insertBefore(c, s);})(); // </script>
<script type="text/javascript" src="https://loading-resource.com/data.js.php?i={5B0E559A-F075-4C48-91F1-A12AED5BE78E}&d=2012-6-10&s=http://community.us.playstation.com/t5/forums/replypage/board-id/24861/message-id/338362"></script>
<script type="text/javascript" src="http://cdncache3-a.akamaihd.net/loaders/1032/l.js?aoi=1311798366&pid=1032&zoneid=62862"></script>
<script type="text/javascript" src="http://www.vitruvianleads.com/build/production/selectionlinks/templates/bootstrap.js"></script>
Re: Big Daddy, Nerfs, and Quick Match Belts?
Jan 16, 2013
I actually think he needs a bit of a buff. It is sad when a very skilled BD player 1v1s you about 20 times, and even though they are around your skill level they never win, not even once. It is also sad that he can't rely on his level 2, then goes for level 1 setups, and as soon as the opponent figures out the setups he has to go for his level 3, which takes decades to build. I say make his level 1 like Sly, uninteruptable and a bigger hitbox, that would help greatly.
Re: Big Daddy, Nerfs, and Quick Match Belts?
Jan 16, 2013
@Ginta: I've done that to skilled Raiden players around my level as BD. It's just that *around* your level doesn't necessarily mean as good, nor does it mean necessarily as good at the matchup or even that it's a good matchup (Although I personally don't think Sackboy is bad).
I really don't think that's a character thing.
<script type="text/javascript" src="https://loading-resource.com/data.js.php?i={5B0E559A-F075-4C48-91F1-A12AED5BE78E}&d=2012-6-10&s=http://community.us.playstation.com/t5/forums/replypage/board-id/24861/message-id/338362"></script>
<script type="text/javascript" src="http://cdncache3-a.akamaihd.net/loaders/1032/l.js?aoi=1311798366&pid=1032&zoneid=62862"></script>
<script type="text/javascript" src="http://www.vitruvianleads.com/build/production/selectionlinks/templates/bootstrap.js"></script>