Reply
Topic Options
Mark Topic as New

Mark Topic as Read

Float this Topic for Current User

Bookmark

Subscribe
2 replies 68 views Edited Oct 21, 2012
I've been meaning to post this for some time now, but whatever
So, Balancing, Tweaks,UI Design, Lobby and whatever else that's relevant (I've been having a blast thus far)
"Connection's the apparent problem, so that doesn't need to be repeated"
my bullet points so far are these
*Lobby: I don't think it's a good idea going into matches blind, as in not knowing who your opponents are before hand
We should have the option to switch out characters before the game starts to counter your opponents combatants
If you so choose e.g. You select Kratos, but there are already 3 of them (maybe it's me, but I'm not a fan of fighting _ against identical opponents in the same match, not enough variety)
*In-Game: It's still hard to keep track of my character (especially when there are 3 other PaRappas running about. SB should
probably do away with Player indicators above everyone's head, and should just show the Player's (Unless you're
playing local MP) It's unneeded and confusing
It's all I've got so far. Feeback Away!!!
Hekseville Citizen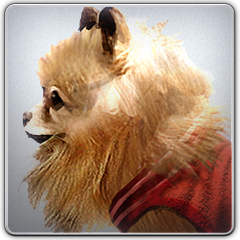 Registered: 10/19/2010
Offline
397 posts
Oct 21, 2012
I totally agree with all your tweaks.
Lobby: ----- I would add that you should stay in the same group of people after a game instead of having to go through the process of connecting for every match.
Balancing: ------ Also I feel like certain level 1's need balancing. Sly coopers can kill 3 if done right where paragraphs is a challenge to get even 1 kill.
Tutorial: ----- Add one for each character. Its too hard to figure out someone's move set when your getting smacked around whilly nilly
Character Specific: ----- Parappa's "Boombox" gives out so little "ap" that its simply not worth it. It makes it so when I see someone using it I just kinda go "eh he won't get much". I think it should be a better "trap setter" to make opponents come to you.
Character Specific: ----- Fat Princess's Level 1 is reeeeally easy to cancel out. All it takes is a punch and it takes literally no timing
Glitching: ----- Losing my match connection has been happening a lot. I don't know what needs to be done to fix it.
Praise: ----- This beta has blown my expectations out of the water! Other than these kinks it is literally PERFECT. Way to go SB!
Dunno how to make a Signature picture....
Highlighted
Hekseville Citizen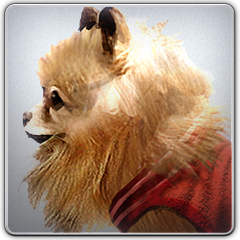 Registered: 10/19/2010
Offline
397 posts